In the middle of January, I got the chance to fly from Portland to Los Angeles to explore the city for a weekend. In the past few months, I have spent so much time getting accustomed to exploring the outdoors and getting myself immersed in some of the country's most amazing national parks that becoming completely absorbed in a big city's vibe and culture for a few days felt almost strange to me.
I spent two nights at The Line hotel located near Koreatown. The hotel had the biggest energy. We arrived at around 11pm on a Friday night so the entire downstairs lobby was filled with club-goers waiting to get inside and a floor packed with a dancing crowd. Our hotel room was color coordinated amazingly well with grey concrete walls and splashes of orange accents. I fell in love with their modern choices of furniture and decorations. The big bonus that drew me to The Line in the first place was the fact that each room has unique floor-to-ceiling views of the city, which were made possible by large glass windows.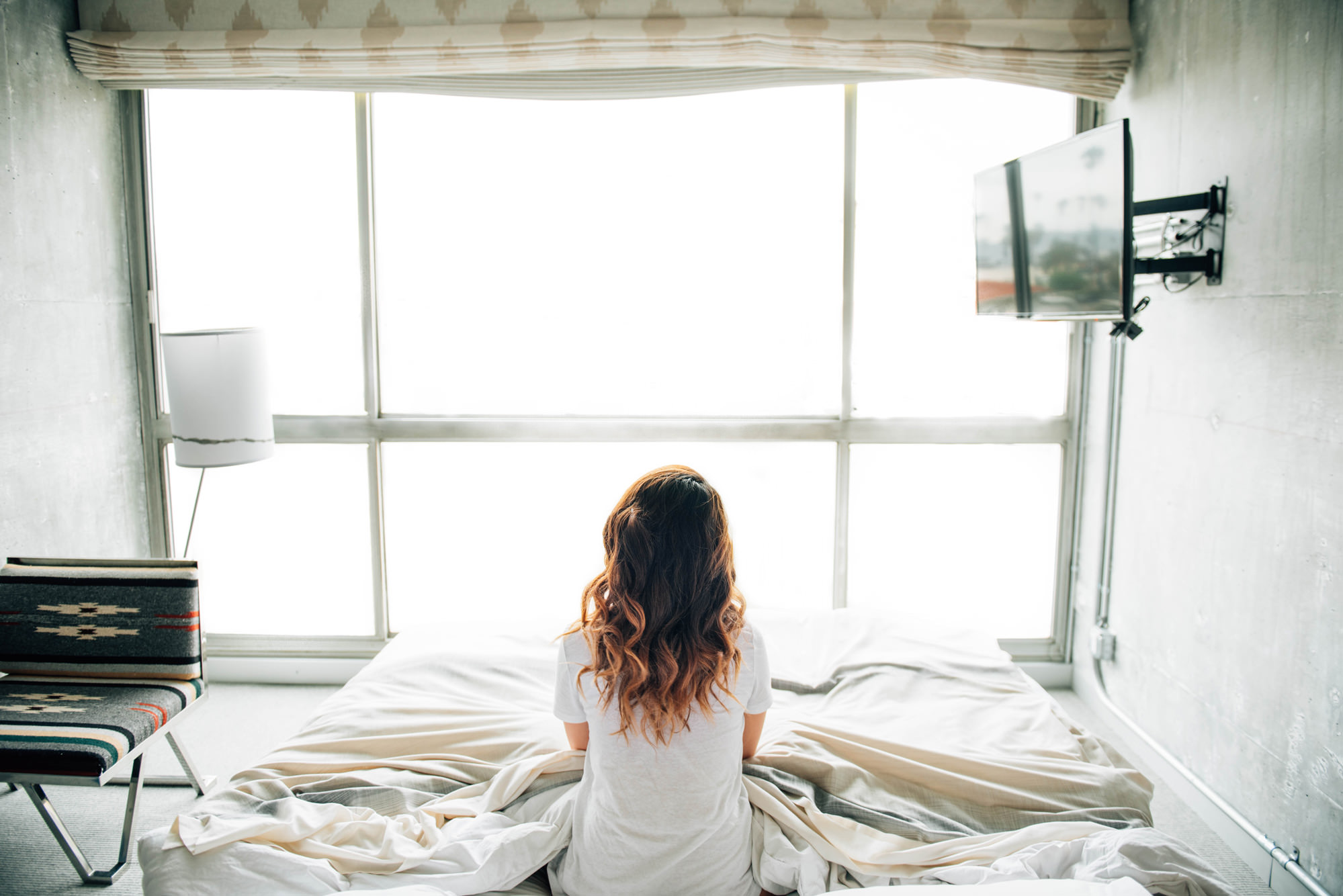 One of the things on the top of our to-do list for the weekend was the new museum in downtown Los Angeles called The Broad. It's a contemporary art museum that was about a 15-minute drive from our hotel. For the LA traffic, that was not a bad commute at all. The best part about The Broad, aside from its beautiful exhibits, is the fact that admission is free! This is one of the main reasons why reservations are a must, whether it is online or in-person. Due to the fact that we did not know about reserving our spots online, we arrived in the early afternoon to speak to one of the employees, and were lucky enough to get into the 5:30pm slot.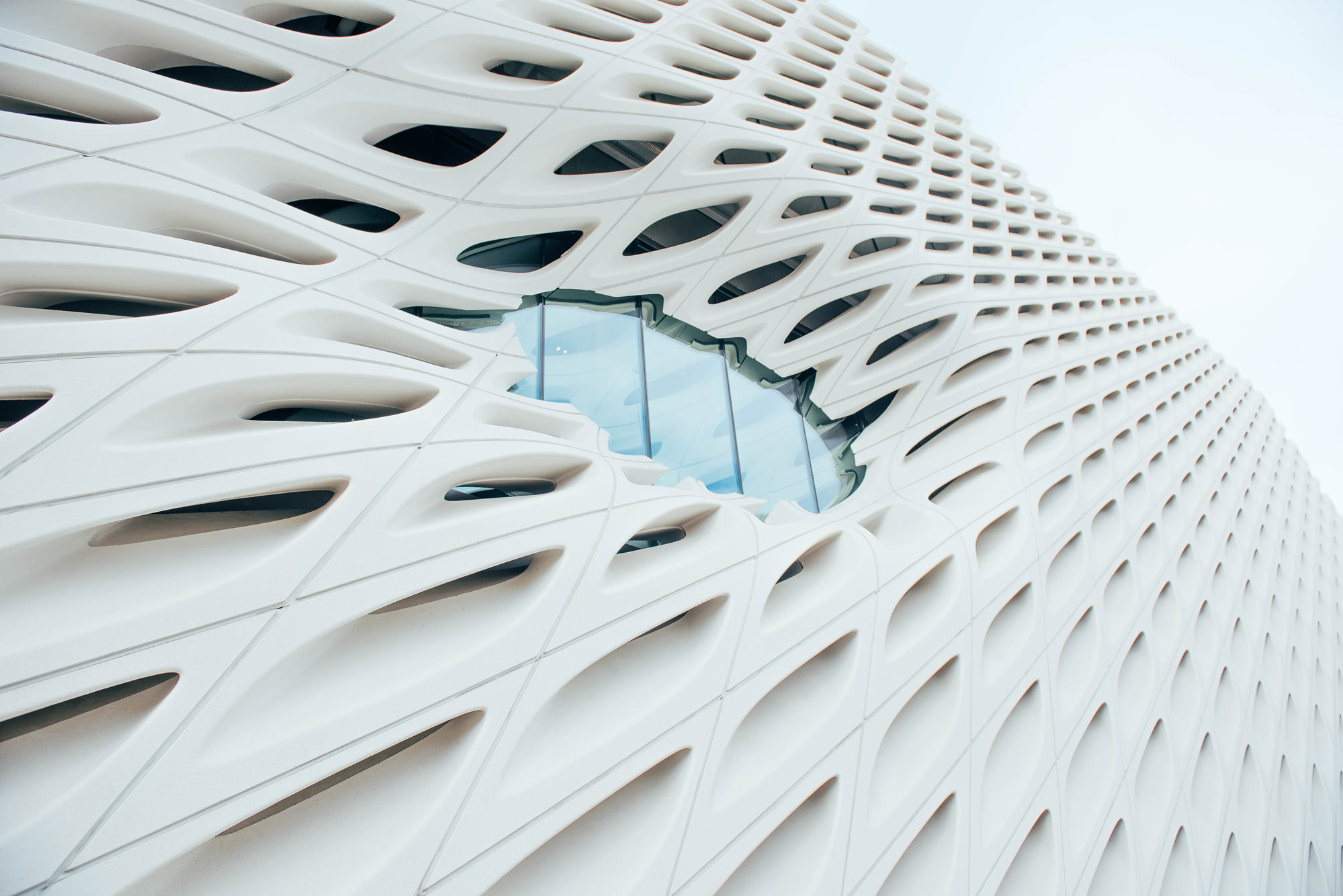 Instead of driving around the city some more, we figured we could do a little bit of walking to explore before 5:30 rolled around. We started making our way to the Angels Knoll Park, also known as the infamous park in the scene from one of my favorite movies, 500 Days of Summer! Upon arriving, we quickly realized there were no longer entrances to the park and there were signs stating that it was now closed to the public. I don't think I've ever been so disappointed. All I wanted out of this trip was to be able to sit on the bench where Summer Finn (Zoey Deschannel) and Tom Hansen (Joseph Gordon-Levitt) sat and reenact the scene from the movie. I was completely bummed, but we wanted to make the best out of it, so we climbed up the park's stairs and were still able to enjoy a nice view of the city.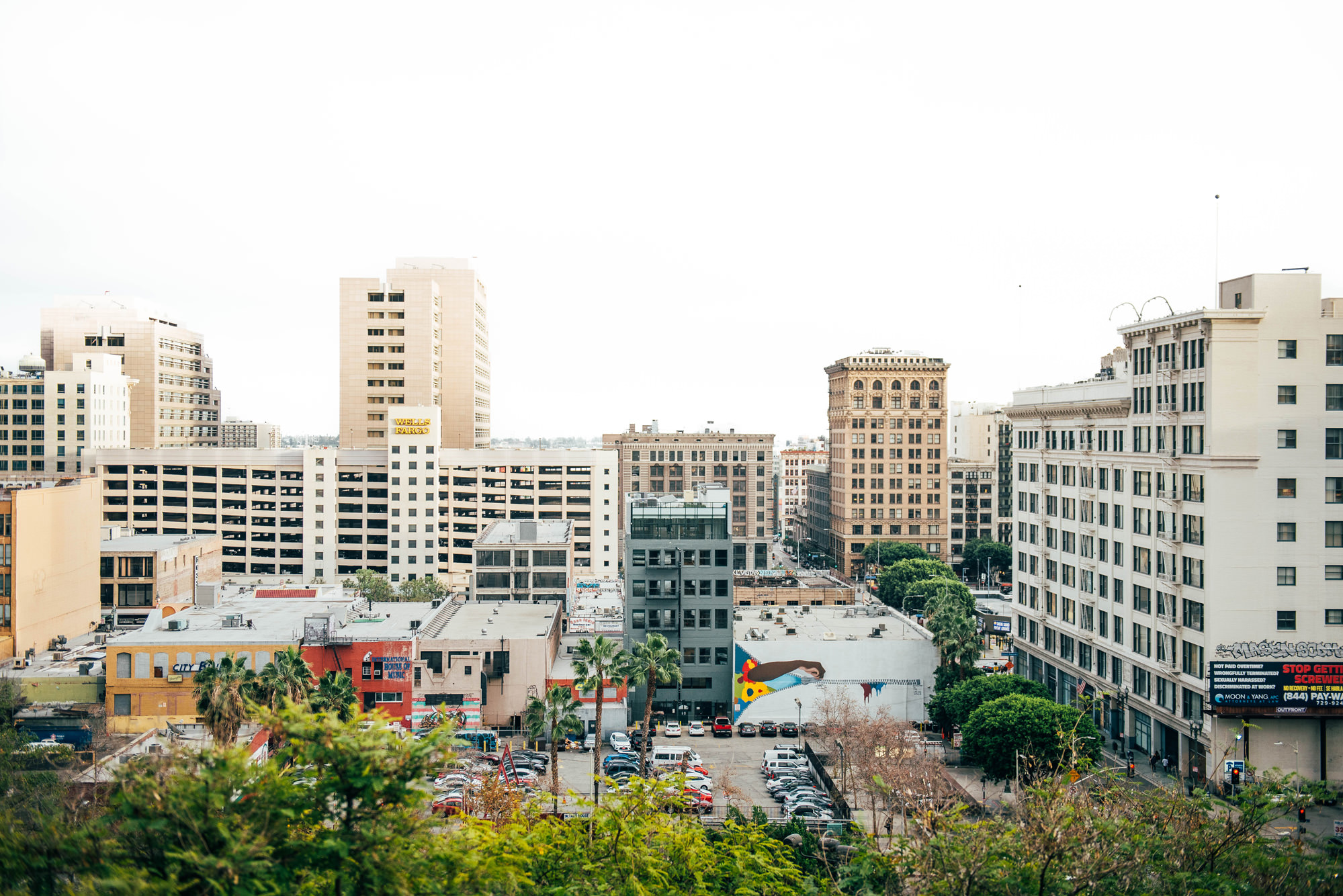 We headed back to the museum just in time to line up for another half hour or so. It had some truly great pieces, but here were a few of my favorite ones.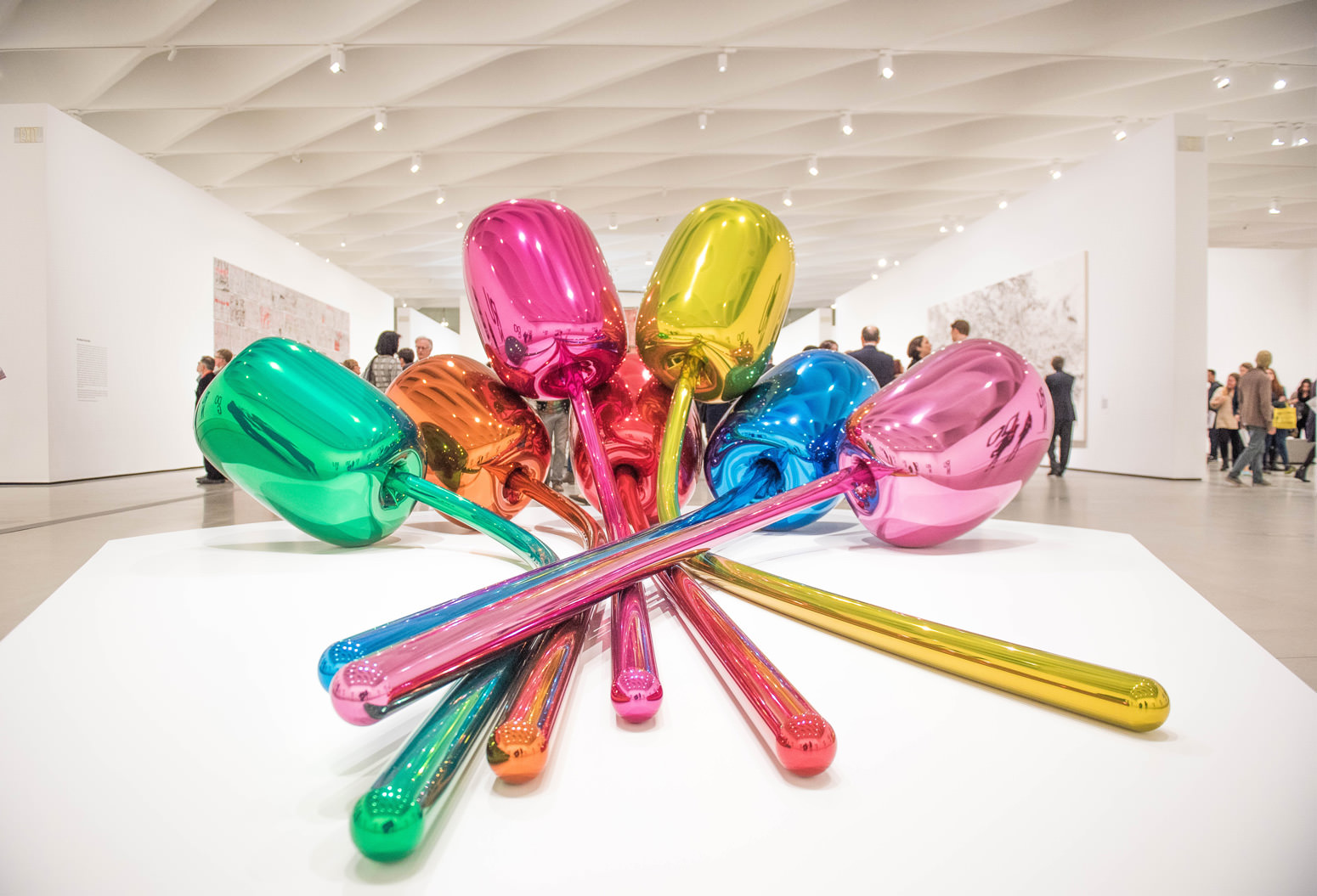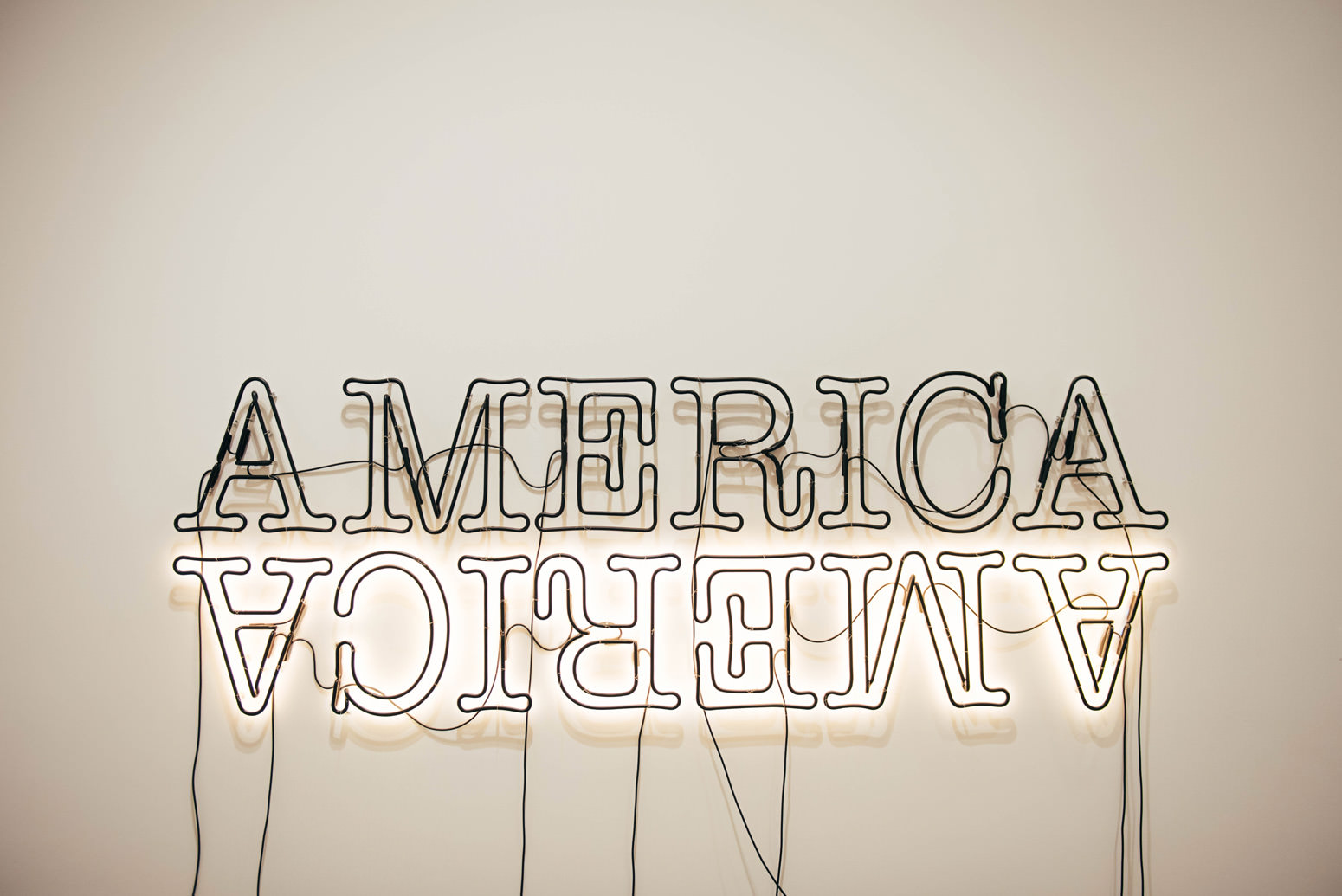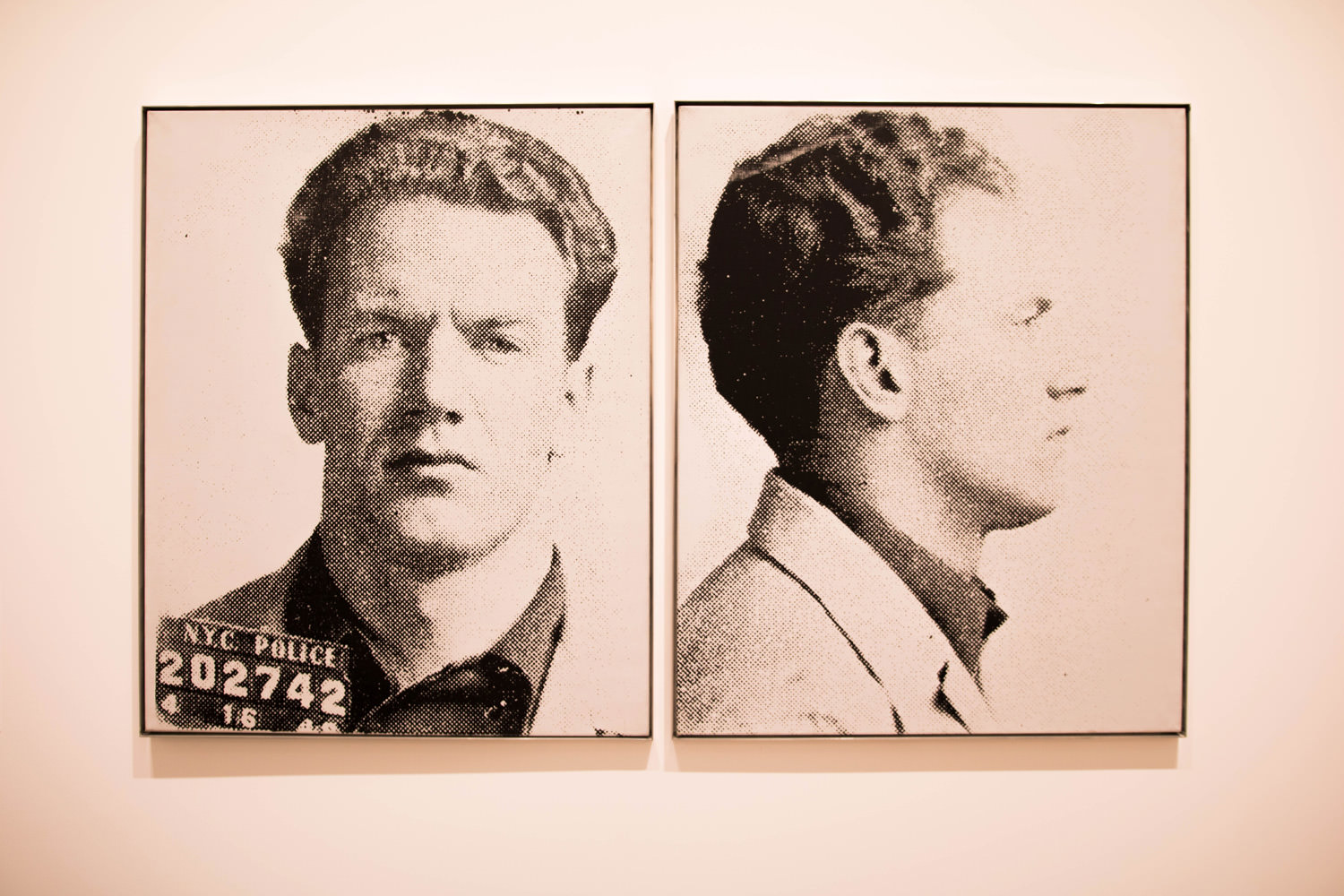 I have previously heard about this Infinity Mirrored Room exhibit inside the broad through Instagram and definitely wanted to check it out. Unfortunately, the waiting list was already booked for the rest of the day, so we were told to come an hour before opening time the next day if we wanted to reserve spots, which we ended up doing.
After exploring the exhibits though, we headed next door to the Walt Disney Concert Hall for some architectural shots of the building.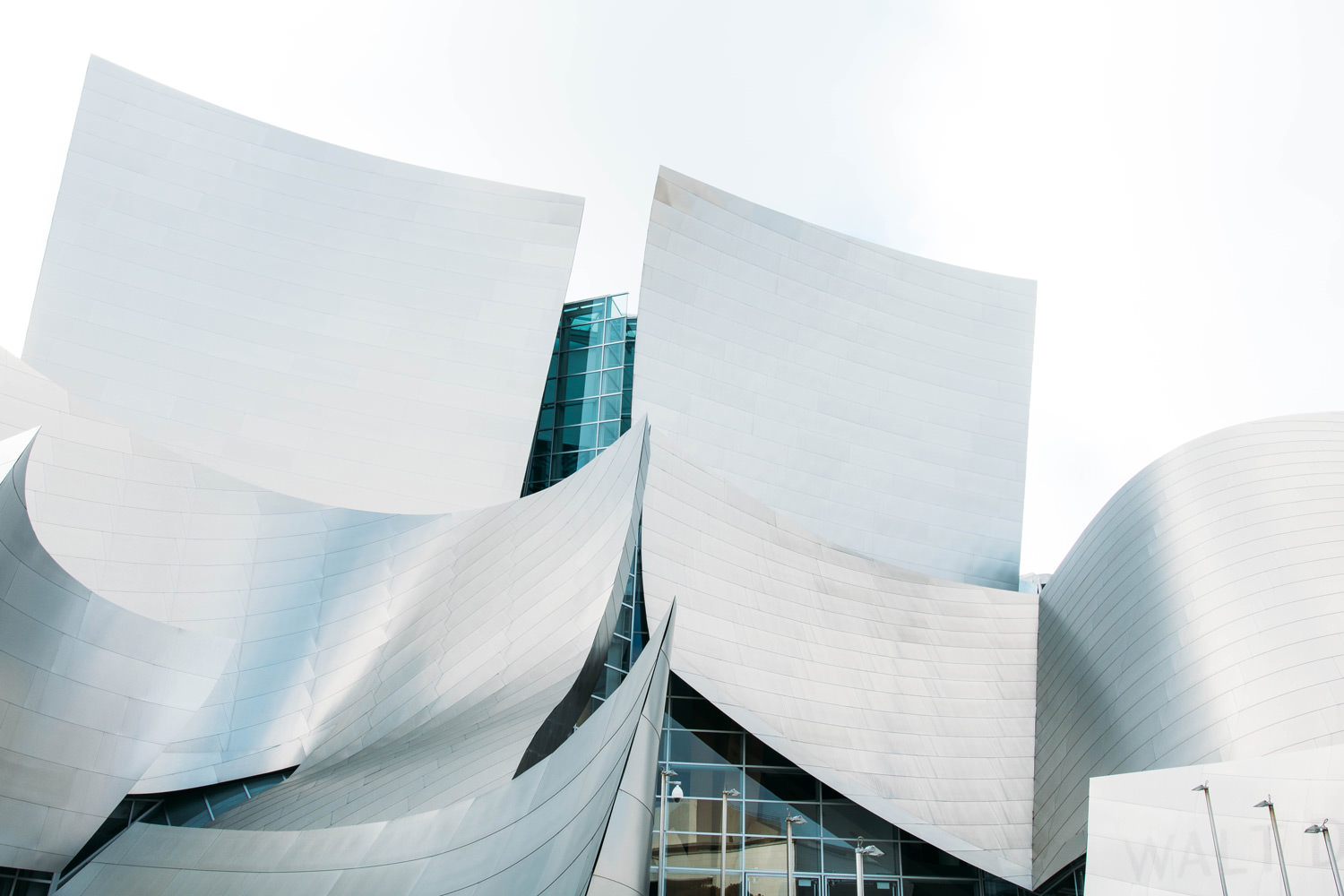 When in LA, you know we had to make a stop by LACMA. Even at 1am it was still overcrowded with people passing by.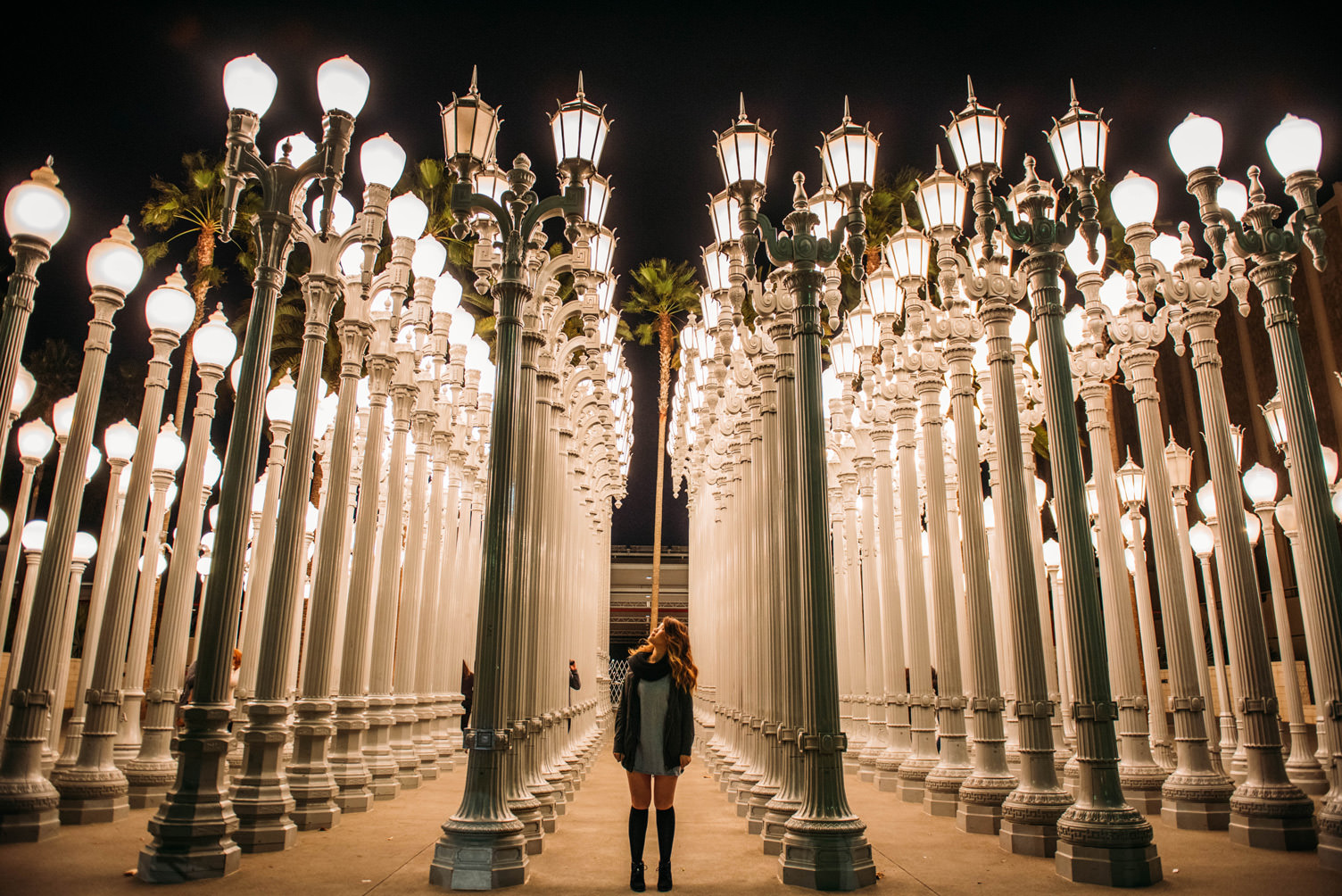 Sunday morning was a little bit hectic because we had to attempt to get in line for the Infinity Mirror Room by 9am. We packed our bags yet again, stuffed everything into the car, and we were off for our last day in the city.
We were able to get into the museum at around 10:30, and the line behind us circled around the block, it was madness! It was definitely worth the wait though and was honestly one of the best things I have ever seen in my life. Each person was only allowed in the room for 30 seconds, so it was a lot of pressure to get all the pictures you want out of it, as well as taking those moments in to truly enjoy it. I felt like I was floating out in space and man, was it breathtaking.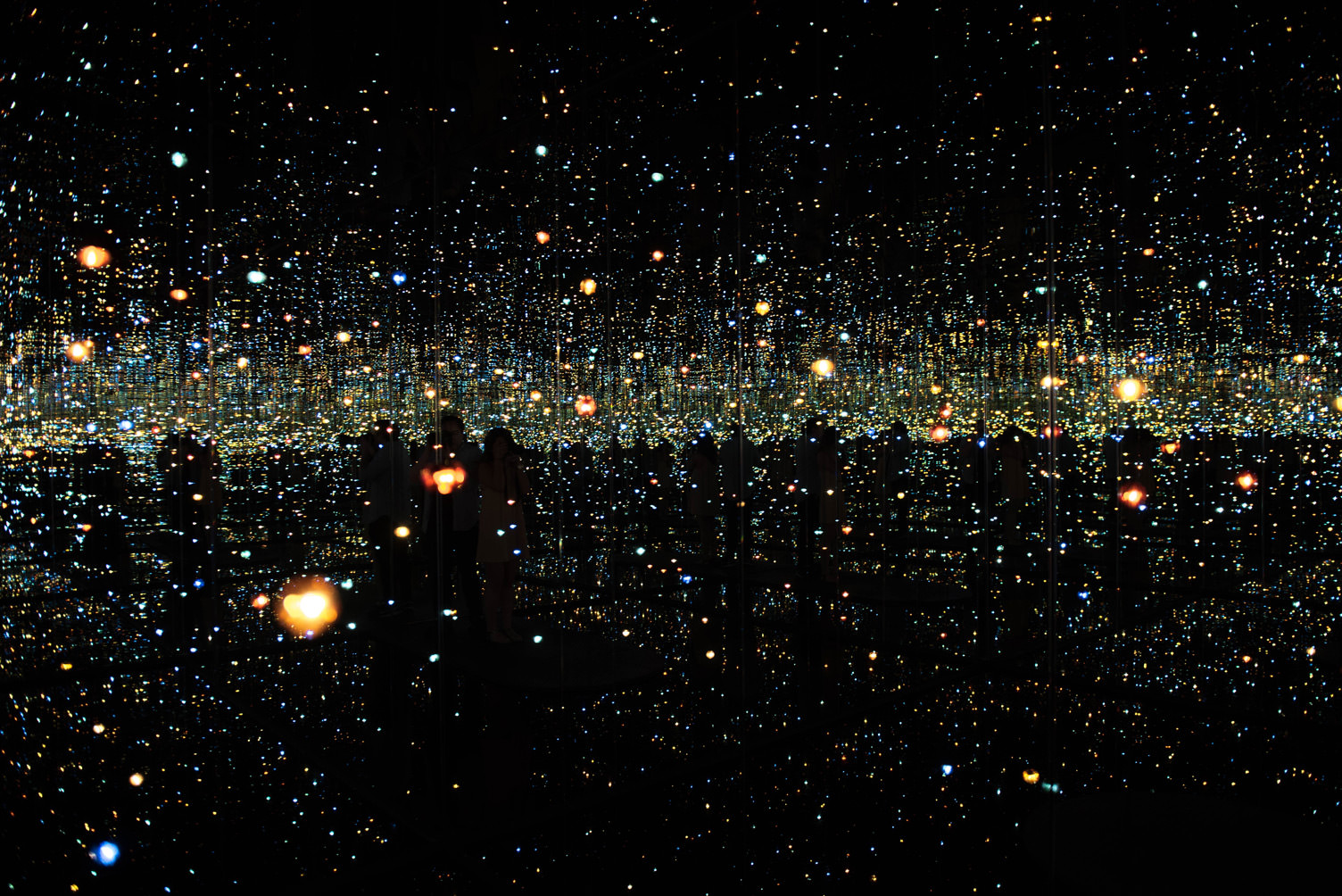 Finally leaving The Broad, we stopped by Vista Hermosa Park just to relax and enjoy all the beauty that the city had to offer. I think this will be my new bench spot now that Angels Knoll is closed.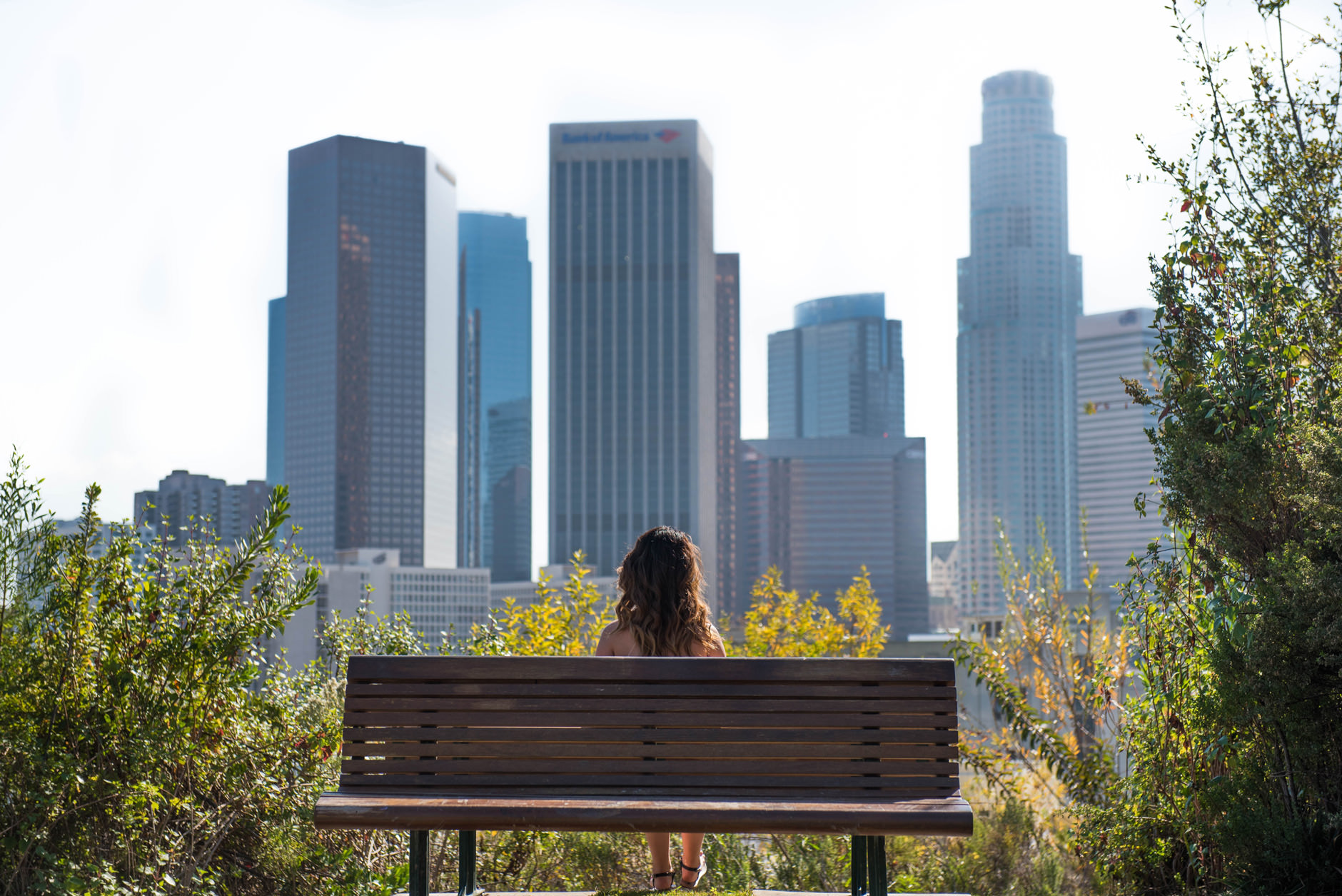 The Bates Motel was next. It's located on Sunset Blvd and Bates Avenue. It's actually an abandoned motel that was turned into a wonderful piece of art by an artist named Vincent Lamouroux, who covered the entire place from top to bottom in white, even the palm trees! So sorry most of it has already been washed off in this photo because it's been awhile since the artwork was done but it was amazing nonetheless.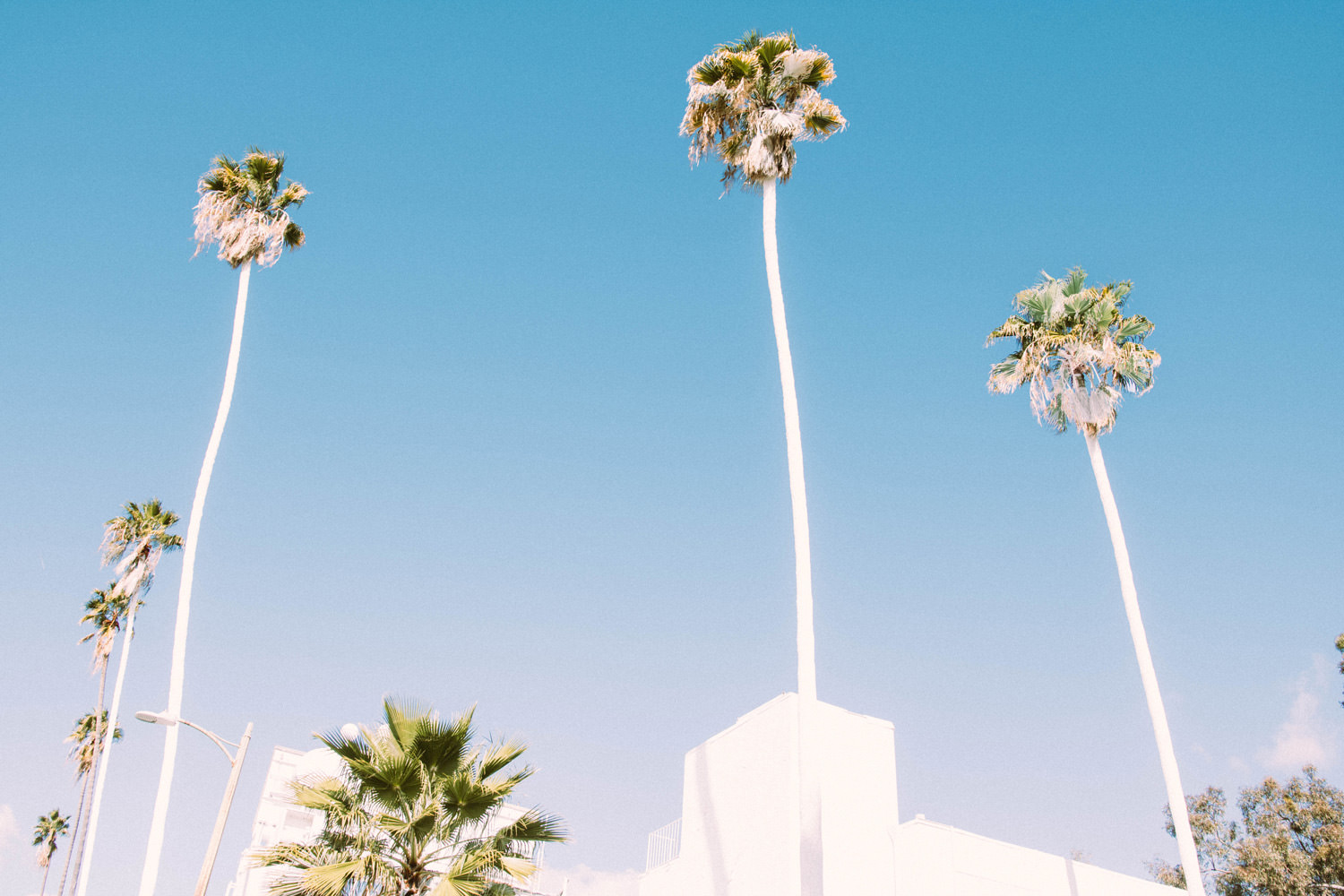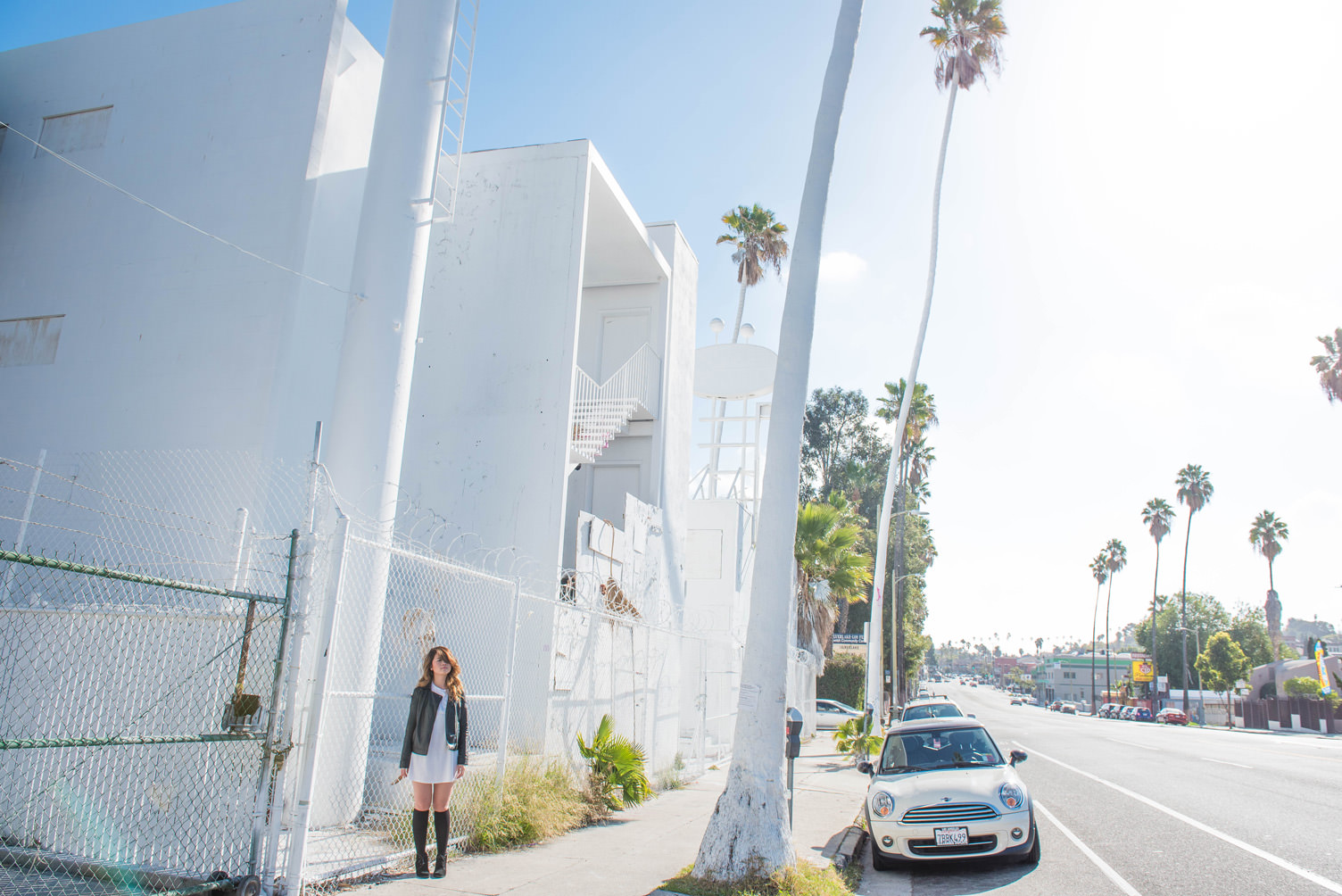 Then, it was onto this awesome pink wall that's been heavily Instagrammed. It's the Paul Smith store in West Hollywood, located on Melrose Avenue and makes for an eccentric backdrop.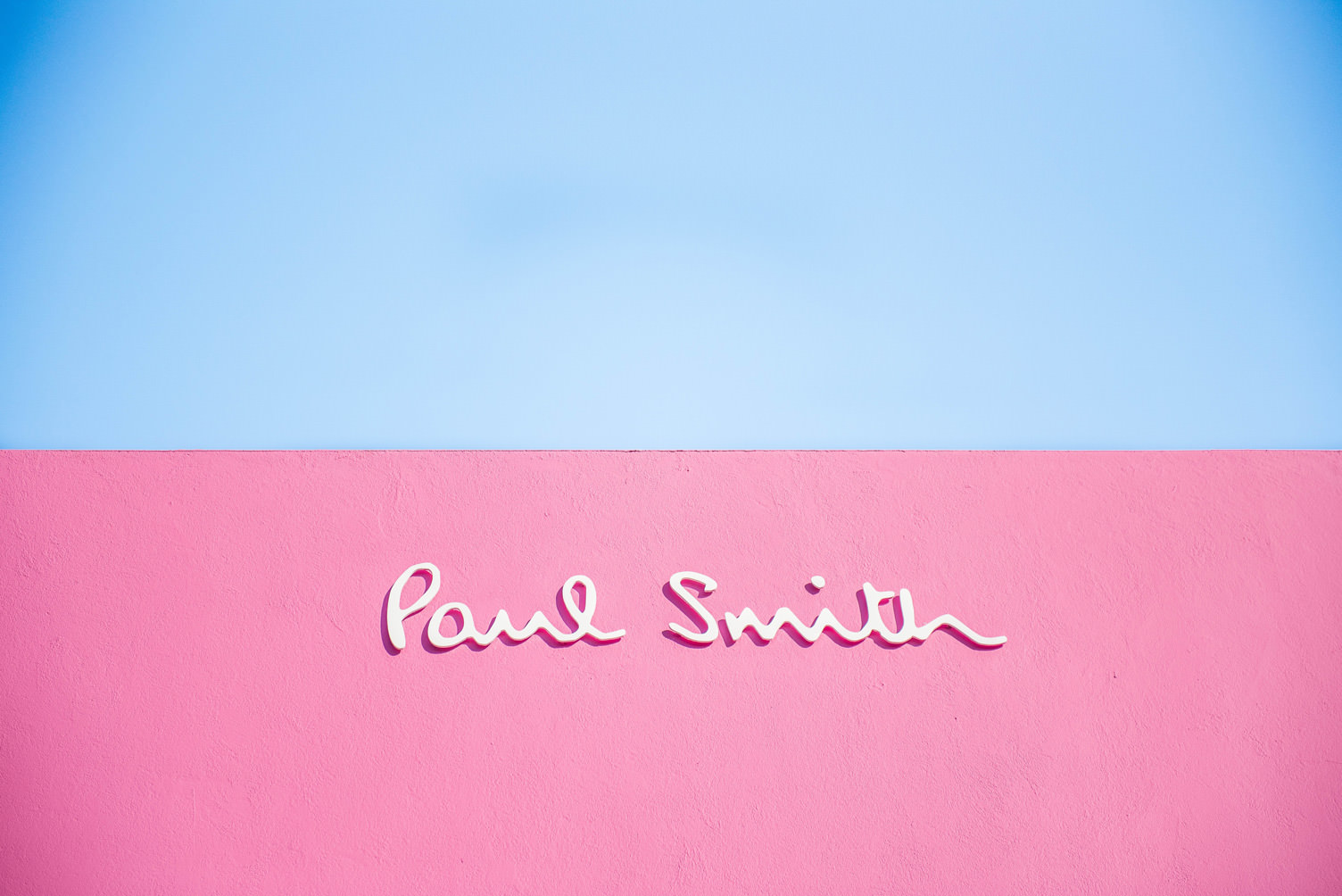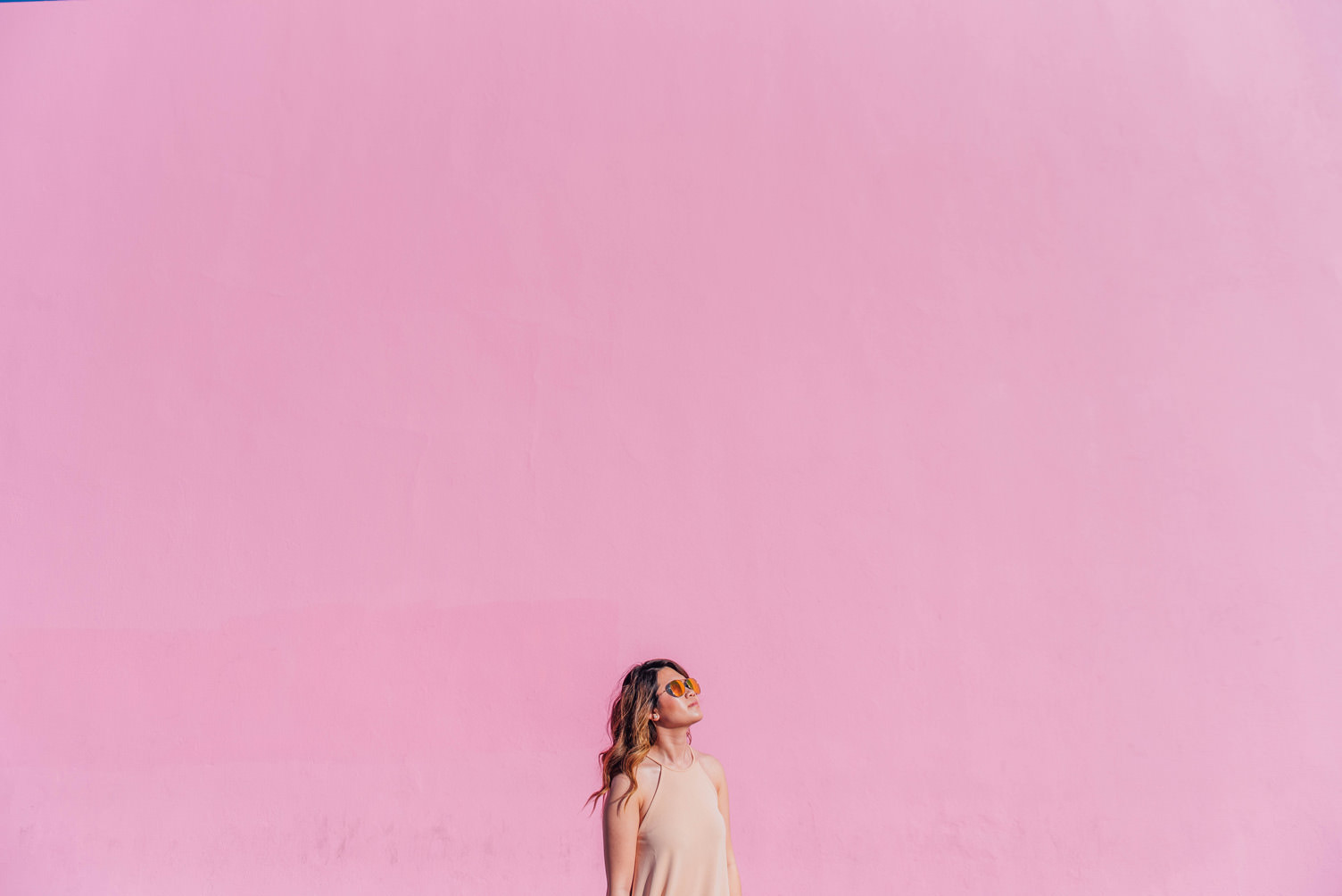 We were so crunched on time but since it's been raining quite a bit in Portland this winter, I highly missed my chance at getting some vitamin D, or as I should say, some vitamin "sea." Due to this fact, we spontaneously made the hour drive out to Venice Beach just to catch a glimpse of the beautiful California sunset.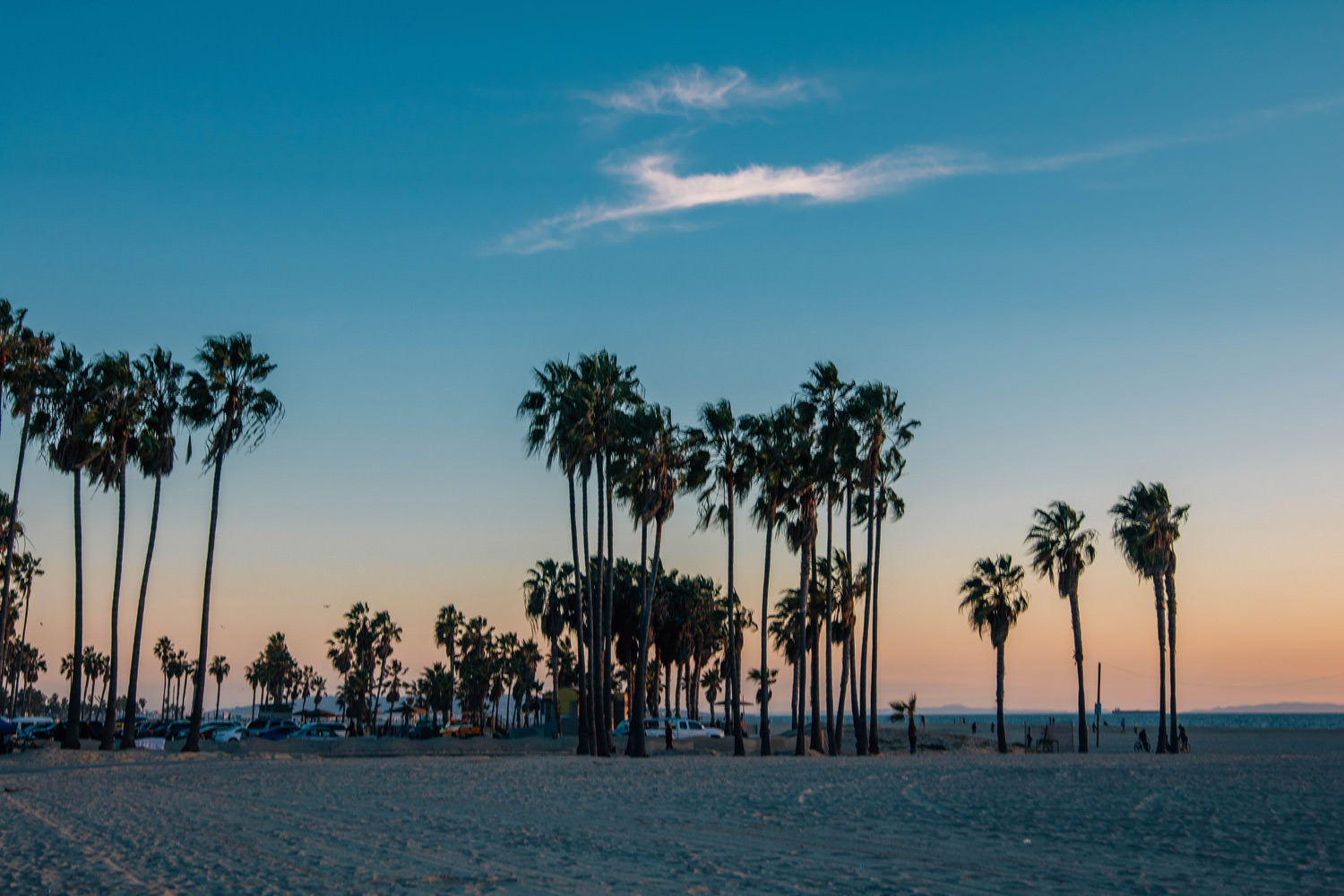 From there, we made our way to our last and final stop before heading back out to LAX. It's to a scene where Drake filmed his video for Hotline Bling. Just kidding, I wish! But this was a place located in Weller Court in Little Tokyo that definitely bared the resemblance to his video, and I really wanted to get some funny pictures there before departing. Unfortunately, so did everyone else. There were about a handful people there waiting to get the same pictures, so we had to do what we could before leaving.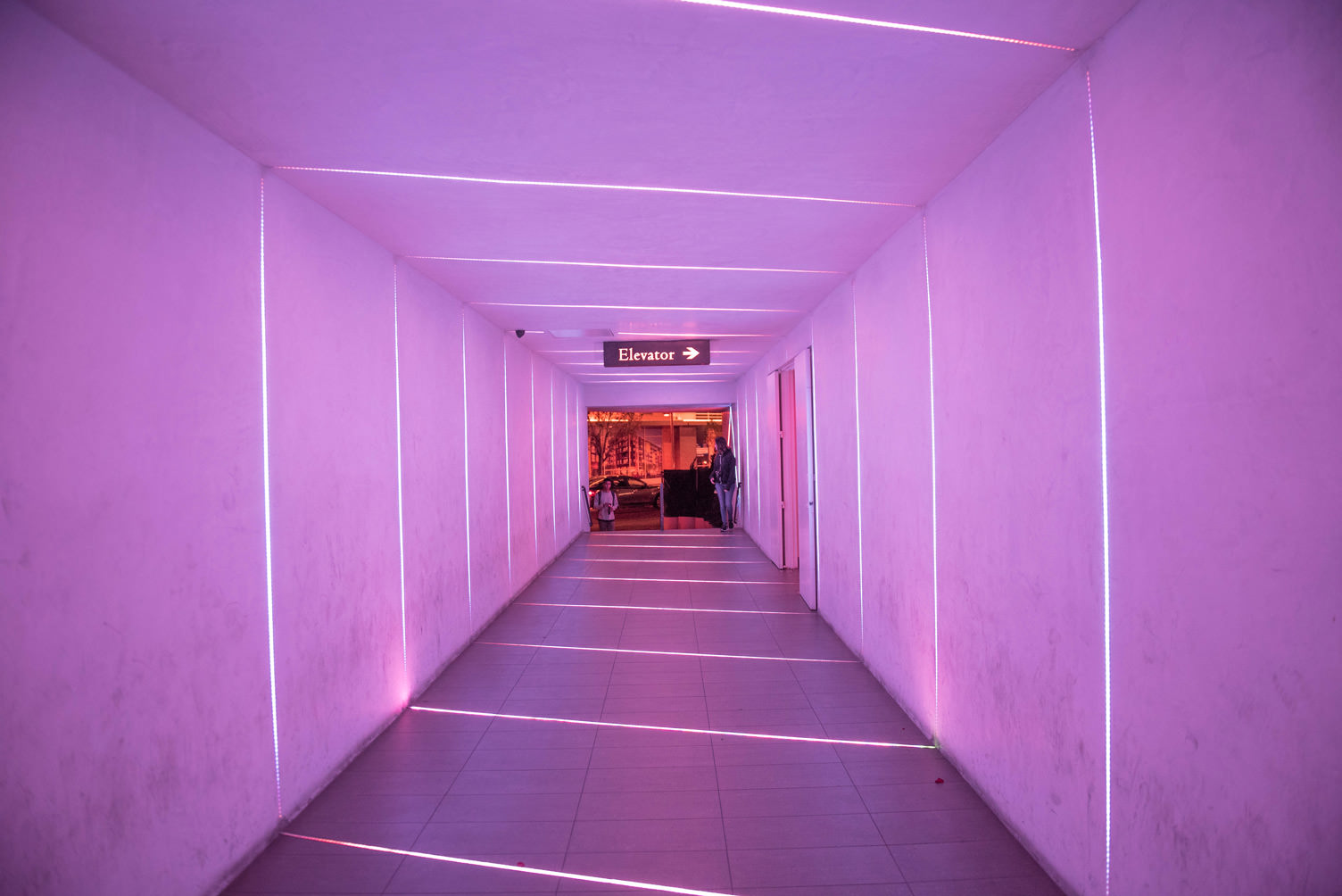 It was a remarkable weekend in this beautiful city. I wish we had more time to spend there but we really tried to fit in as much as we could in 48 short hours. I hope to return sometime in the summer to cross even more off my list. I'll be back for you, LA!
Comments
comments
---