Making Culture Pop... in Long Beach, California on November 5th & 6th, 2016.
—
This November Complex will host their inaugural ComplexCon in Long Beach, California. Everything you've come to like about Complex is gonna come to life. Dubbed as this generation's 'World Fair' there's something for everyone — watch, listen, shop, taste, experience it all. From a committee of artists like Takashi Murakami to cultural director Pharrell Williams, you can expect it all. Even a heavy hitting musical lineup is set to take stage at the Long Beach Convention Center — Skrillex, Kid Cudi, Travis Scott, Snoop Dogg, 2 Chainz, and Migos are just some of the few headlining.
But enough about all that, let's talk about the good stuff. The food lineup in every festival is almost as crucial as the lineup itself. I mean think about it — if you are at a festival all day you need some good food to fuel up. In this case, Complex takes a page out of the Los Angeles popular food scene to curate some of the better food vendors out there. Imagine eating a gourmet hot dog from Dogtown Dogs while watching Chief Keef, or devouring a OG Fried Chicken from Free Range while carefully raging to Skrillex. Anything is possible. Regardless of the situation theres a lot to choose from. Light snacks or salads, big bites, gourmet platters, ice cream heaven, or delicious desserts. If you cant decide start with some of our picks below.
OUR PICKS
—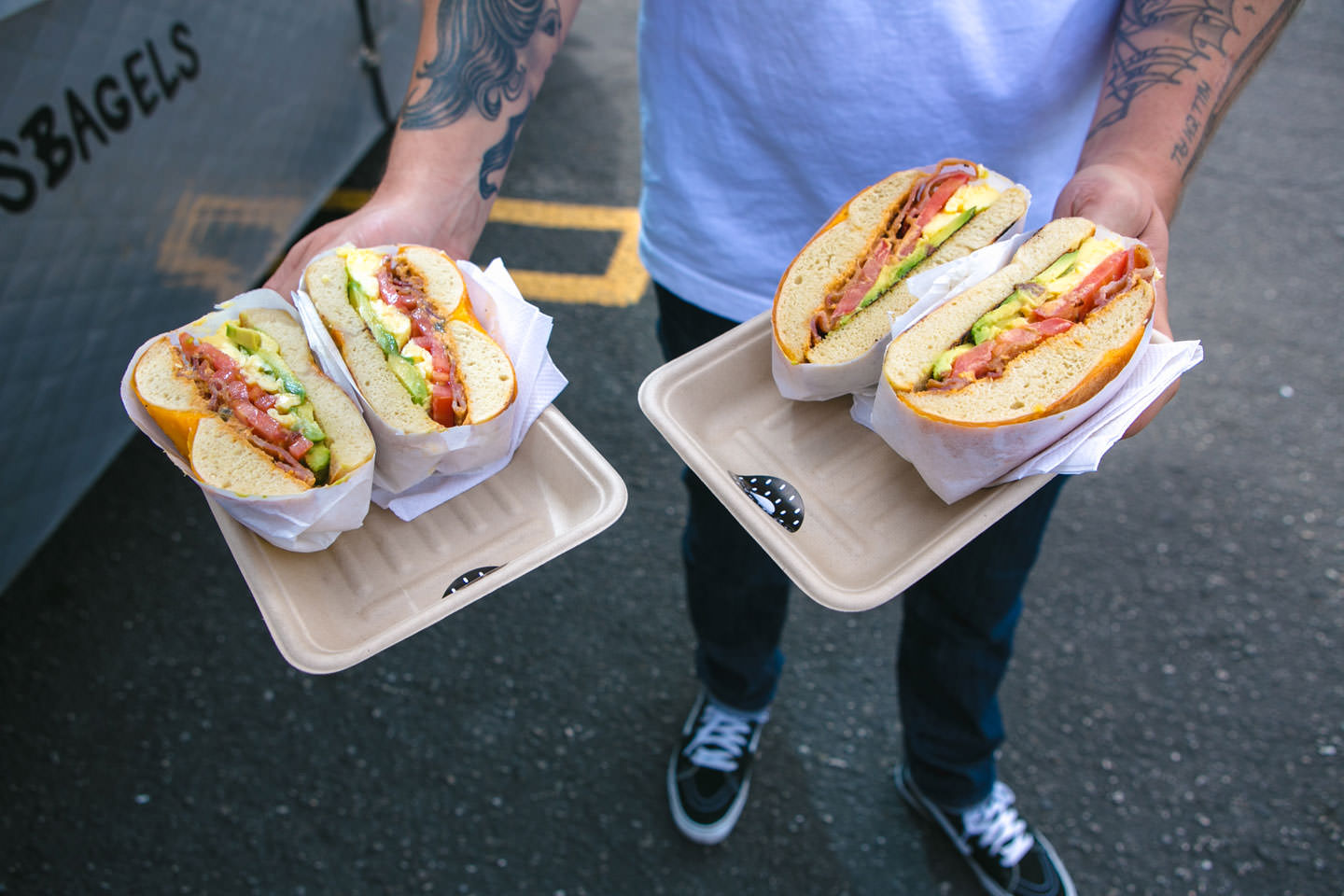 YEASTIE BOYS BAGELS
If you know it's gonna be a long day, it's probably best you fill up on something good — right? Say no more. Yeastie Boys Bagels are one of the more popular food trucks in Los Angeles, with a menu like The Game Over a popular breakfast style sandwich or The Lox which serves smoked salmon & dill spread. Or just pick your own bagel, and choose from their extras to top it off. Don't sleep on the Yeastie Boys, and get there early — guaranteed to be a line.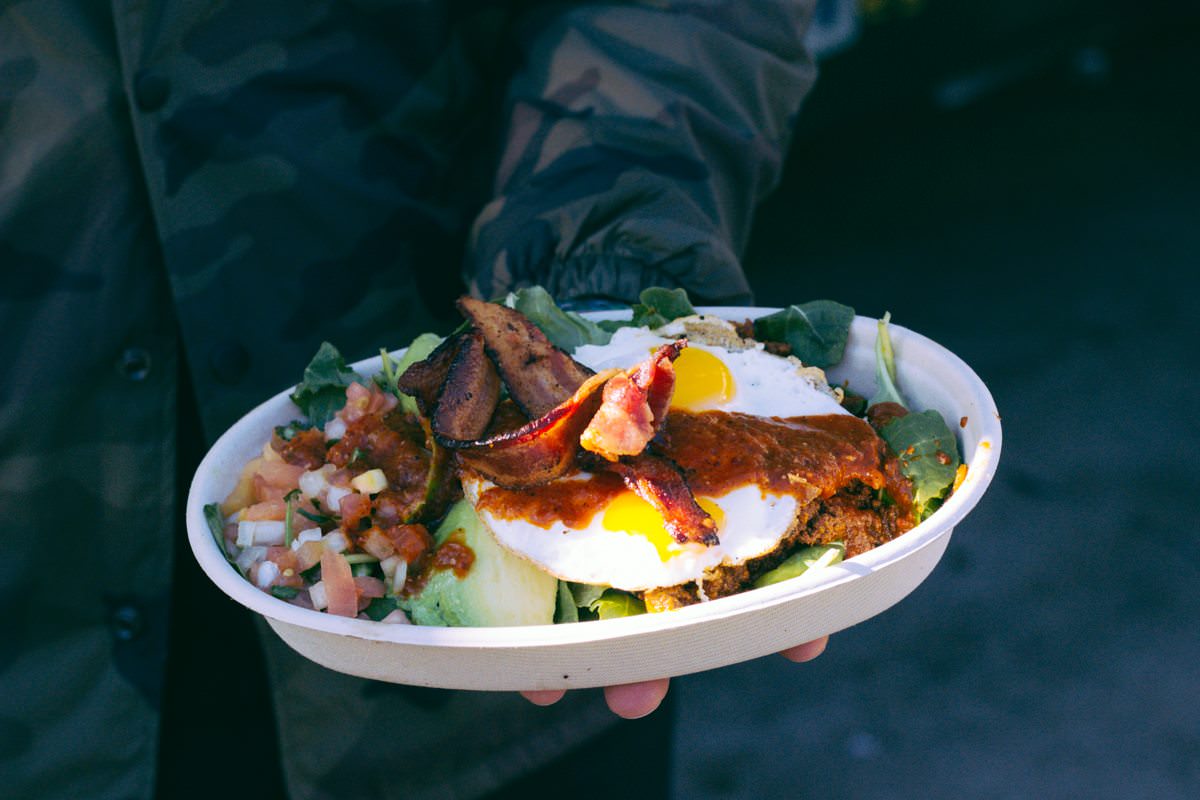 GREEN TRUCK
The Green Truck is environment friendly food truck which prides themselves on local, sustainable, and organic ingredients. With a farm to truck approach you can only imagine whats on the menu. Items like 'Mother Trucker Vegan Burger' a house made vegan patty, trucker sauce on an artesian bun. If you're not into vegan burgers you can try the Chicken Pesto Sandwich — chicken breast, mozzarella, arugula, roasted red peppers, and pesto on a ciabatta bread.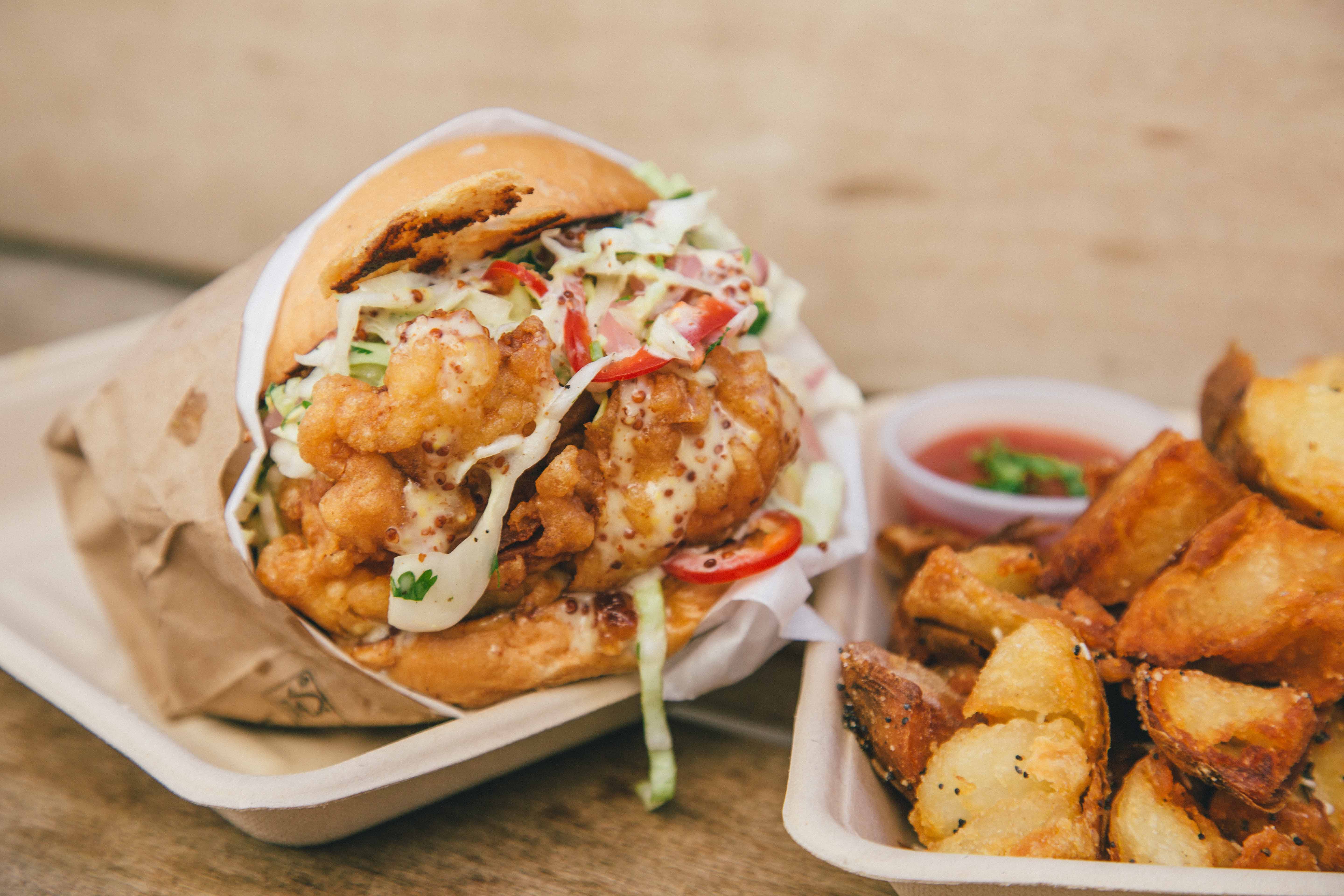 FREE RANGE
Next up we have the always favorable, and in our opinion the best chicken sandwich in Los Angeles — Free Range. If you still have never had an OG Fried chicken, you're not living life. This goes beyond any naysayer or anyone who says it's 'all hype' cause it's really that good. If you don't agree, hit us up, and we'll debate it over lunch (seriously). Aside from their fried chicken sandwich Free Range also serves delicious Avocado Toast, hand torn crispy potatoes, or other breakfast and lunch options.
FAT BURGER
Fatburger is one of those places that you look at and makes you think twice. I mean, anything with the word fat will do that. But Fatburger is in fact one of Los Angeles most iconic burger spots and has been around since 1952. We've all had a Fatburger at least once in our lives, and if you haven't — well you probably don't know LA like you should. Fill up on a never frozen, lean beef, monster Fatburger if you're in the mood for a burger.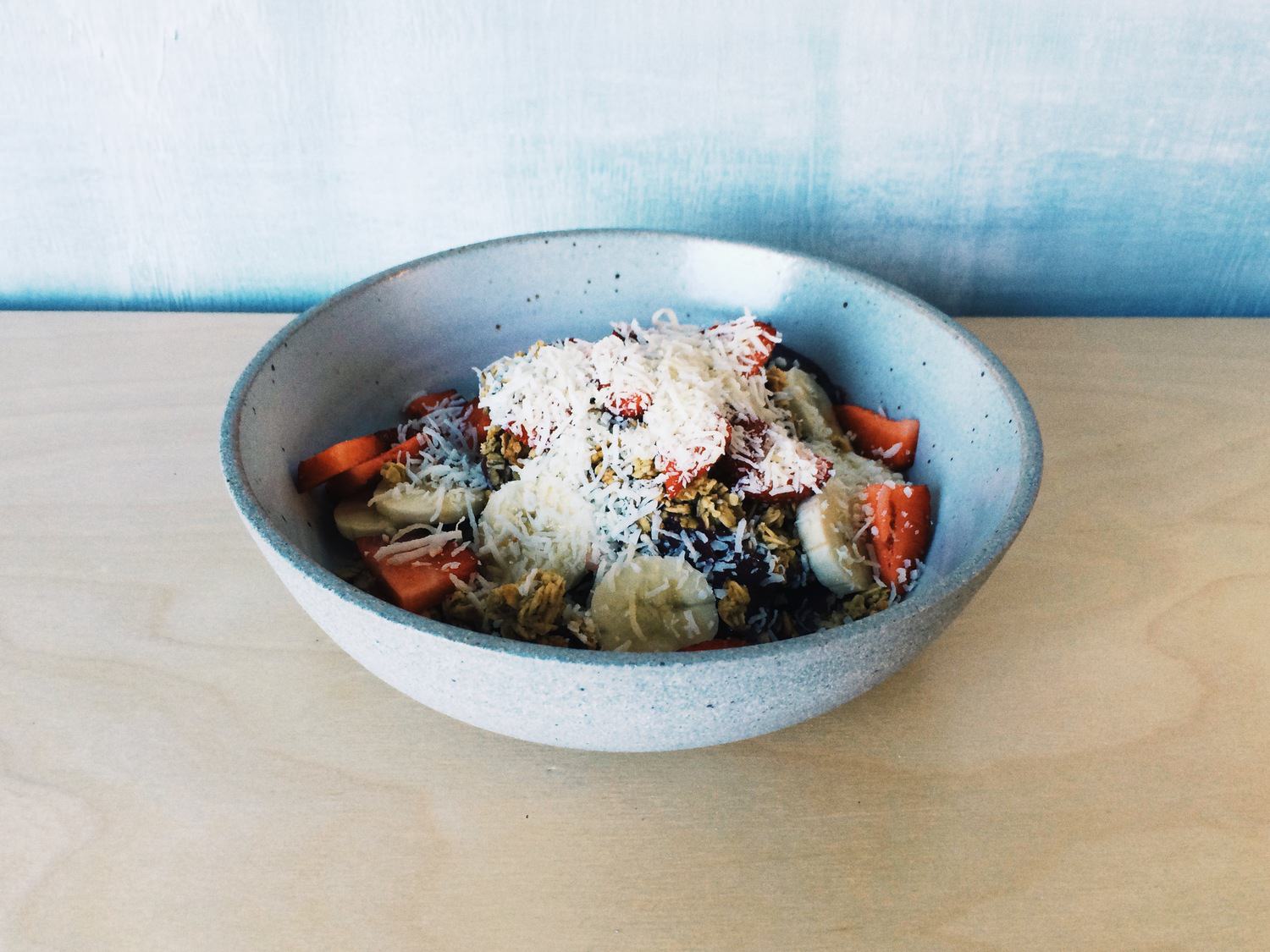 SÃO AÇAÍ
I know what you're thinking, that's not food — right? It's not everyday that you're gonna walk into a festival with tons of delicious foods trucks and say, I want acai. In this case though, you might wanna consider. São Açaí, located in Culver City, serves only the highest quality acai and pitaya based bowls and smoothies. They are committed to using sustainable, market-driven produce with a focus on wellness and nutrition. With bowls like berry, tropical, green, or protein you can do yourself a favor and recharge for when you need to mosh during Travis Scott.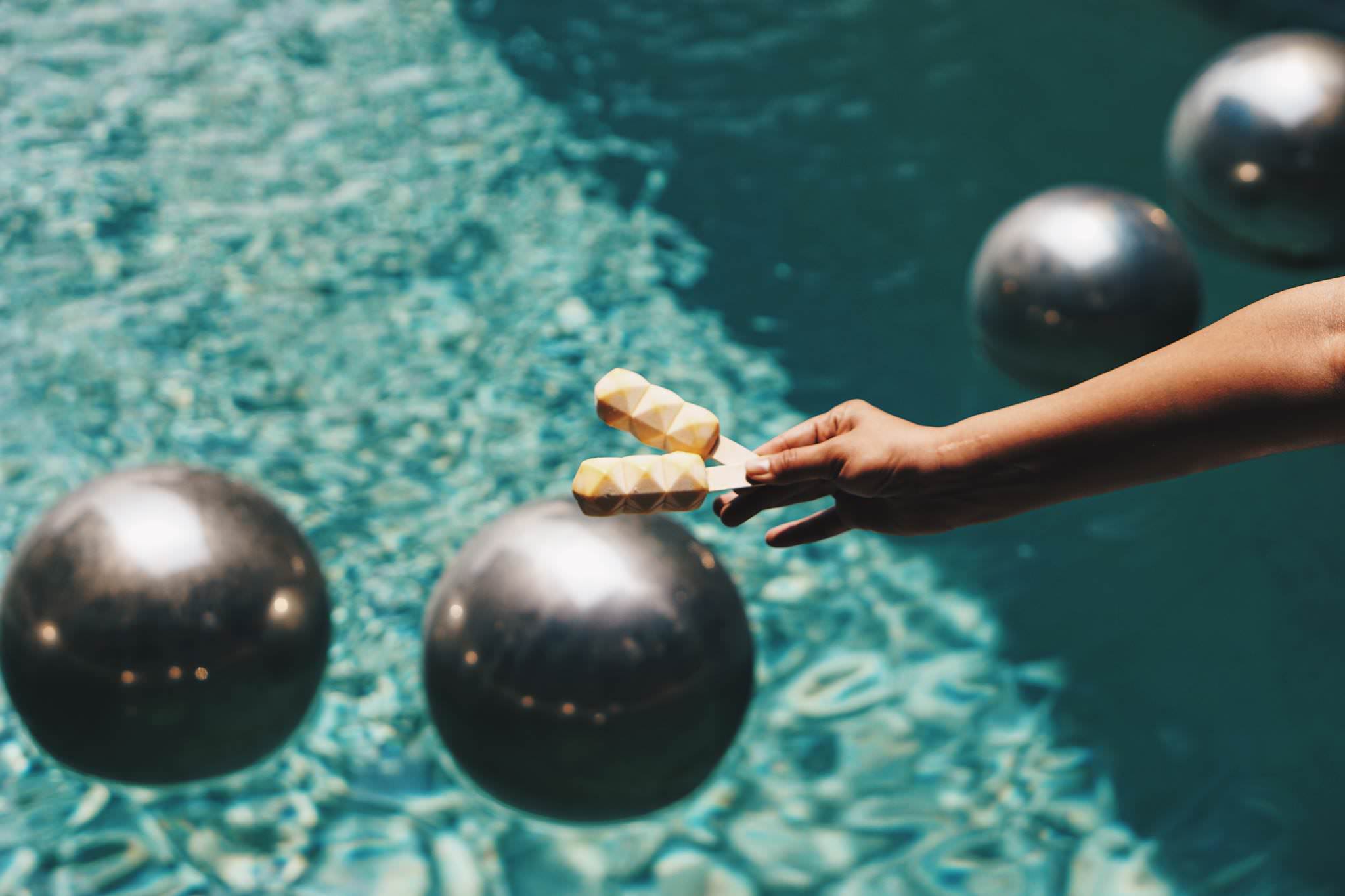 DREAM POPS
Dream Pops are what unicorns eat when they want ice cream. You might or might not know what these are, but you will learn very quickly. David Marx (creator) and Juan Amador (co-creator) whom is also a Michelin star chef created the first ever 3D printed supefood popsicle. Umm, what? Find them, and try them. You will not be disappointed.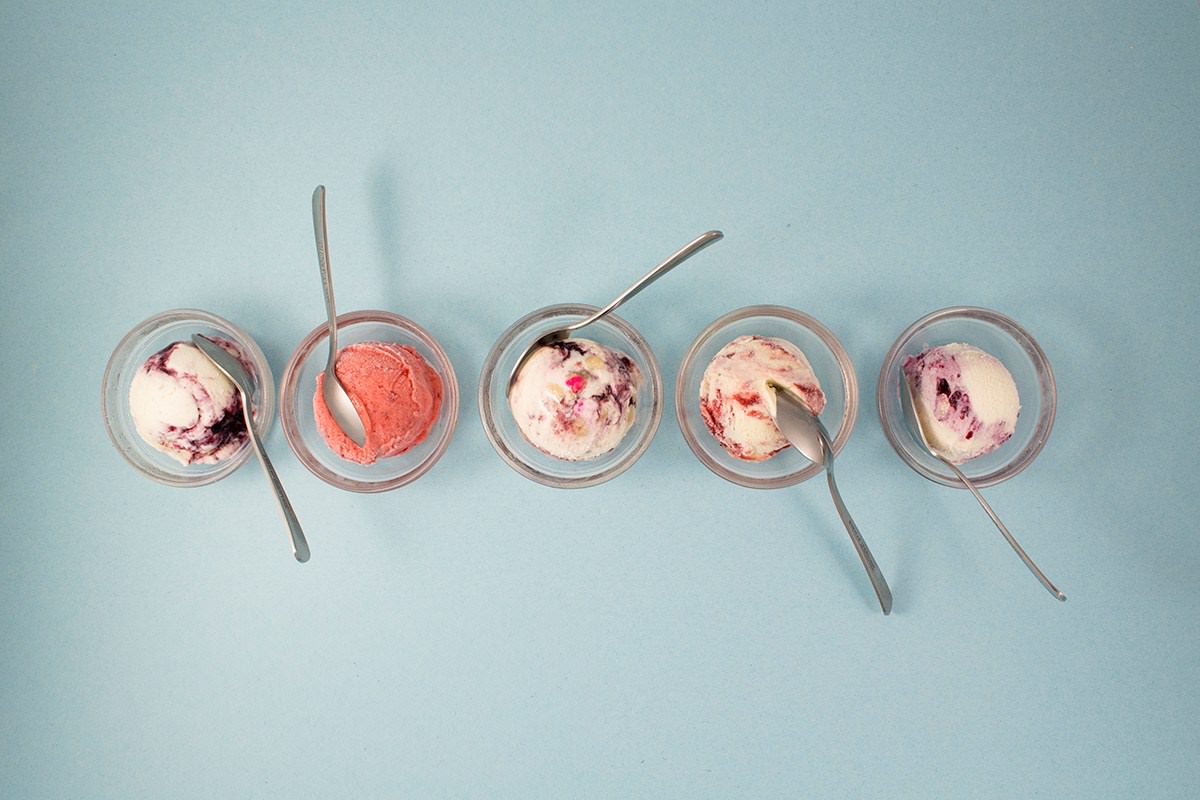 SALT & STRAW
Last but not least, we got some more ice cream. Salt & Straw is an artisanal ice cream company which was based in Portland, and has now made its way into Los Angeles. The company was launched back in 2011 and is quickly becoming a premier ice cream brand in Los Angeles. They're most known for their homegrown approach, and self made recipes. Some of which you probably never heard of. Like Jack O' Lantern Sherbet, Black Olive Brittle & Goat Cheese, Honey Lavender, Avocado & Strawberry Sherbet, and Almond Brittle with Salted Ganache. Those may sound weird, but I promise you their ice cream is good! #TreatYoSelf
Comments
comments
---