Coachella camping is a whole other experience — and something everyone should experience at least once. This Coachella was my second year attending, I know — noob right? Especially considering one of my camping neighbors was celebrating his 10th straight year at Coachella (Joechella). For my second time at Coachella it wasn't that much different then my first.
Of course the second time around you're a little more prepare than the last. You bring all the little things you forgot to bring last time, and you forget all the little things you brought the first time. I guess third times the charm. Nevertheless, if you've ever been camping or go camping yearly — you're probably already prepared. Its hard really to make a list of things, aside from essentials, but bare with us as we give you a run down of our biggest essentials below.
Now, accommodations at Coachella can sometimes come at a premium. Yeah, there is car camping which is probably anyones best bet, but if you're looking to up the ante — places like Lake Eldorado or Safari tents are also rich options; literally. The two years I have attended I've opted to car camp, and both times have made it such an unforgettable experience.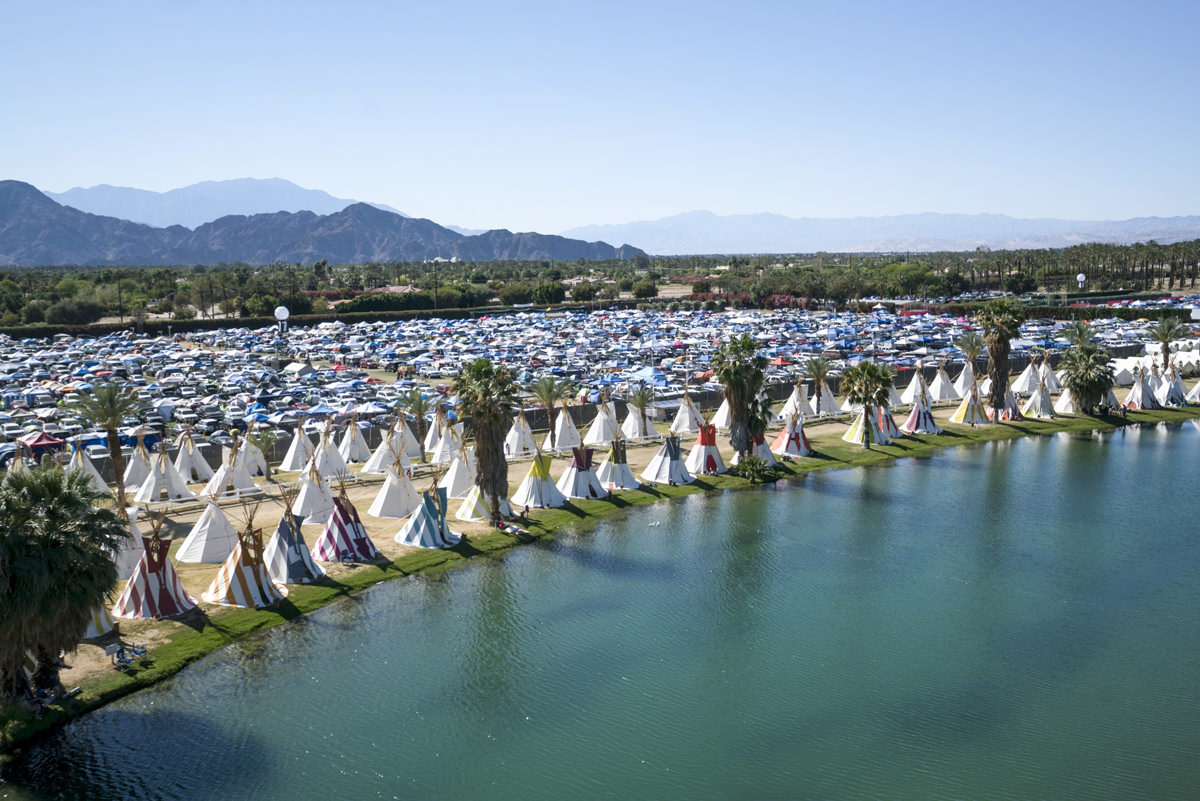 DAY 0
Coachella car camping begins on the Thursday before the official Day 1 of the festival. It's an eager day for everyone who is car camping at Coachella. The week leading to this day usually goes by extremely slow. But come Thursday morning, all hell breaks loose. I left around 7:30am Thursday, as the gates were set to open up at 9am. If you're struggling to find the Coachella address (it happens) look no further just hit the link below and you'll be on your way to camping real soon.
Empire Polo Club
81-800 Avenue 51
Indio, CA 92201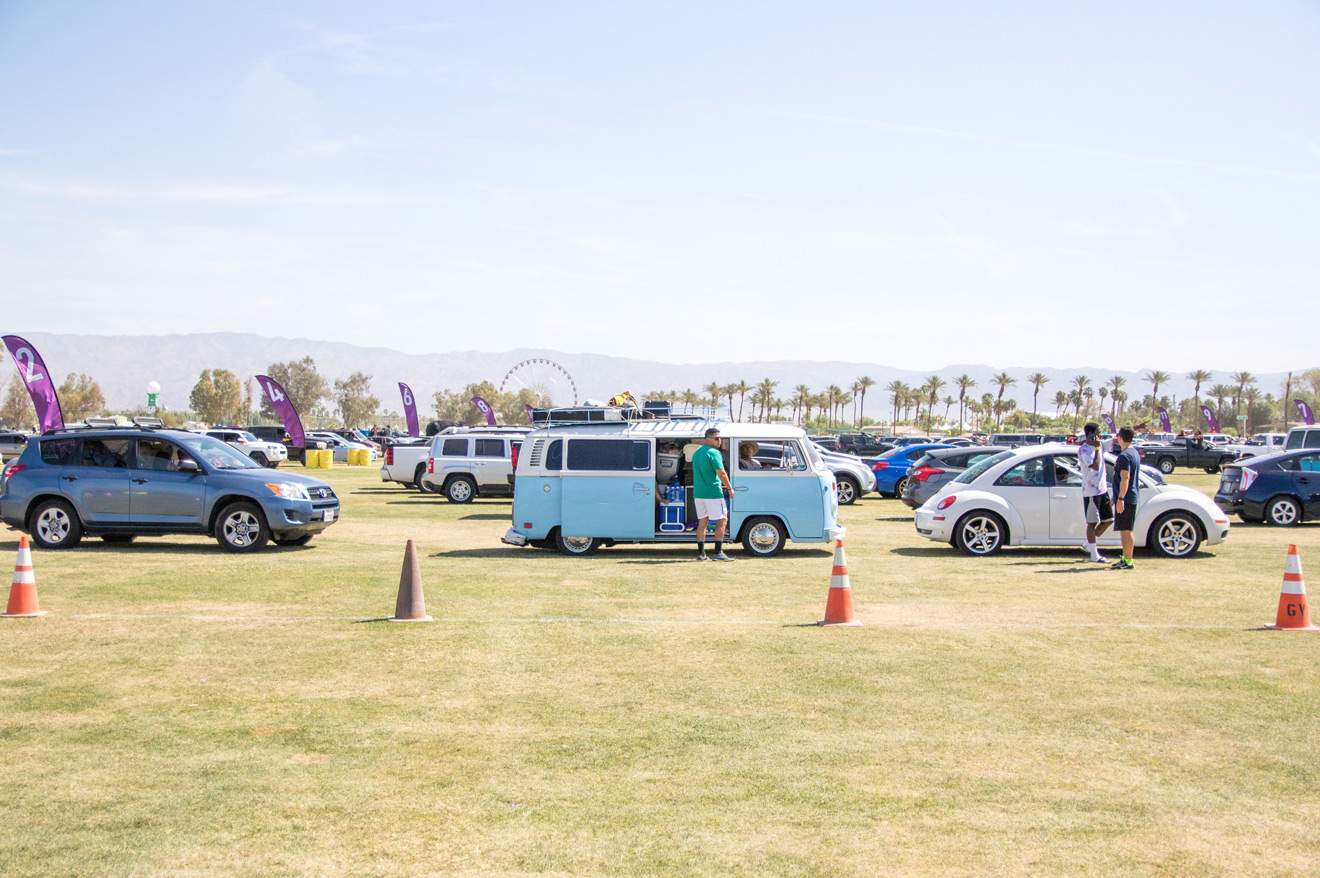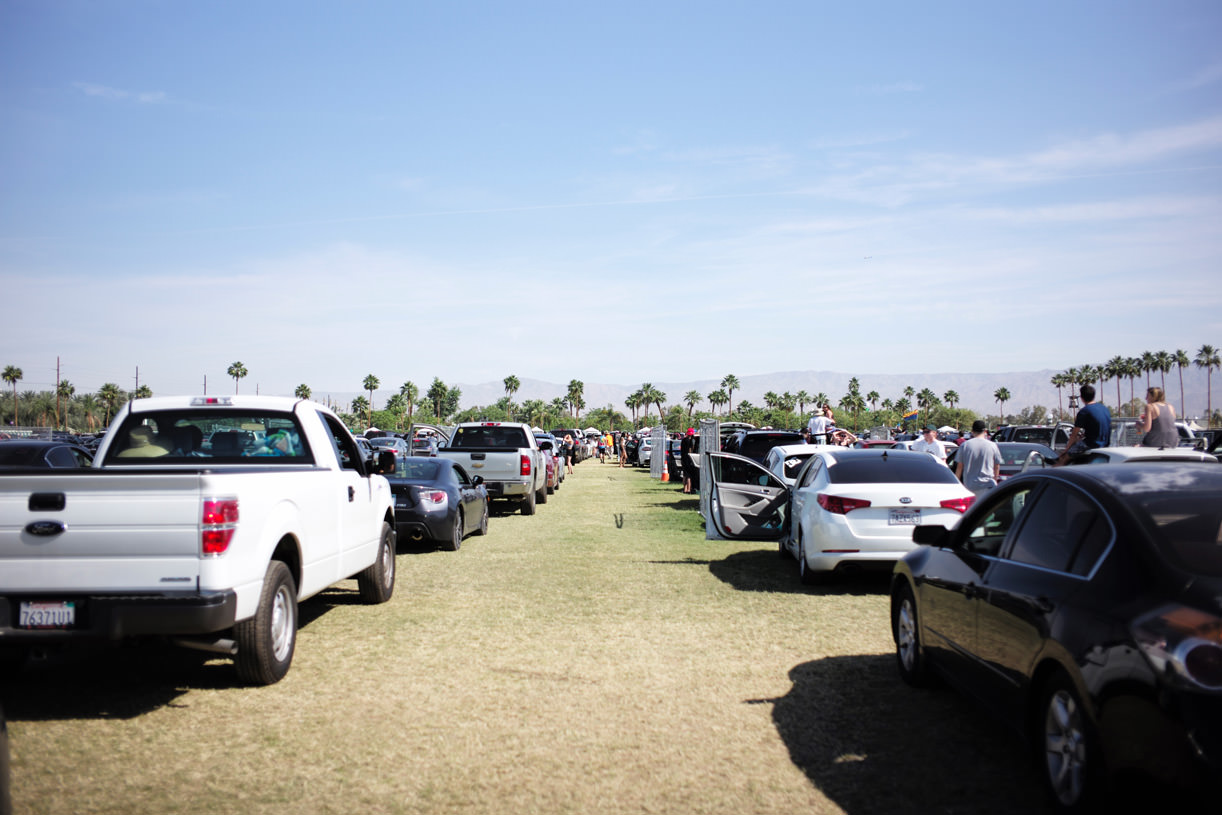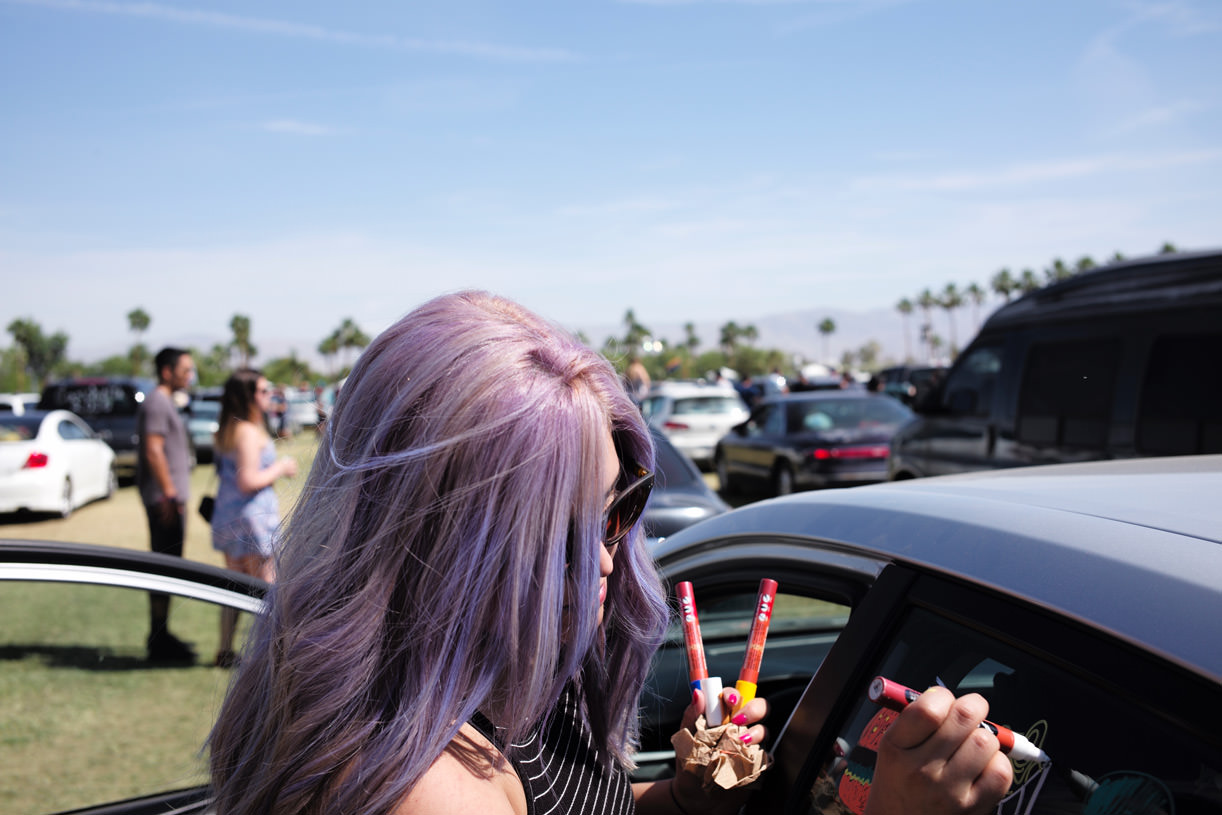 Usually, if you're there early — you can grab a really good camping spot just outside the festival, in the main lot. I wasn't so lucky this year, not sure why, but we were put in lot 4 which was on the back end of the main campground and adjacent to Lake Eldorado.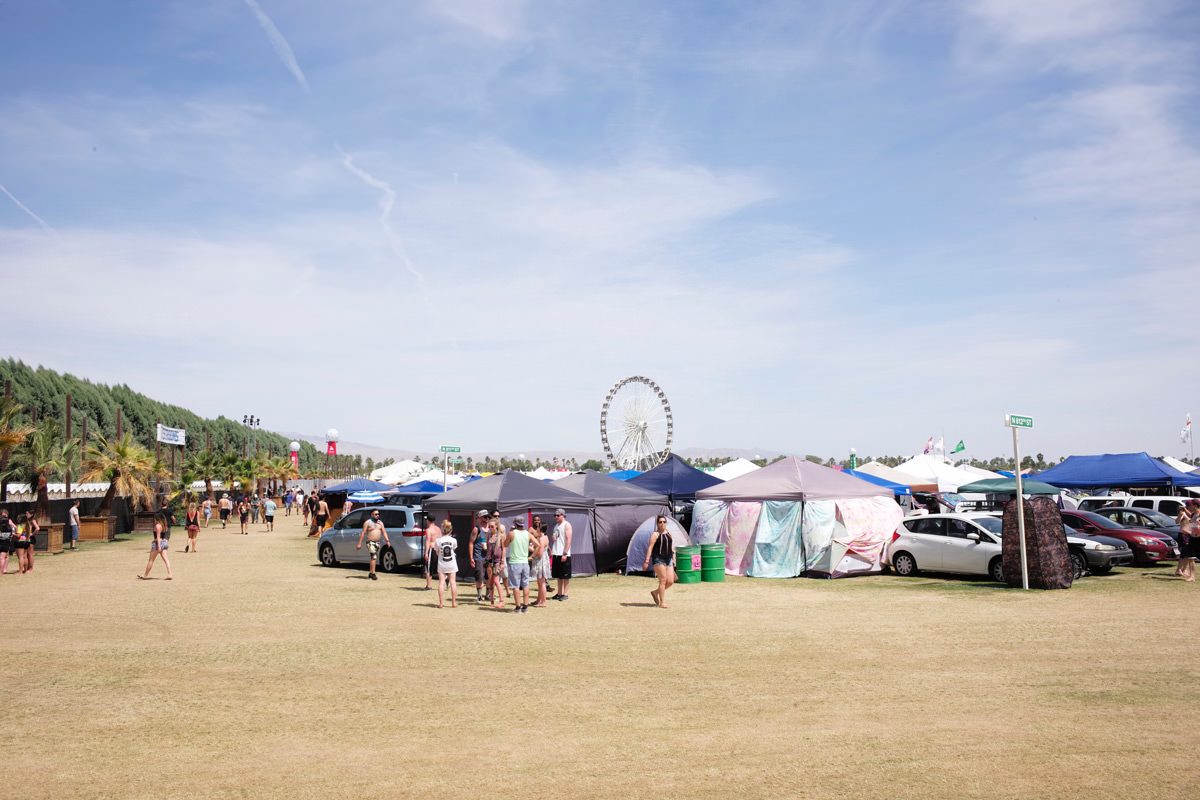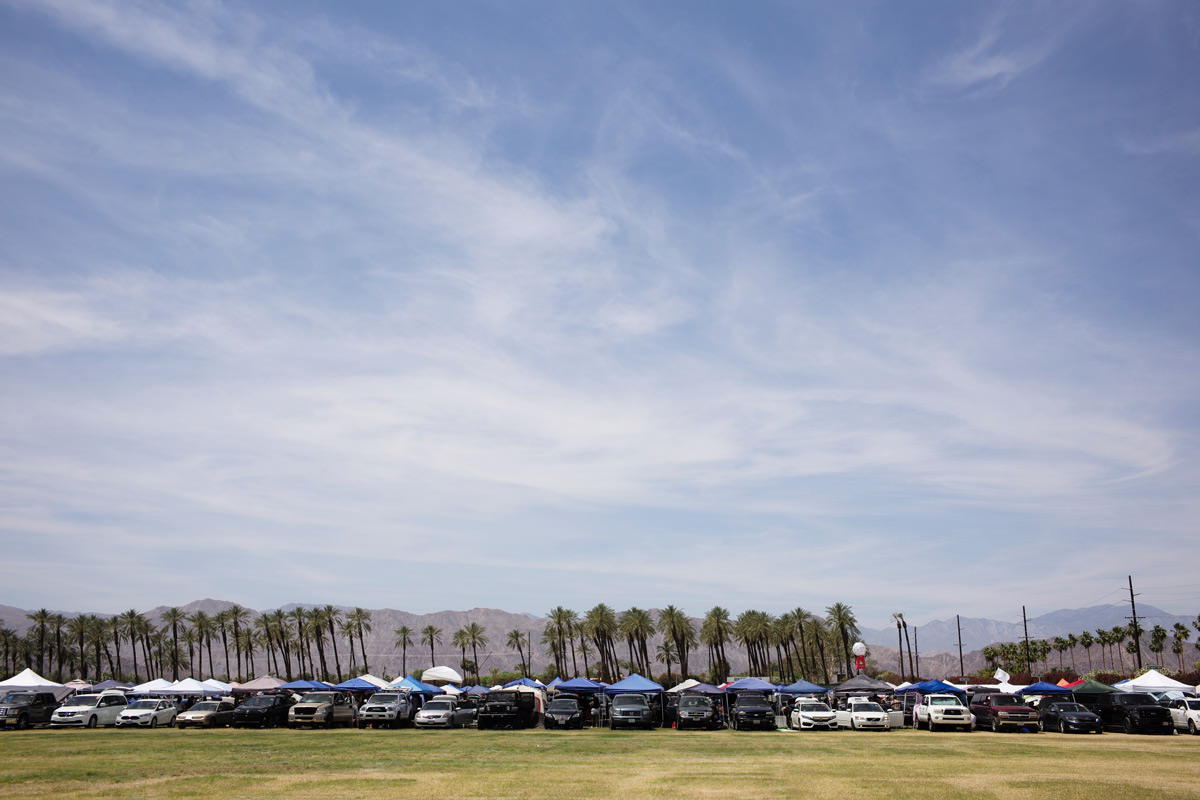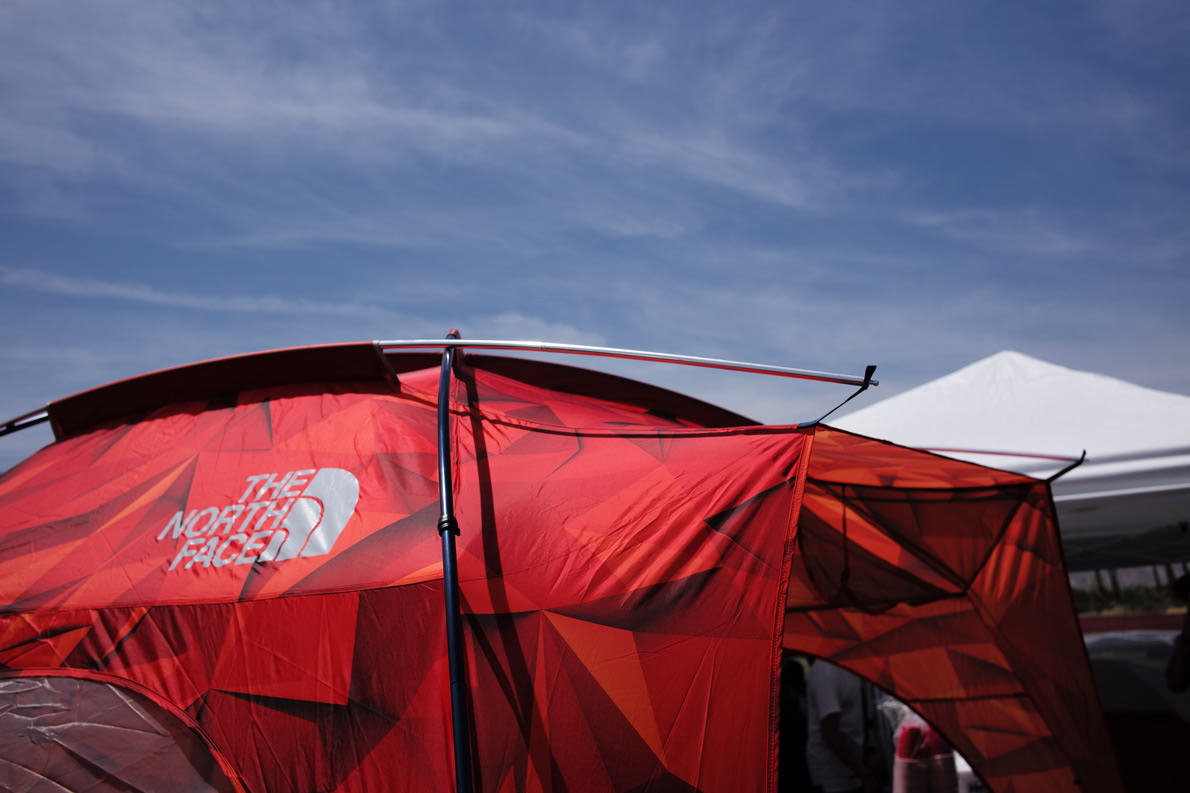 HOMESTEAD SHELTER
Once our car camping spot got situated, we started setting up camp. It's not easy building tents, and arranging things all while theres 90º+ heat, but thats just what it is every year at Coachella. First, we got our Homestead Shelter by The North Face put up, because every Coachella camper knows damn well that your ez-up goes first. In this case, we used the Homestead Shelter as our sun shade and it worked beautifully all weekend. Speaking of beautiful, isn't it beautiful? It took a total of 4 sticks to build this sun blocking work of art, and about five minutes. It was the perfect base for our campsite where we all ended up gathered most of the time. It was also surprising how steardy the hub was. If you aren't familiar with the Coachella winds, lets just say the Homestead Shelter was not once intimidated by the 40 mph winds. While most canopy's and ez-up's were gone with the wind, the Homestead Shelter survived all four days quite easy.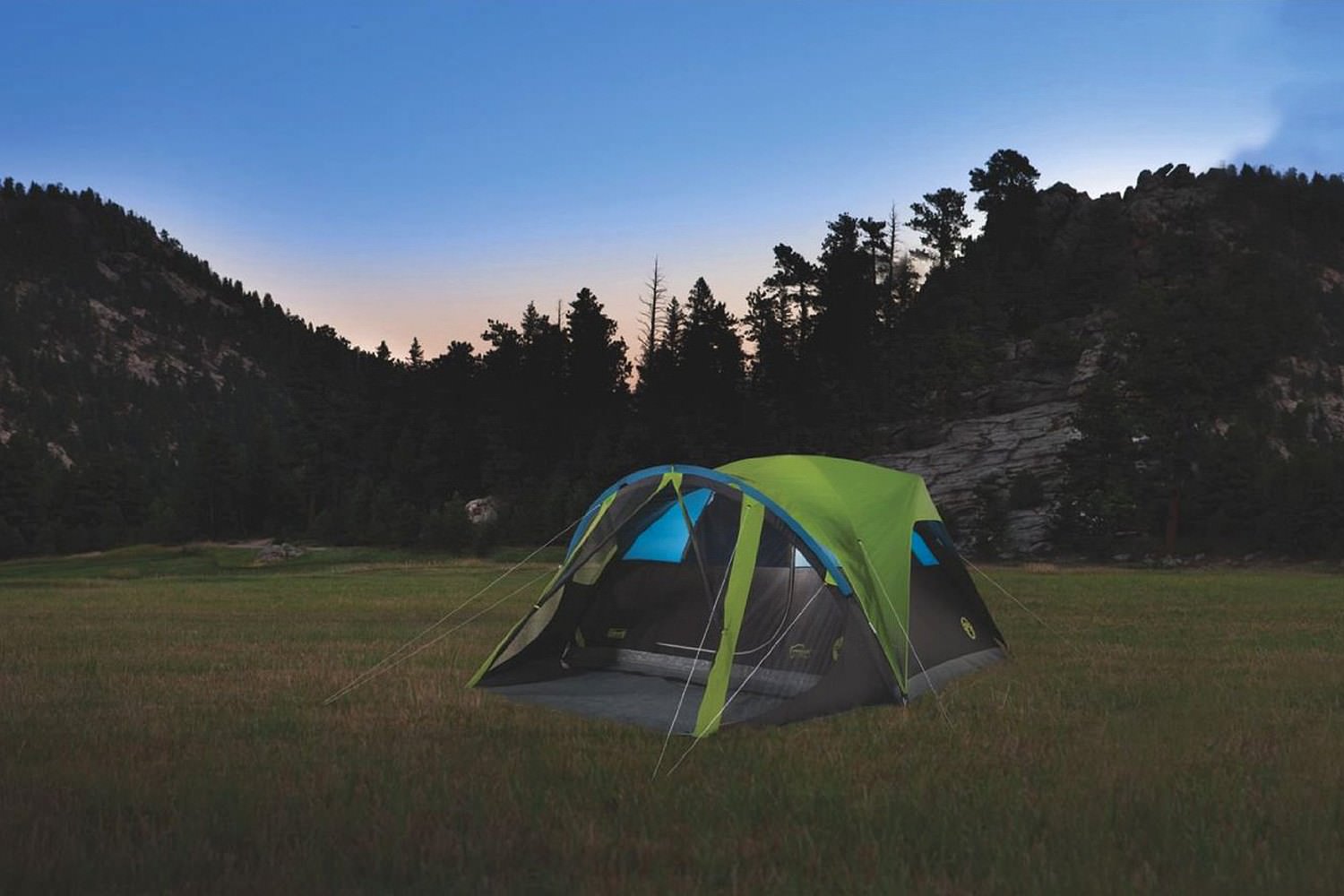 CARLSBAD™ 4-PERSON DOME TENT
If you're planning ahead and wanna look for a tent to take with you next year, I highly recommend the Coleman Carlsbad tent. This tent was perfect for our 4 day weekend, with its Dark Room technology which blocks 97.5% of sunlight for sleeping in or sleeping early. You have no idea how crucial this was. The fact that every morning starts at 7am because of the sun is not always fun for Coachella campers. Especially if you are up all night partying at the silent disco. You need those extra hours to sleep in, but the sun makes it hard. This wasn't the case with our tent — given the fact that I woke up half the time not knowing if the sun was even up (its that dark). Coleman's Carlbad tent also reduces about 9.5% of heat inside the tent, compared to a standard Coleman tent. The inside was pretty spacious, even with all four people inside the tent. Like I said before, if you're looking to upgrade your tent, not only for next year, but for any time camping — this should be one of the first choices to consider.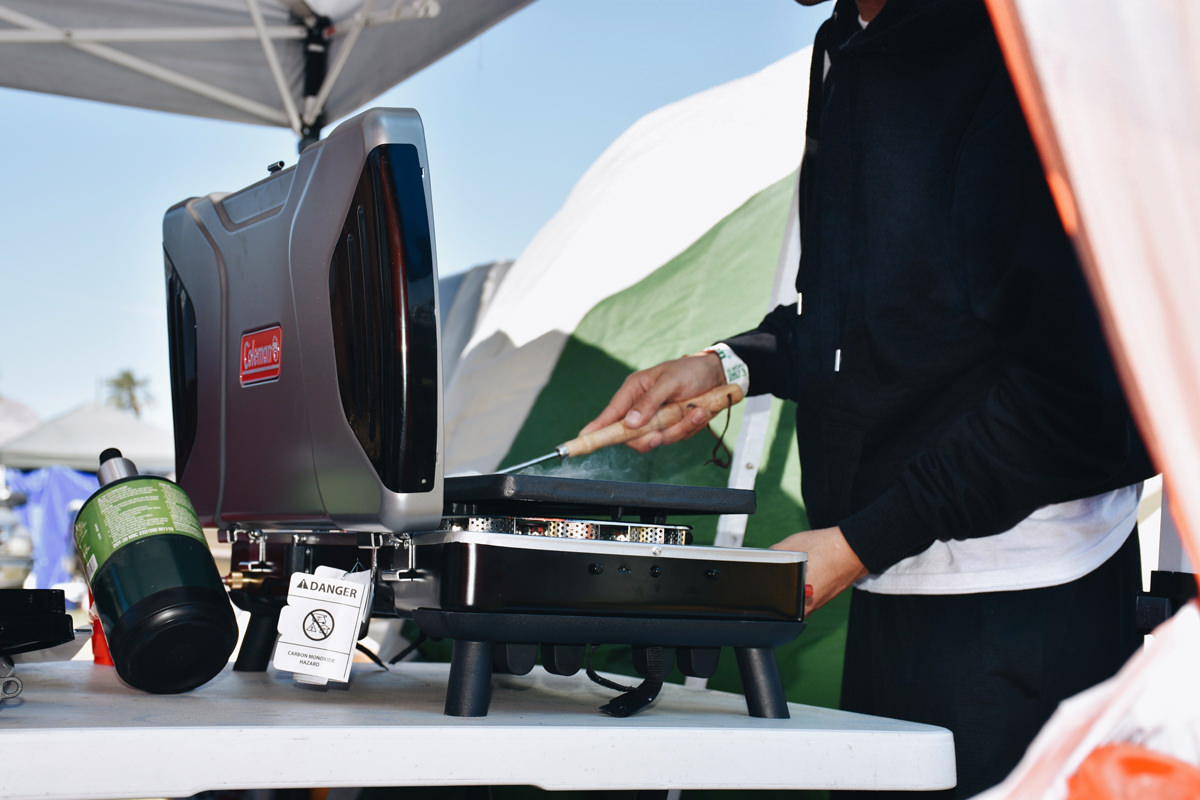 FYREGENERAL™ PROPANE STOVE
Our camping essentials also included this Coleman propane stove, which was a lifesaver to say the least. We talked about the high Coachella winds, and with winds at 40mph — this portable propane stove showed who's boss. Aside from its good looks and its luggage-like portability, the Coleman Fyregeneral showed off its abilities during our stay. The HyperFlame® burners were insanely powerful — buring our pancakes to a crisp. Thats until we got a hang of it. We also cooked some sausages which were cooked effortlessly. What I thought was most impressive though, was the Wind Block™ pan support — it provides 360º of wind protection and eliminates the need for side panels. Cooking couldn't have been any easier, and with Swaptop™ interchangeable cooktops, you can have unlimited options to choose the way you cook or grill. Again, highly recommended for any Coachella campers who are looking to upgrade their camping experience.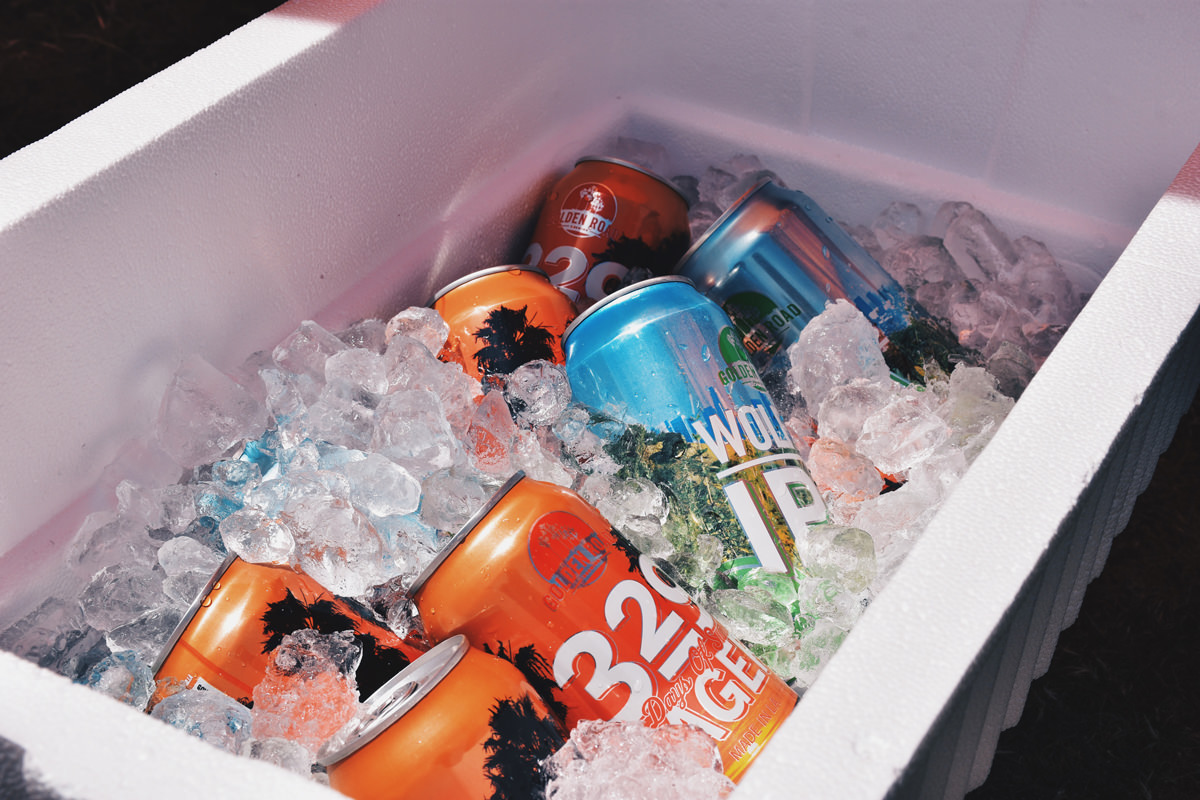 GOLDEN ROAD BREWING
Continuing our Coachella Essentials for 2016 — the fantastic 329 Days of Sun lager & Wolf Among Weeds by Golden Road Brewing. The Coachella camping rules are pretty thorough, and strict. Generally you're allowed one case per person, and even then that might be excessive — depending on who's searching your vehicle. This year, I came with (6) four packs of 329 Lager and (6) four packs of Wolf Among Weeds (48 total) both my absolute favorite brews from Golden Road. This was just enough for the entire weekend. Naturally, the 329 went pretty quickly given how easy and smooth it is to drink. The Wolf Among Weeds was my go-to for when I was just sitting around in the hot sun, and wanted to get my day buzz going. It was the perfect wing man, creeping up oh so perfectly. Sometimes you don't realize that it's 8% abv, but who's counting. At one point, when we were all 'shotgunning' 329 Lagers, my brother bravely shotgunned a Wolf Among Weeds. Safe to say he was drunk by noon though.
If you wanna drink craft next year, I would definitely recommend Golden Road Brewing. Of course you'll have some back up cases of Budweiser or something cheaper on your wallet, but Golden Road couldn't have been a better choice to have take to Coachella. Even our camping neighbors were bragging about how much they love Golden Road. Nice to see people we don't know enjoy the same things we do.
Comments
comments
---