We know it's weird to play favorites, but we just can't help it when it comes to the patty melt. Warm, gooey cheese, perfectly seasoned ground beef, and any topping you can dream up, all squeezed nearly-flat between two slices of toasted bread. Drooling yet? Just wait—we also added beautiful caramelized onion and Beekman 1802 Ommegang Abbey Ale Beer Jelly to class up this hefty sandwich, and it resulted in pure bliss in every bite. Don't believe us? Try it for yourself—you'll have a hard time telling your other foods that you've moved on to something fabulous.
INGREDIENTS
2 Tbsp. butter
1 large onion, thinly sliced
Salt, to taste
Pepper, to taste
4 slices rye bread
1/4-1/2 lb. dill havarti cheese, sliced
1/2-2/3 lb. ground beef (80/20)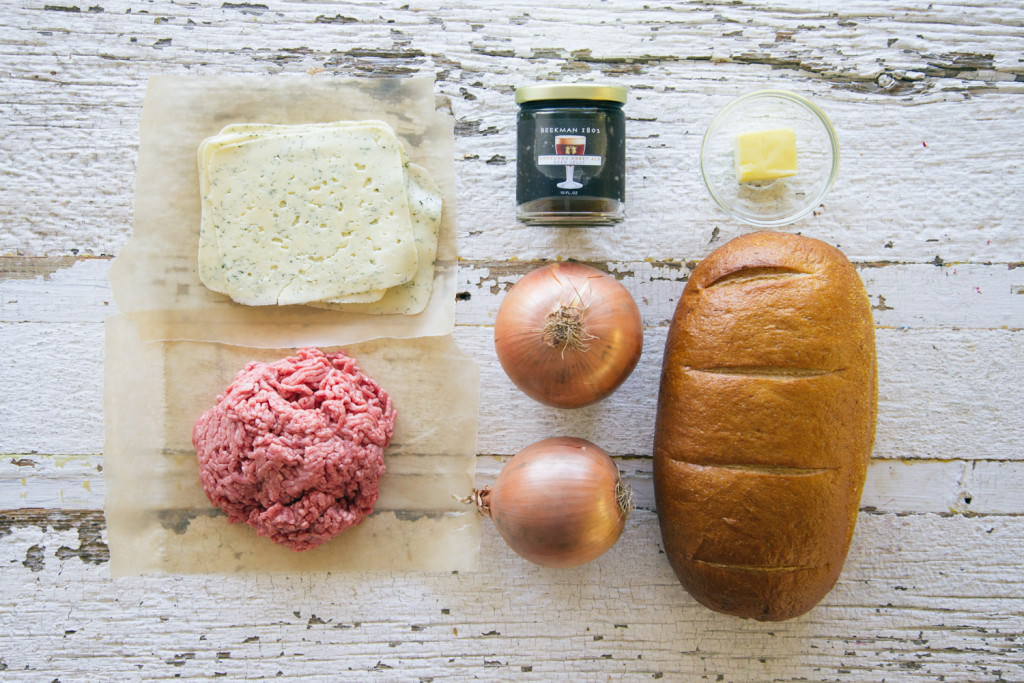 DIRECTIONS
Over medium heat, add 1 Tbsp. butter to a medium skillet. Add onions and cook until they begin to soften (about 5-7 minutes). Toss and let cook another 5 minutes. Do this repeatedly until onions are soft, about 30 minutes, season with salt and pepper, and set aside.
Divide beef into two patties that are about the same size as the bread. Season with salt and pepper, and cook over medium-high heat until brown and cooked through. Remove and set aside.
Butter one side of each slice of bread. Toast in the pan until golden.
Assemble the sandwiches: with the toasted side facing up, add Beekman 1802 Ommegang Abbey Ale Beer Jelly, cheese, onions, meta, and more cheese. Top with bread, toasted side down.
Butter the outside of the sandwiches (the untoasted side), and add to pan over medium heat until bread is toasted and cheese is melted (about 2-3 minutes per side). Cut in half and serve immediately.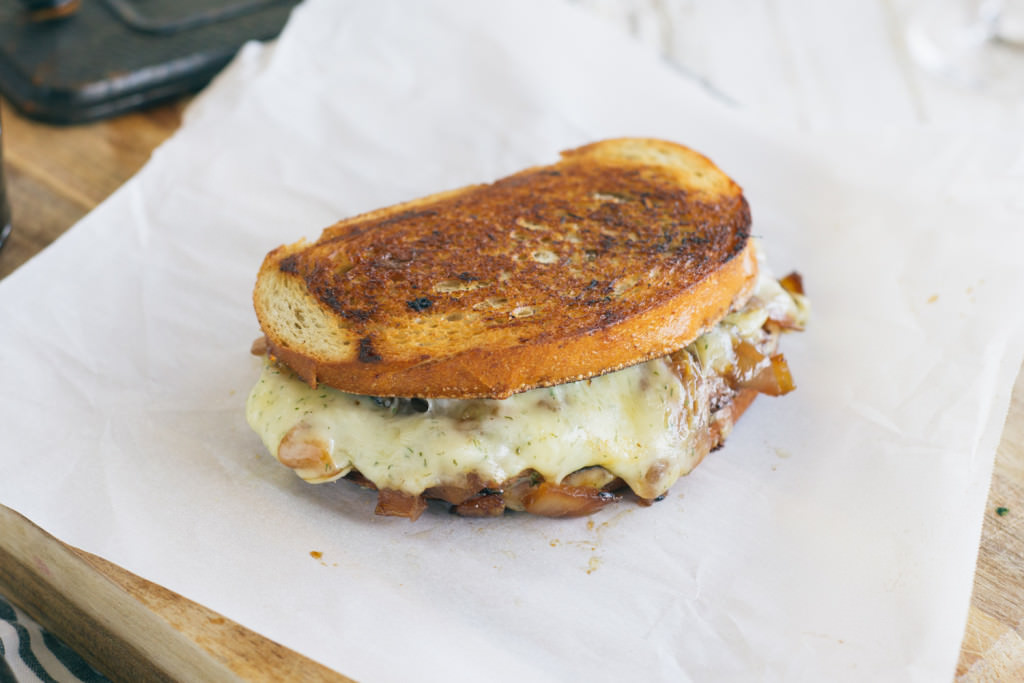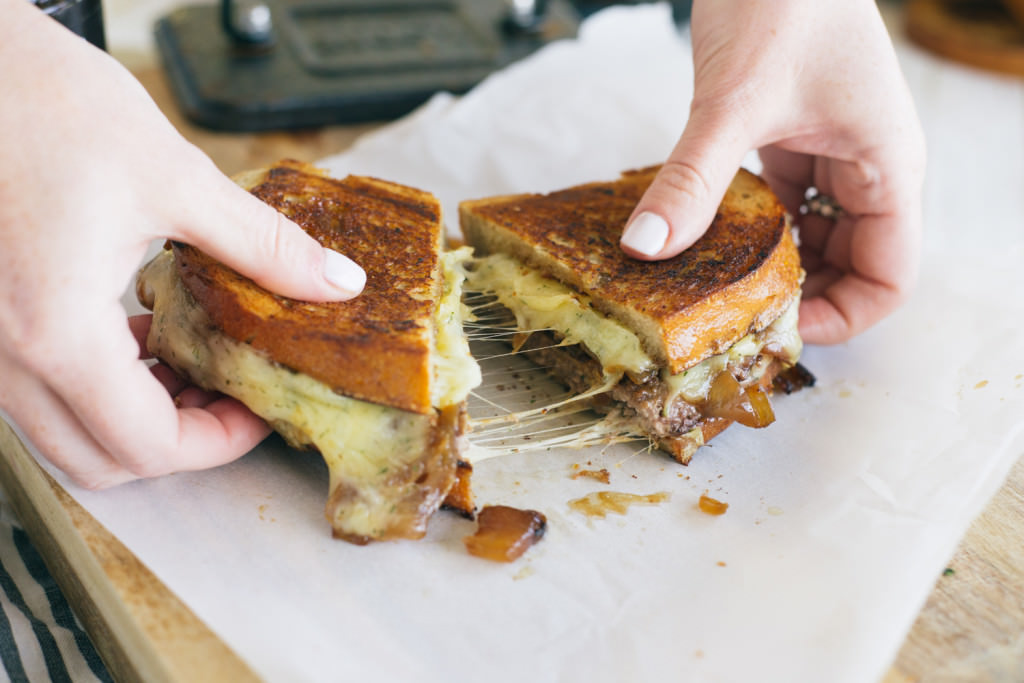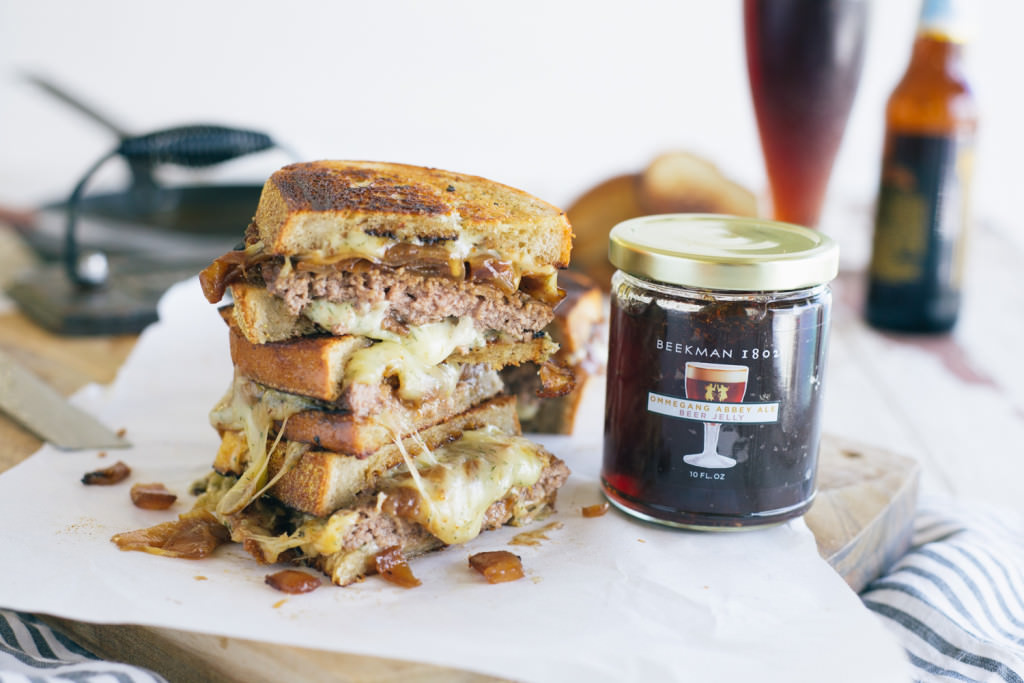 Comments
comments
---