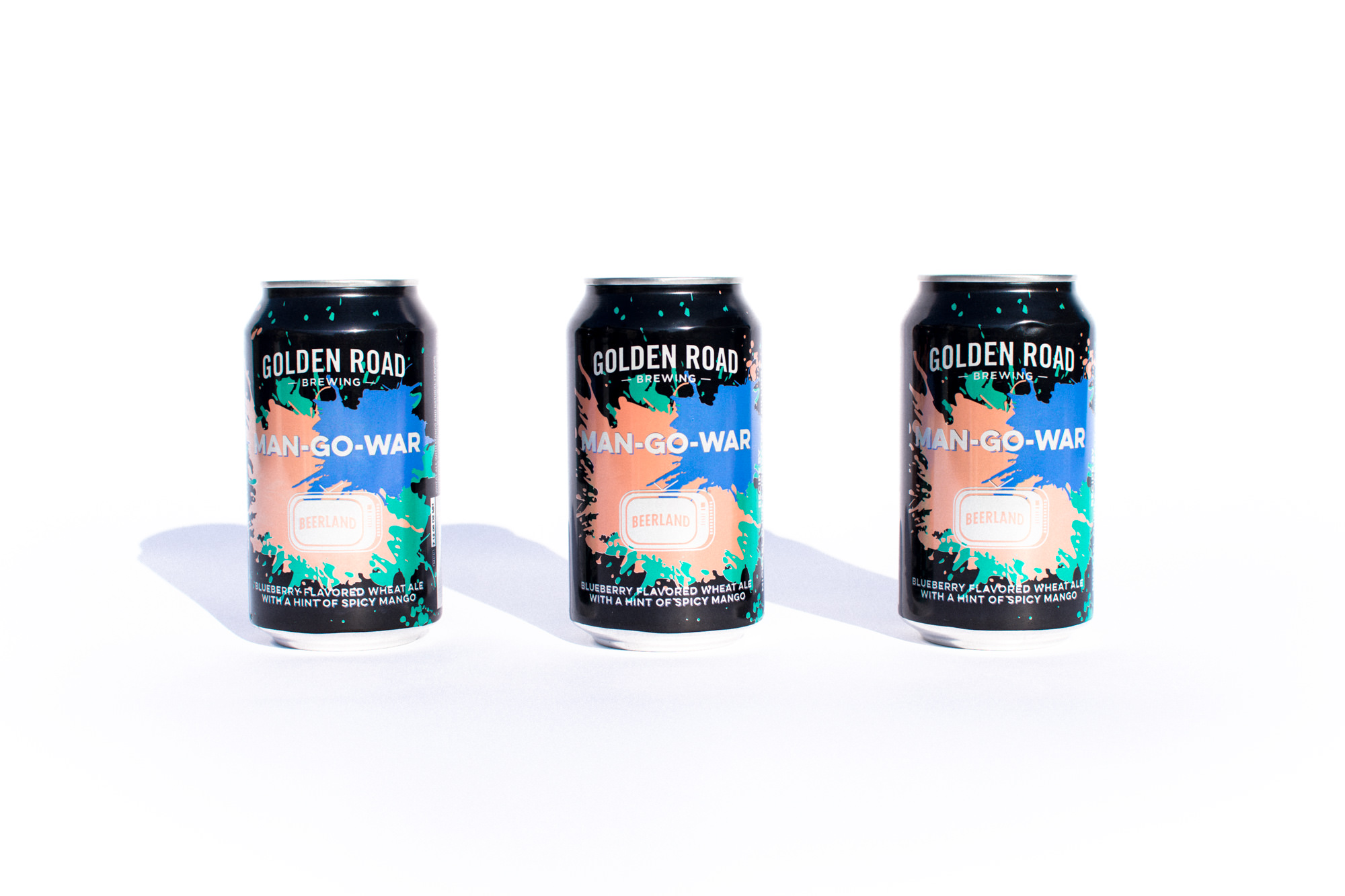 If you've missed this season of BEERLAND you probably aren't aware of the new winner of season 2. This season, Meg Gill traveled throughout the country to find the best new brew to can and distribute at Golden Road. It started at Portland where she chose an American Blonde to move on to the next round. Other brews that made it to the finale were a Peach Hefeweizen, Helles Bock, and a Blueberry flavored Wheat Ale. By now, you and I both know which beer won— so let's get into it.
"Mango, Blueberry, Habanero, my initial thought— it could be a muddled mess or it could be a fantastic, refreshing, flavorful awesome beer"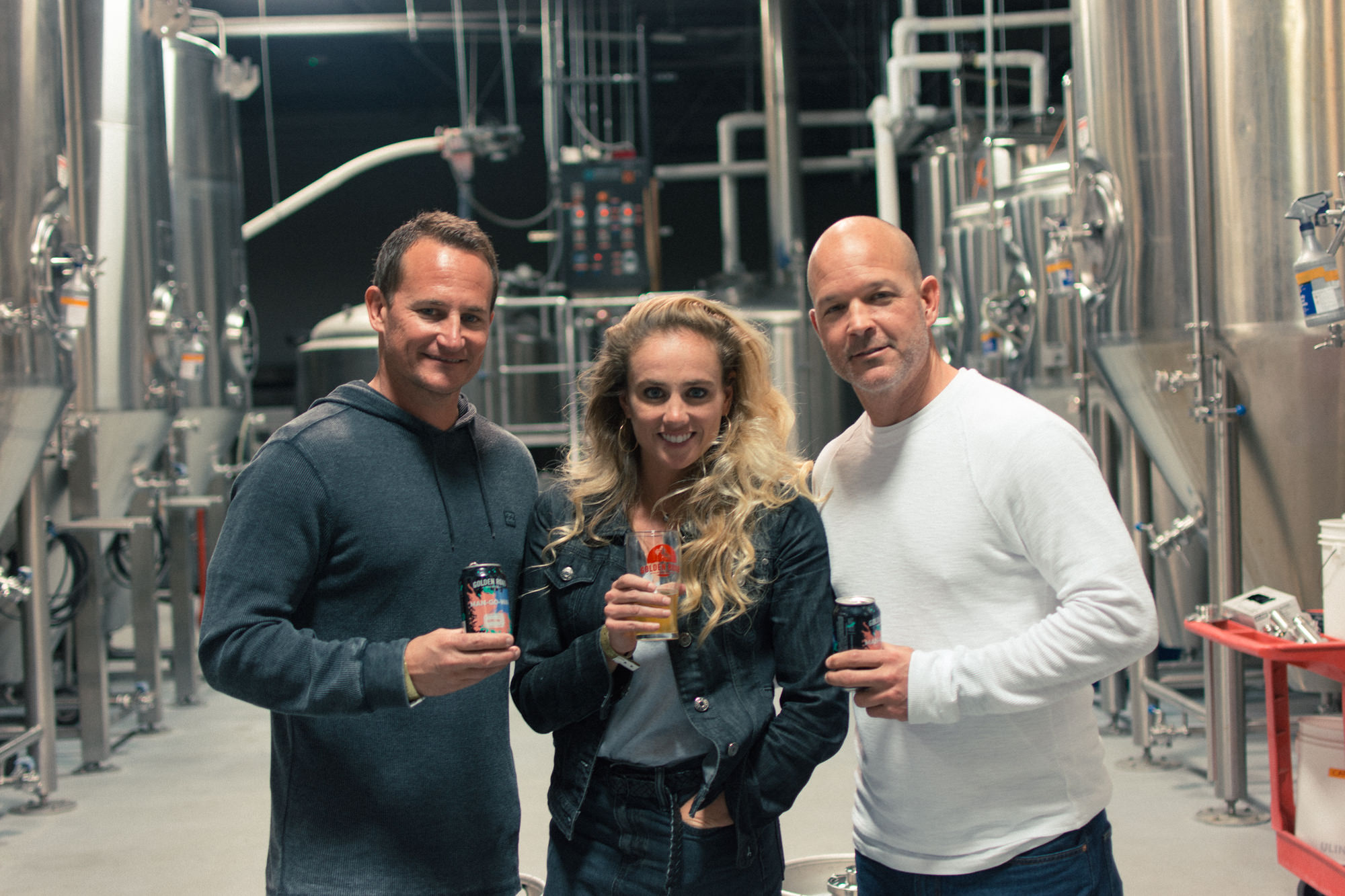 The winners of BEERLAND Season 2 are Jonathan Billings & Michael Finn from Sebastian, Florida. Watching the show, and hearing about the other beers you can imagine just how tough of a choice this was. But when tasting this brew, it was evident as to why it won. As I took my first sip, my eyes lit up, my mouth erupted, and I was briefly transported to the beach. Interestingly enough, each beer that Michael & Jonathan have brewed include a few teaspoons of ocean water. You cant taste it, obviously, but knowing it's part of the brewing process makes it a cool nod to where they're from. Man-Go-War, the name of this American Wheat Ale is made with mango, blueberry, and habanero. Notes of blueberry and mango dominate the nose, but I dare you to remember which one comes first to mind. As far as flavor— you get a nice balance of all three ingredients. On the back end you get a tiny bit of spice, and of course hints of wheat. Coming in at 5% ABV it's a really enjoyable beer. Something that you can pick up and drink a six pack of for sure. Crisp, clean, light, refreshing, and just an overall great beer by two awesome homebrewers.
WHERE TO FIND IT:
| | | | |
| --- | --- | --- | --- |
| AGC LIQUOR | 4323 W SUNSET BLVD | LOS ANGELES | 90029 |
| ANS LIQUOR | 1196 S LORENA ST | LOS ANGELES | 90023 |
| CALIFORNIA MARKET | 450 S WESTERN AVE | LOS ANGELES | 90020 |
| CARNICERIA 21 | 825 N VIRGIL AVE | LOS ANGELES | 90029 |
| CATALINA LIQUOR | 3130 W EIGHTH ST | LOS ANGELES | 90005 |
| CHEVRON | 3817 W THIRD ST | LOS ANGELES | 90020 |
| DAISYS MARKET | 3216 SUNSET BLVD | LOS ANGELES | 90026 |
| FRANKS LIQUOR | 5742 E BEVERLY BLVD | LOS ANGELES | 90022 |
| GRAND LIQUOR | 4669 MELROSE AVE | LOS ANGELES | 90029 |
| H & H LIQUOR MARKET | 1862 GLENDALE BLVD | LOS ANGELES | 90026 |
| HAPPYS LIQUOR | 405 S INDIANA ST | LOS ANGELES | 90063 |
| HAPPYS LIQUOR | 3192 VERDUGO RD | LOS ANGELES | 90065 |
| HILLHURST LIQUOR | 2060 N HILLHURST AVE | LOS ANGELES | 90027 |
| HOPES LIQUOR | 687 S HOOVER ST | LOS ANGELES | 90005 |
| J & T RAMIREZ MARKET | 736 S SOTO ST | LOS ANGELES | 90023 |
| JOHNNIES MARKET | 2017 N EASTERN AVE | LOS ANGELES | 90032 |
| JOHNS LIQUOR | 2428 S VERMONT AVE | LOS ANGELES | 90007 |
| JUBILEE LIQUOR | 4212 W 3RD ST | LOS ANGELES | 90020 |
| KINGS LIQUOR | 4253 CITY TERRACE DR | LOS ANGELES | 90063 |
| LADDS LIQUOR | 4217 W THIRD ST | LOS ANGELES | 90020 |
| PRODUCE FOR LESS MARKET | 5059 MELROSE AVE | LOS ANGELES | 90038 |
| RAMIREZ BEVERAGE MARKET | 2765 E OLYMPIC BLVD | LOS ANGELES | 90023 |
| SARAS MARKET | 3455 CITY TERRACE DR | LOS ANGELES | 90063 |
| SHELL | 4590 HUNTINGTON DR N | LOS ANGELES | 90032 |
| SHOW PLACE LIQUOR | 3401 VENICE BLVD | LOS ANGELES | 90019 |
| SILVER FOOD MARKET | 2717 W THIRD ST | LOS ANGELES | 90057 |
| SOTO LIQUOR | 1602 N SOTO ST | LOS ANGELES | 90033 |
| VALLEY FOOD LIQUOR STORE | 5474 E VALLEY BLVD | LOS ANGELES | 90032 |
| VIRGIL SQUARE MARKET | 721 N VIRGIL AVE | LOS ANGELES | 90029 |
| | | | |
| --- | --- | --- | --- |
| BEVMO! #132 | 3730 E FOOTHILL BLVD | PASADENA | 91107 |
| BEVMO! #51 | 885 S ARROYO PKWY | PASADENA | 91105 |
| MRS LIQUOR MART | 2044 E COLORADO BLVD | PASADENA | 91107 |
| | | | |
| --- | --- | --- | --- |
| BEVMO! #127 | 200 S BRAND BLVD | GLENDALE | 91204 |
| EL MAMBI MARKET | 328 E CHEVY CHASE DR C | GLENDALE | 91205 |
| ESQUIRE LIQUOR | 5300 SAN FERNANDO RD A | GLENDALE | 91203 |
| PALACE LIQUOR DEPOT | 2908 N VERDUGO RD | GLENDALE | 91208 |
| LONE HILL LIQUOR | 1828 E RTE 66 STE A | GLENDORA | 91740 |
Comments
comments
---