The story of Fourth Creek Foods Sweet Red Pepper Relish is as close to a quintessential summertime saga as you can get. Born on the Jersey Shore, it became a staple for the founder and his family to bring to backyard barbecues and potlucks all summer long. We'll take that long-standing popularity as the best testament to its bright, sweet crunch, which is why we're using it to top our very favorite beer bratwursts! This is the easiest way to feed a group of hungry mouths with ease and decadence—so light up that grill!
INGREDIENTS
1 12 oz. beer
1 large onion, diced
6 bratwurst
1/2 tsp. salt
6 long hot dog buns/mini baguettes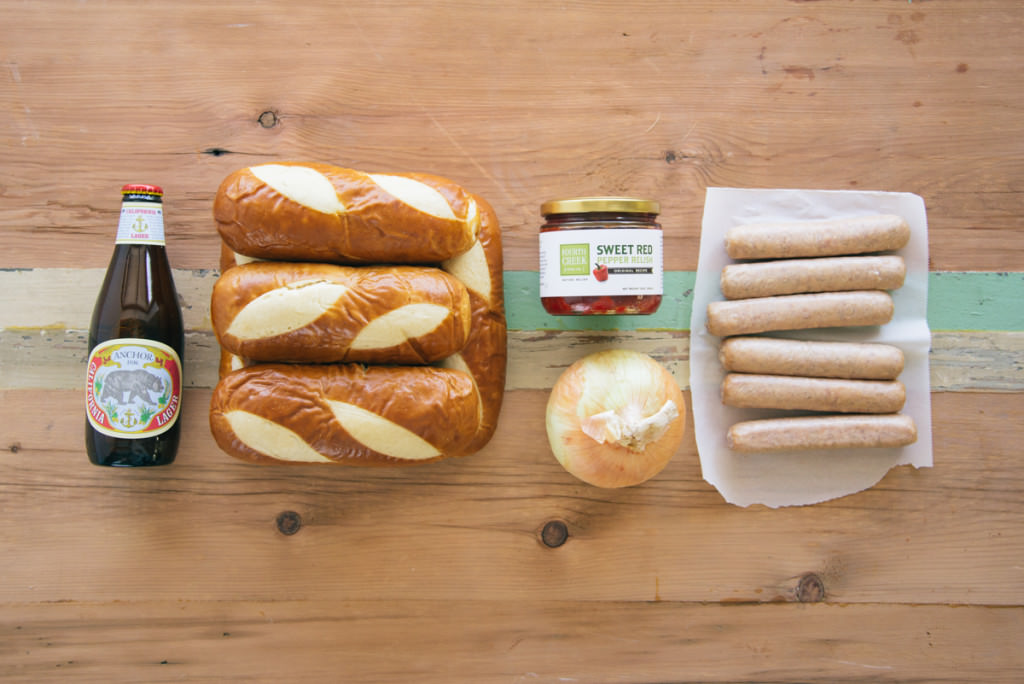 DIRECTIONS
Preheat the grill to medium-high. Once heated, lightly oil the grate.
In a large pot, combine beer and onions, and bring to a boil. Submerge the bratwurst into the mixture and add salt. Reduce heat to medium and cook 10 to 12 minutes.
Remove bratwurst from beer mixture and reduce heat to low to continue cooking the onions.
Transfer bratwurst to the grill, turning once, for 5 to 10 minutes. Serve with beer and onion mixture and Fourth Creek Foods Sweet Red Pepper Relish as a topping or side.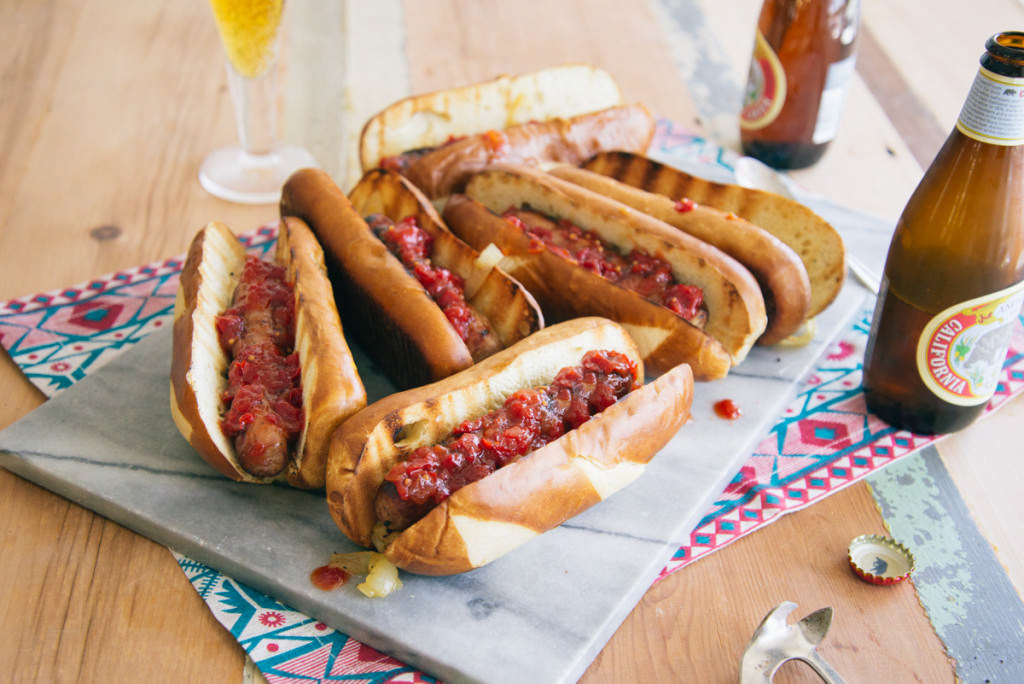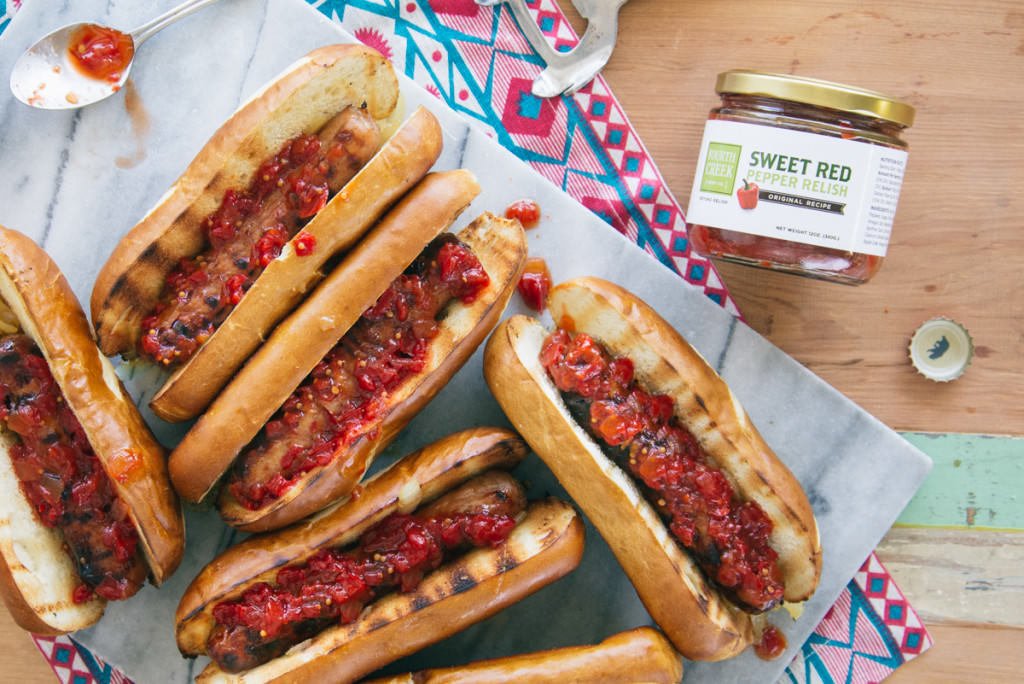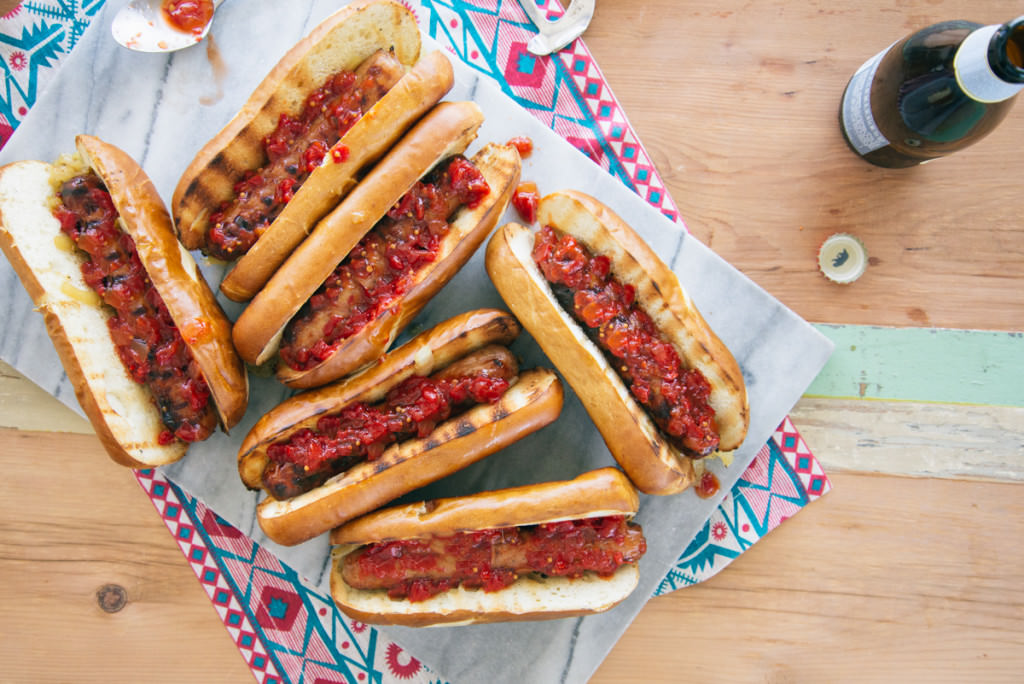 Comments
comments
---