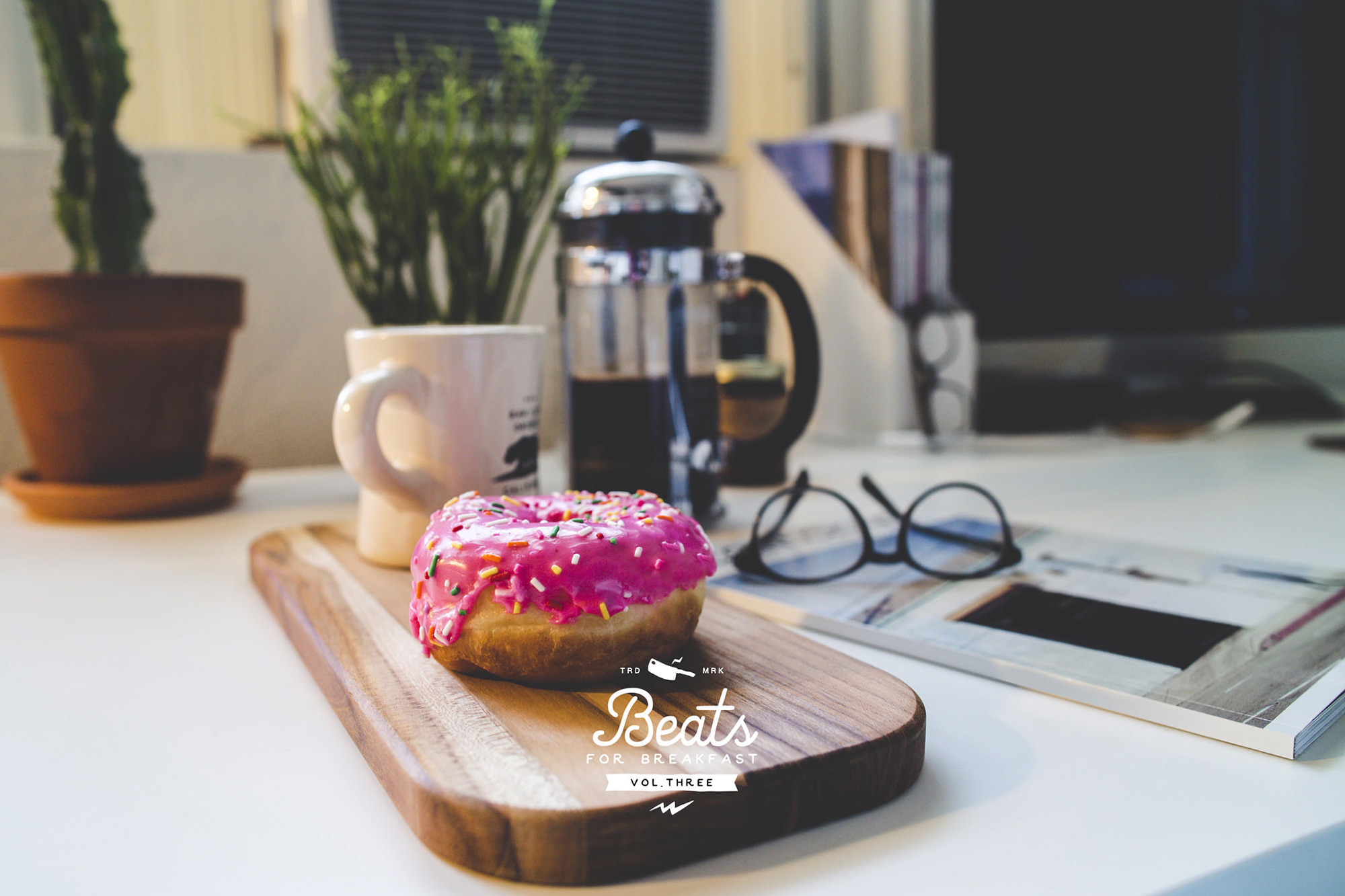 It's Labor Day which means Summer is almost over, but we still got the heat! Beats for Breakfast vol. 3 is out now. If you've been sleeping on our Beats for Breakfast installation, this one will definitely wake you up. Coming off her throw down at 143, we were excited to get the talented and upcoming dj CELINERRR to put a set together for us and it's definitely mesmerizing. Doesn't matter what situation you're in whether you're getting ready, having a party, or going to sleep – you can throw this on and feel the vibes. A mix of some old and new hits, you wouldn't know the difference because its all so perfectly put together.
HOW DID YOU GET INTO DJING AND WHEN DID YOU GET YOUR FIRST SET?
I grew up loving music because my dad would blast all kinds of music throughout the house and is a DJ himself. He used to spin at house parties in the Bay Area back in high school, but now he plays mostly debuts, weddings, and school dances as a side job. Growing up, I was always around helping him set up at his gigs, but I never took a real initiative to learn how to mix until I started attending Soulection shows. I remember the moment I decided to learn; the lineup that night included all the Soulection female DJs. It was crazy! I went home and started learning from my dad the very next day. I played my first party at my friend's 21st birthday party in January; my first real club gig was at Los Globos for 143 in June.
WHAT WAS IT LIKE PLAYING AT 143 AND HOW DID THAT COME ABOUT?
Siik, one of the co-founders of 143, passed along one of my soundcloud mixes to Sosupersam, who is also a co-founder of 143. She contacted me and asked if I would like to play at the next event, which was this past June. I will be forever grateful to them for giving me my first real gig! That night was so much fun. Highlight of my summer forsure. What's crazy is I only started going as a 143 party go-er in March, but to actually get to DJ there that night was unforgettable. 90% of the time I'm listening to '90s/'00s r&b, so it was cool to play all my favorite songs for a fun crowd and to see their reactions.
WHO DO YOU FOLLOW (MUSICALLY) AND WHO INSPIRES YOU?
Ahhh this is so hard 'cause I love all kinds of music… Hmmm, I've been following Soulection for a little over a year now. I love their movement and everything they're doing. It's crazy how much more exposure they've received in the past year! Super talented people. Sosupersam and Kronika are the two female DJs who inspire me most; I think it's 'cause every time I go to their shows, I love everyyyy single song they play. They just always seem to know what the crowd wants. Artist wise, I love Kehlani. Her lyrics are relatable, and she is just so real. R&b isn't dead! I also love rap, and a few favorites include J. Cole, Drake, Kendrick, and Kanye. Lately, I'm also really into Bryson Tiller, Elhae, and SPZRKT. Justin Bieber is always a fave. I don't care what anyone thinks. You can't deny his talent!
WHAT IS YOUR DREAM DJ GIG?
I would love to play at one of Drake's house parties or something. Nah, but realistically, it would be cool to play at the do-over or at a music festival. It would be fun to play somewhere in New York City too! I love that city.
YOU LIVE IN LA, WHAT ARE YOUR FAVORITE PLACES TO EAT?
• Fresh Corn Grill
• Tatsu Ramen
• Guisados
• Native Foods Cafe
• Lemonade
• Urth (lol I know, basic)
• Blu Jam Cafe
• Joan's On Third
WHAT'S ONE THING YOU WON'T GET TIRED OF EATING?
IS THERE A PLACE YOU HAVEN'T TRIED THAT YOU REALLY WANT TO TRY, BUT JUST HAVEN'T?
I always hear good things about Sugarfish, but I have yet to go!
YOU'RE ON DEATH ROW...WHAT'S YOUR LAST MEAL?
A churro and a cream cheese pretzel from Disneyland, taquitos from Olvera Street, mac 'n' cheese from CPK, the french toast from Blu Jam, and a cheese biscuit from Red Lobster. LOL go big or go home.
Comments
comments
---