THE BEATS PILL+ IS THE SOUND WE ALL NEED
If you're anything like me, you probably can't keep up with all these upgrades that hit the market everyday. I finally bought into upgrading my Beat Pill just recently, and I couldn't be happier. It's easy to sit back and ask yourself, why do I need a new Pill, if I already have one?. I asked myself that same question.
Previously, I owned a Beats Pill (RED) 2.0 and to be quite honest, I loved it. But when I would walk into a Best Buy or Target, I would always hear music blasting from the electronics section. Much to my surprise it was almost always the Beats Pill+ echoing through the store.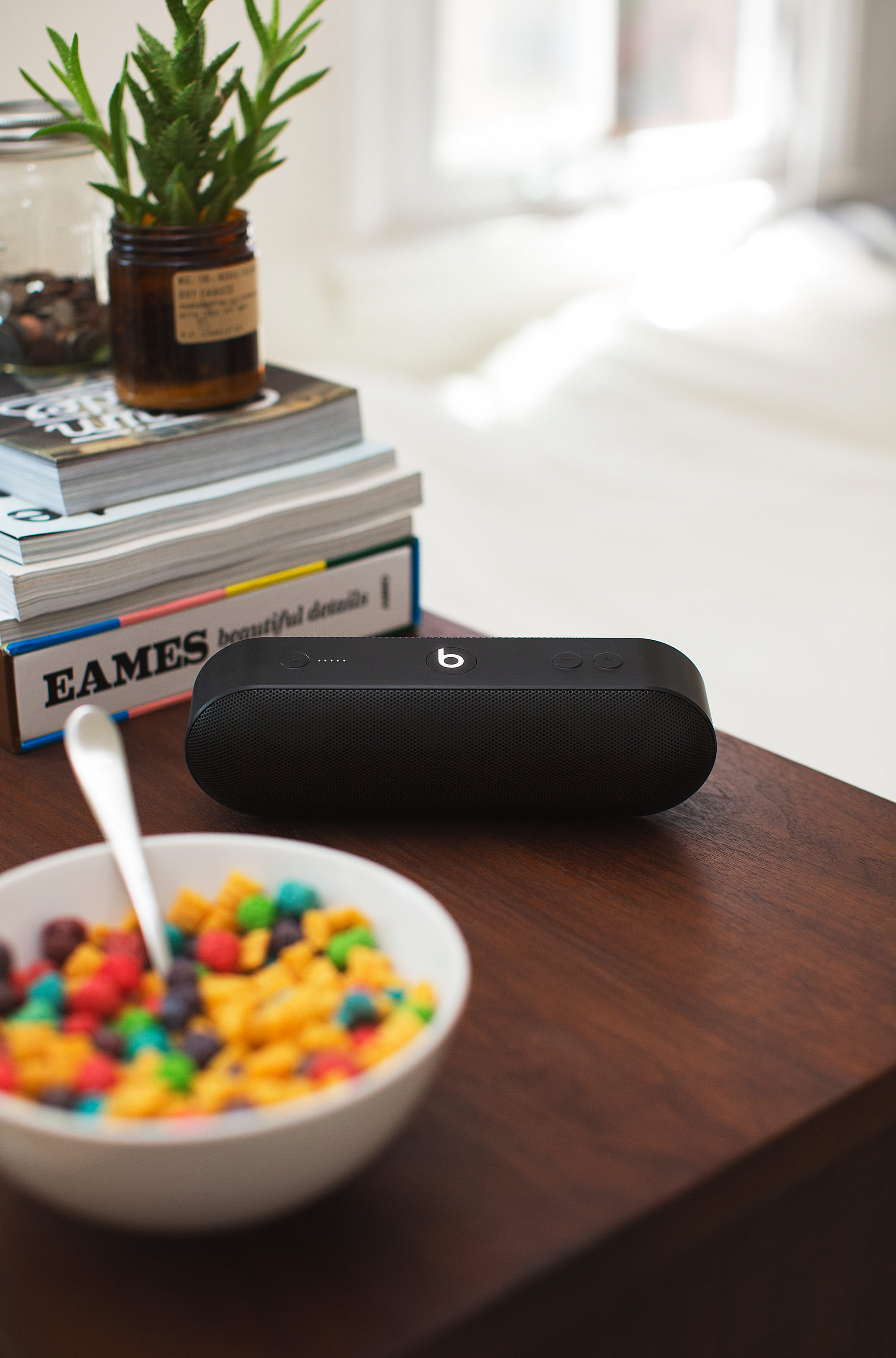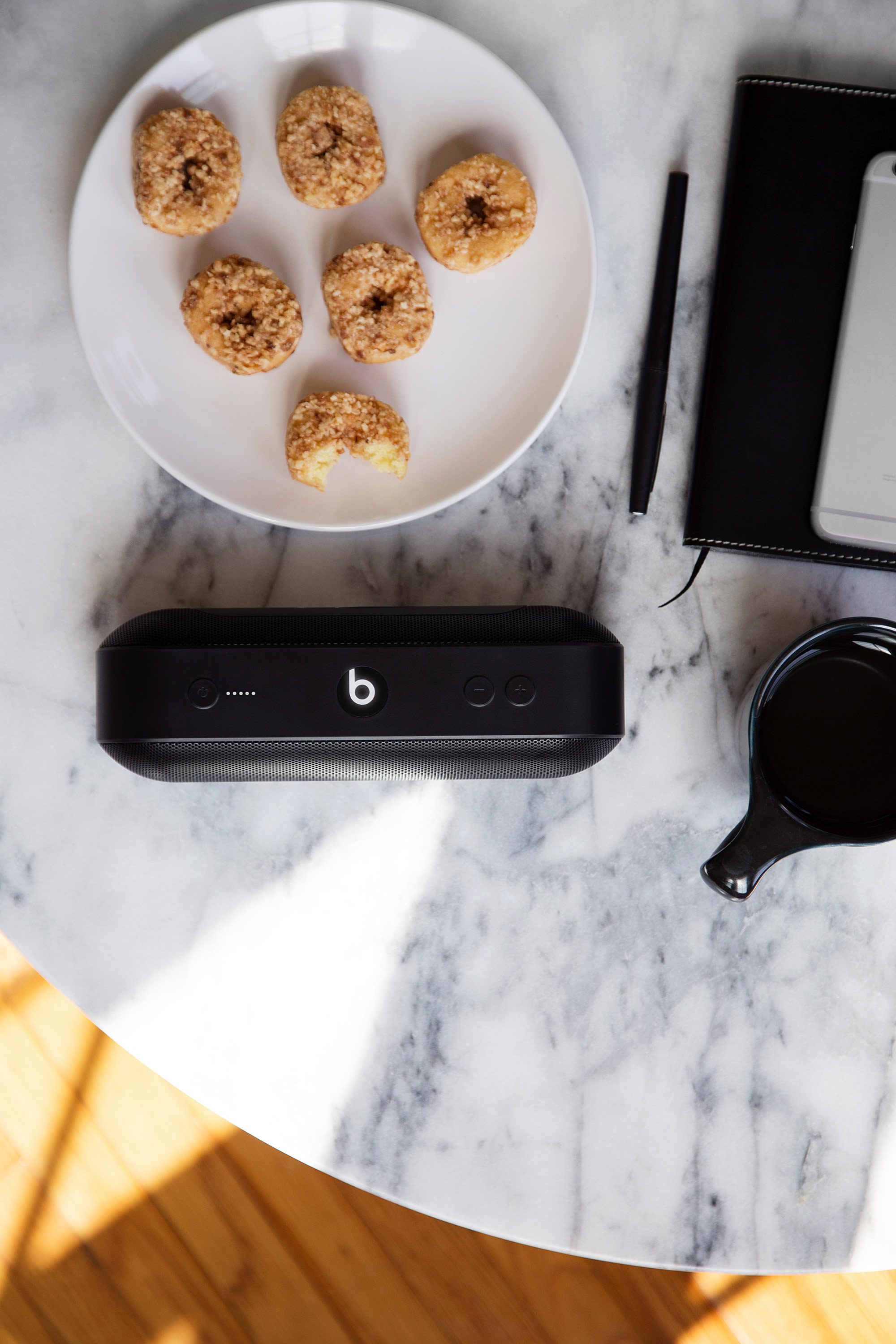 BIG THINGS COME IN SMALL PACKAGES
The Beats Pill+ is a monster in every sense, it look as good as it sounds. The design gives it a personality made for anyone who gets their hands on one. With a simple, intuitive interface it also for easy listening right out the box. The controls are simple — play, pause, skip, and phone control gestures all using the 'B' Beats logo button on top.
What I love about my Pill+ is that I can take it anywhere. Its reliable, stable, and powerful. On the very first day that I got my Pill, I took it over to the park, played a pickup game, and bumped some tunes. I take this thing everywhere. Just last week, I took it with me to Coachella. No matter where you go, music sounds better with the Beats Pill+.
Why does it sound so good though? Well, thanks to its stereo active two-way crossover system it creates an optimized sound field with dynamic range, allowing clarity across all genres. It also means that there are amplifiers built into the speakers which helps assign different frequencies to the right part of the speakers.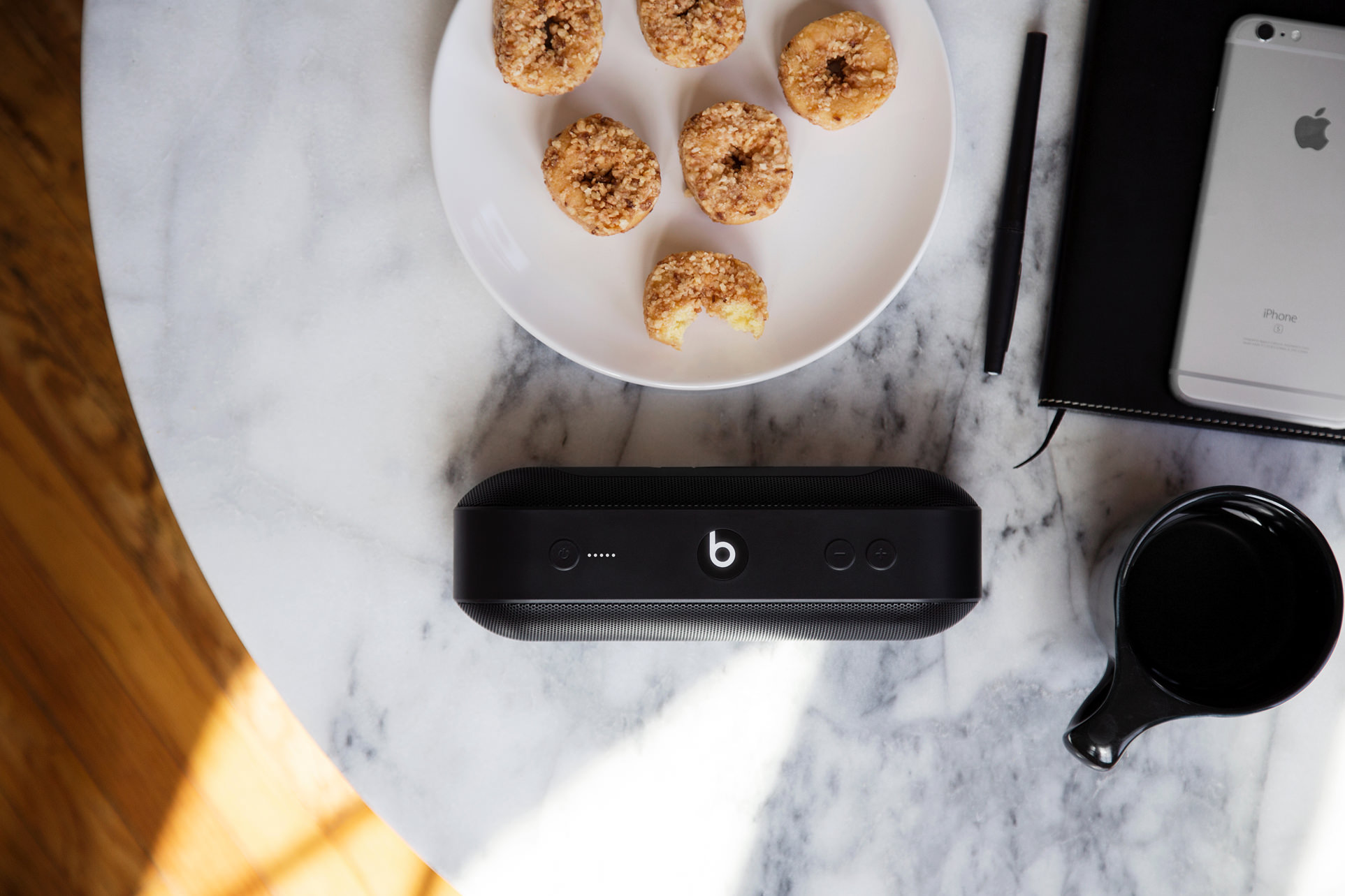 DAILY DOZEN.
Pair your Beat Pill+ with any bluetooth enabled device and you'll have yourself a party. With a 3 hour charge, your Beat Pill+ will give you 12 hours of battery life. It has an insanely good battery life that you wouldn't necessarily expect considering how prime it performs. It also allows for you to connect your iPhone or external music device for an extra charge. If that doesn't do it for you, I don't know what will.
Overall, I think the $249 price tag is a fair one. The uses for the Pill+ are endless, and to be quiet honest — you'll probably be using it more than you think. It's a game changer. Since its first adoption from Apple you can really see the improvements that you expect from Apple & Beats. From it's finely tuned design, impeccable sound, and overall quality it sets the bar for what a bluetooth speaker should be. Now all we need is a pair of Solo wireless Beats and we're set for life.
Comments
comments
---