If you go far enough down the PCH, eventually you'll find yourself in Hermosa Beach. And if you look close enough, you'll find a strip mall where you'll find Baran's 2239. Not that there's anything wrong with strip malls, but which can say — we have fine dining.
When you pull up, you'll probably find yourself asking – is this the right place? It's one of those, don't judge a book by its cover kind of things. To be quite honest though, I love the location. Yeah, it did throw me off a bit when I first saw it, but when you walk in it kind of throws you back. You really have to give credit to Jon & Jason Baran to have the guts to do what they did here.
"We really wanted to create an atmosphere to fill a missing niche. There was no place like this in Hermosa, especially on PCH (Pacific Coast Highway), we wanted to bring great food in a casual atmosphere with an eclectic wine and deep craft beer list. We wanted to create a place where people can enjoy each others company." says Jonathan Baran.
Everything from the inviting atmosphere and interior,  to the menu, and drink program make up what should be an outstanding future for Baran's — with direction from Executive Chef Tyler Gugliotta the menu at Baran's consist's on American cuisine, using French-techniques. And with an ever evolving menu, the options here at Baran's only get better with seasonal and locally sourced food straight from the Chefs family farm.
Equally as impressive as the food is the drink menu at Baran's — curated by Chef Tyler and both Baran brothers. It features a list of over 40 craft beers by the bottle and draft. You also have a choice of old world and new world wines that range from over 10 countries and features varietals from Italian Trebbiano to Washington Syrah.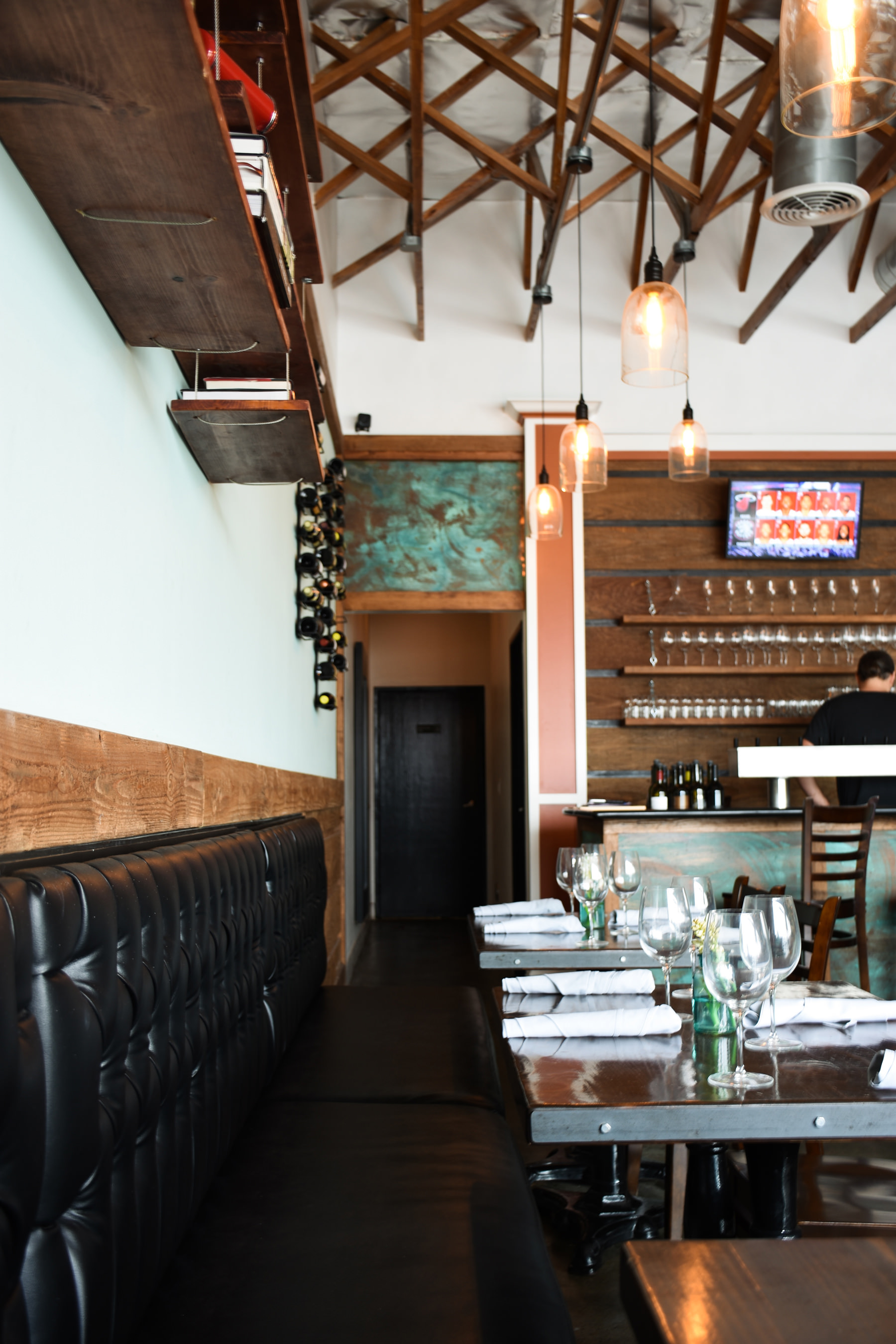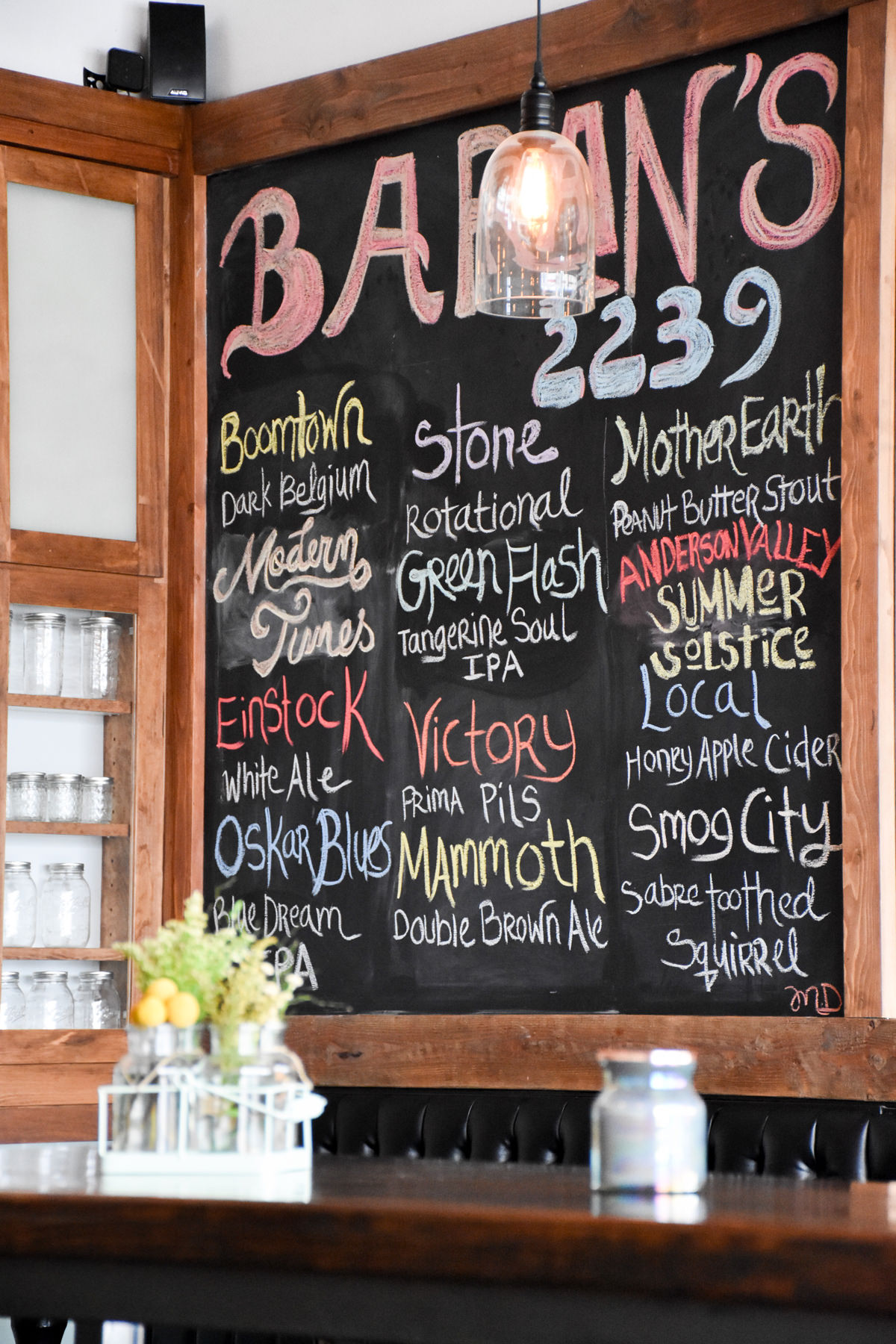 Our Baran's experience began with an order Green Flash Tangerine Soul IPA and a Mexican Coke — gotta keep the options open yaknow? We were then greeted with some House Focaccia made with parmesan and herbs, alongside some umami butter. I just have to say, this bread is insanely good. If you don't have bread this good to start your meal, then I don't know what to tell you. The Focaccia is made in house daily, and you'll wanna come back for more. The perfect rise, good moisture, some herbs and parmesan crust. Ok, I'll stop drooling.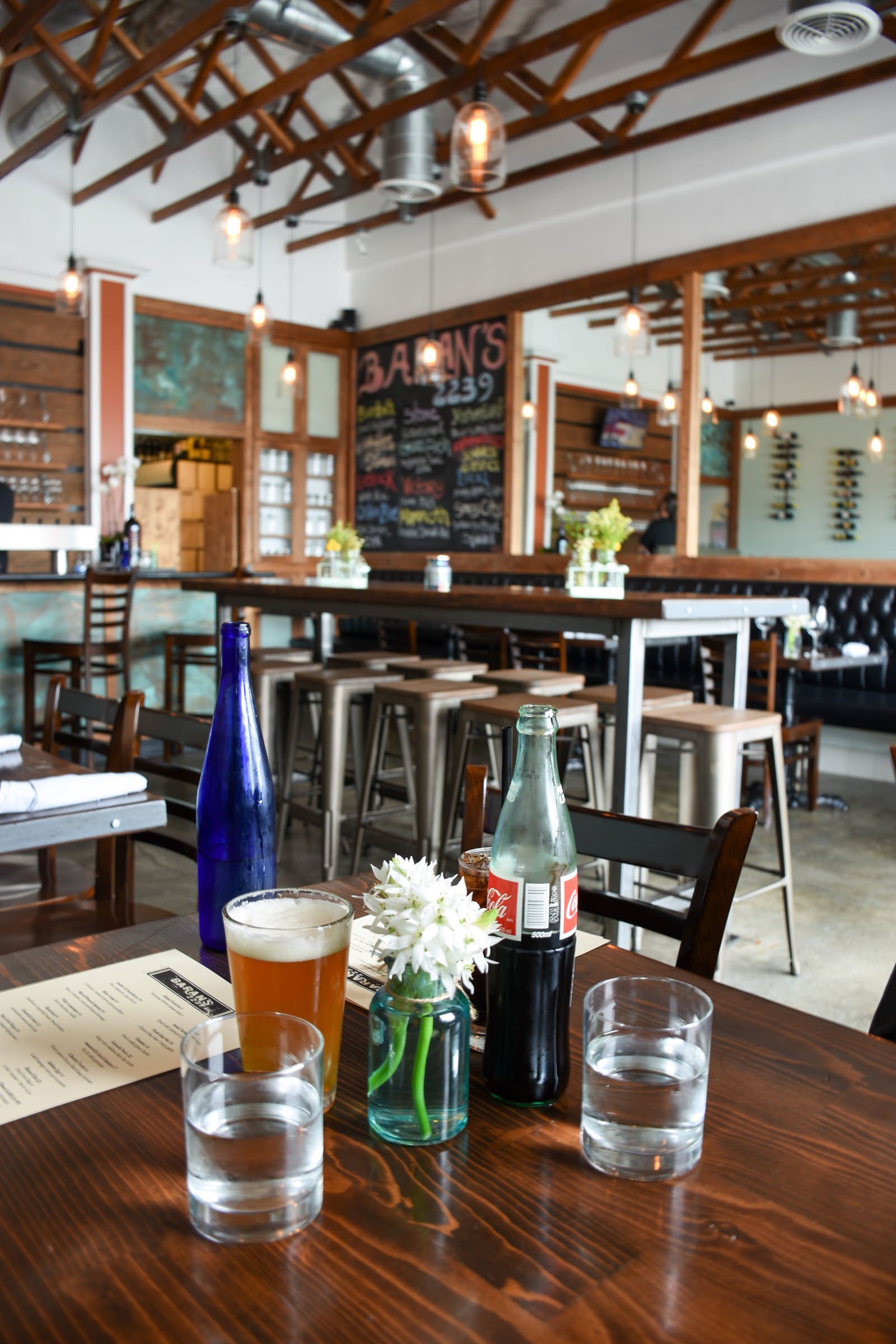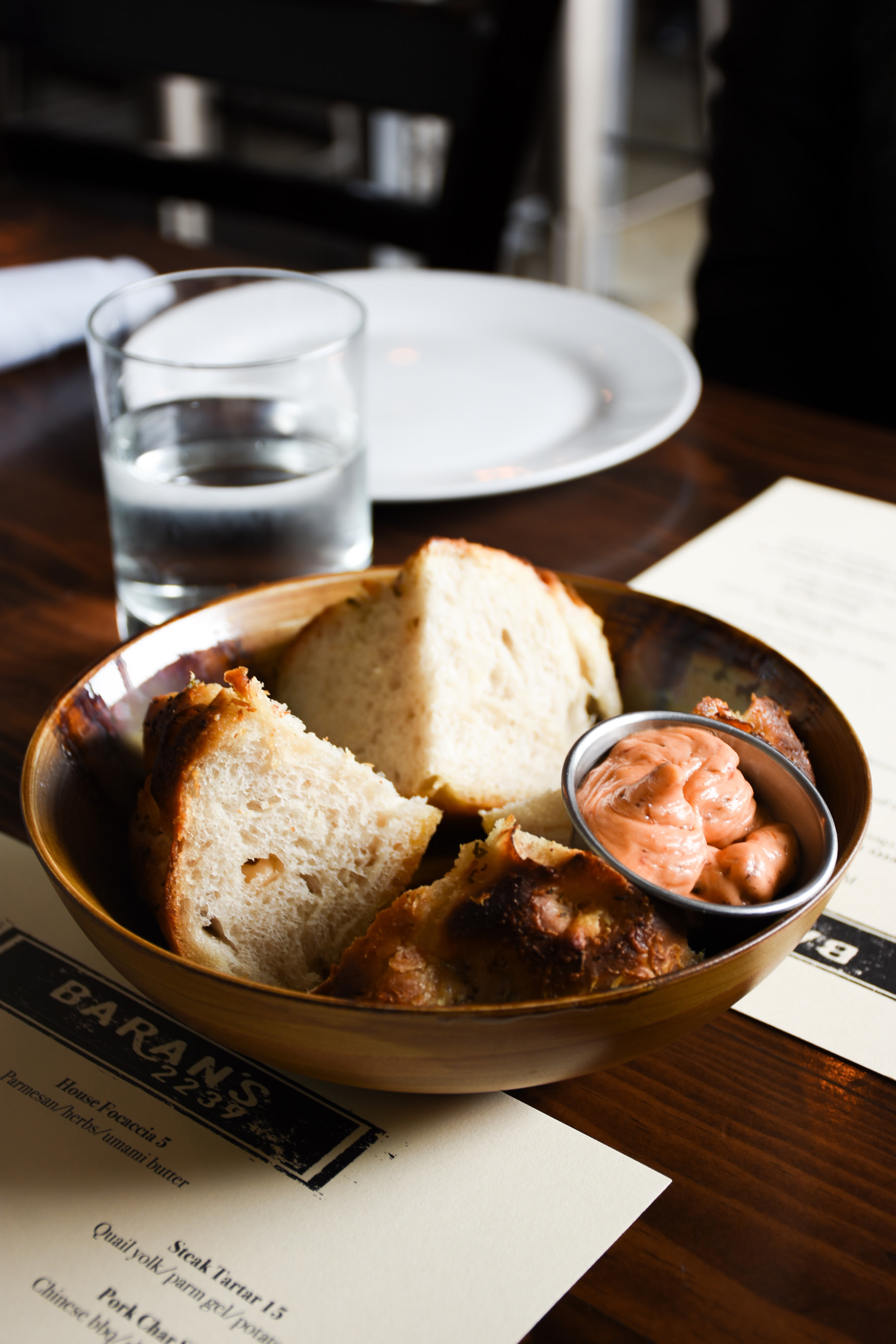 Our server then brought out the Endive & Strawberries dish — made up of English peas, almonds, and goat cheese. I have to say, I was surprised at how good this was. It was fresh, flavorful, and light. You'd think the goat cheese would over power it, but it was so well blended. The almonds added an extra crunch for texture, and the strawberries just toned the flavors so beautifully.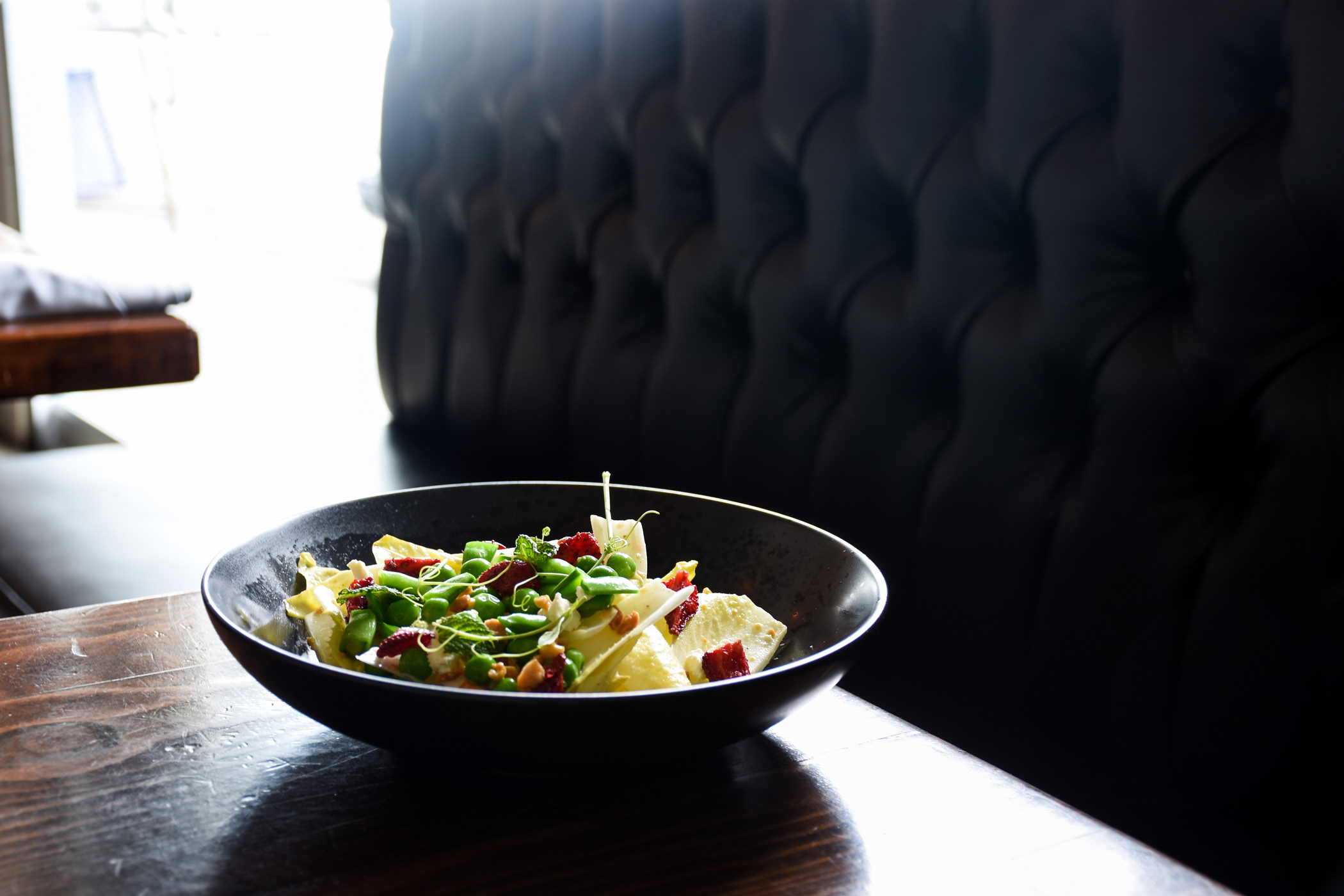 There were a lot of dishes that we had, where I could honestly say — this is my favorite, and this was one of them. The Duck confit poutine with gravy and kurds was just incredible. Usually you get a thick gravy that just drenches your appetite, but here it had a good consistency throughout which matched with how the duck was cooked. The dish doesn't hold anything back, with duck in every bite, and gooey cheese all through out — it's a fitting dish for anyone with a big appetite.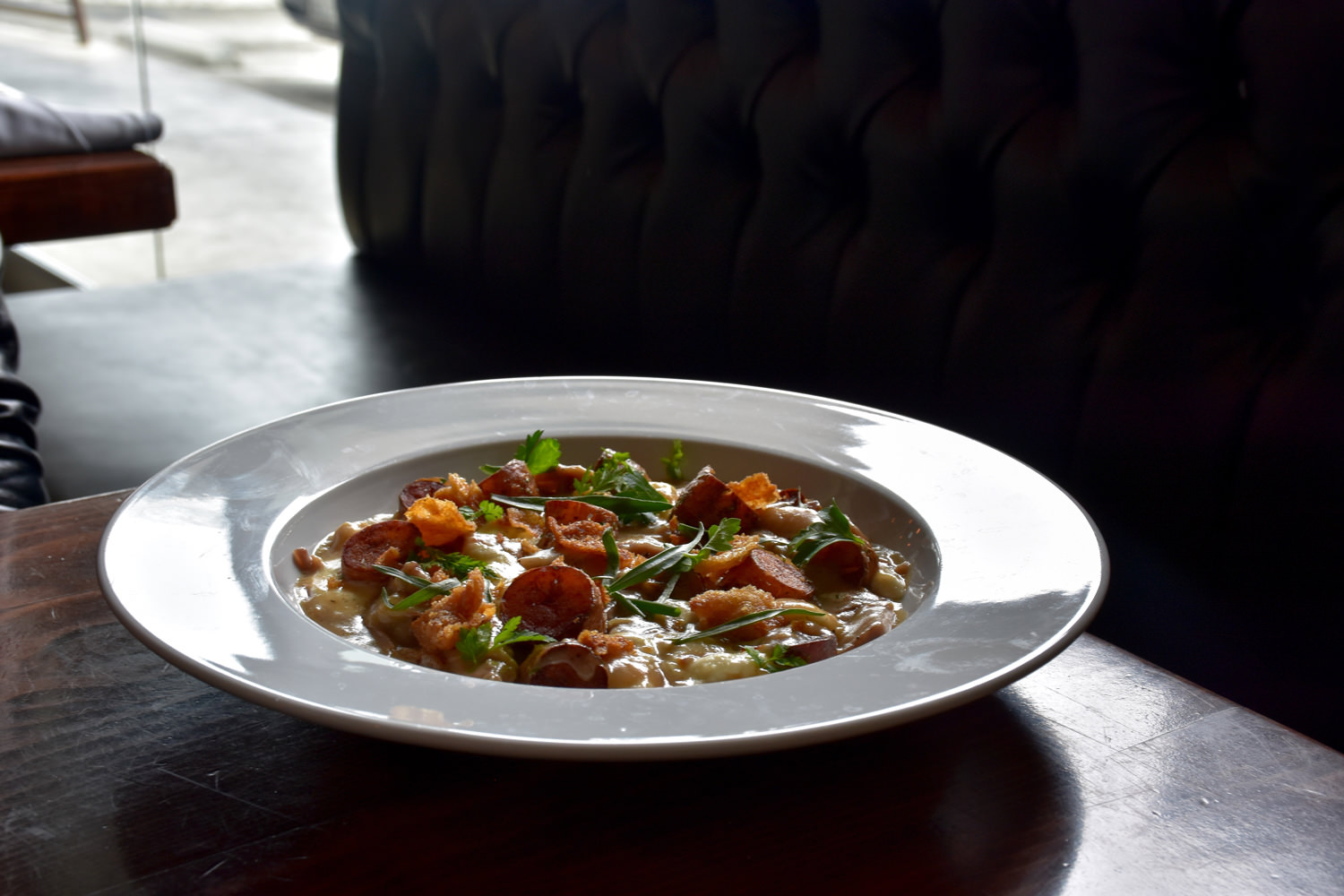 If there was any dish that best fit Barran's location it would (obviously) be the Gnocchi Nero. All the wavy beach vibes set tone in this one — with King crab, calabria chili, and fine herbs. How many times can you say delicious without sounding like a broken record? I remember the waiters asking how the food was, and I couldn't emphasize enough how good everything was.
Dishes here at Baran's are so well thought out and made to perfection, that this next dish was…what else, perfect. Now up until this point, I was excited to see an Indian Egg unravel itself. I though, ok is this a Scottish Egg? Turns out it was a hundred times better than that — lamb sausage, curry jus, and a cucumber salad. If there was one dish I could have over and over again, it would be this Indian Egg. The perfectly crisp outside, tender and spicy on the inside, I mean wow it was an experience all on its own.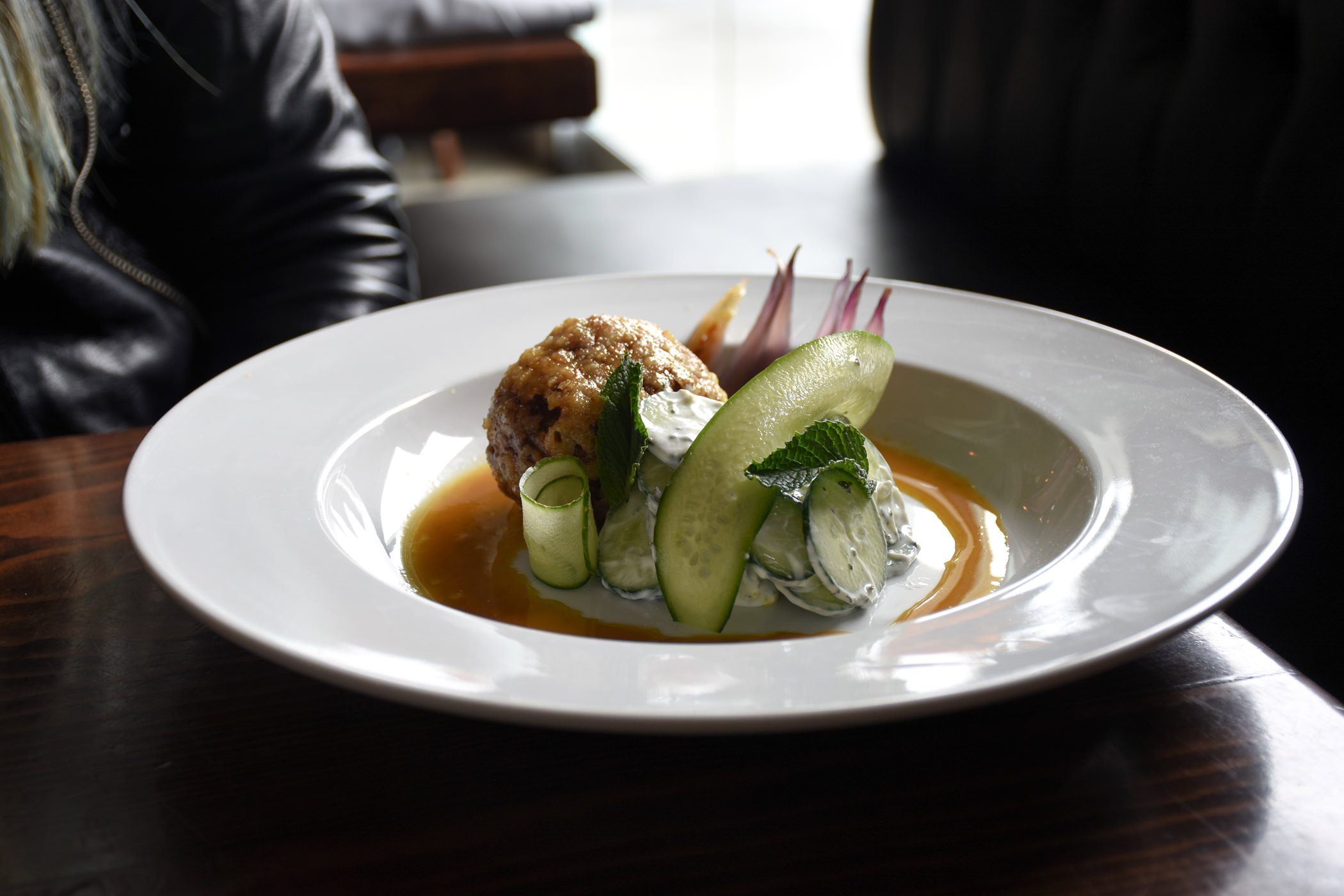 Last but not least, we entered the dessert round. Ok, maybe I was playing this whole thing like an episode of Chopped because chef Tyler is just that damn good. He himself brought us out the Thai Ice tea Semifreddo and explained the process. Easily a dessert you won't feel ashamed of eating in two bites, given how light it felt. Every bite was a sweet and savory one that I was hoping would last forever. Attention to detail is evident in this dish, one that you can't take anything away from. It was a fitting end to what was an extraordinary culinary experience. One that I would recommend anyone, literally anyone to excursion on and trust the vision of chef Tyler Gugliotta and Baran brothers.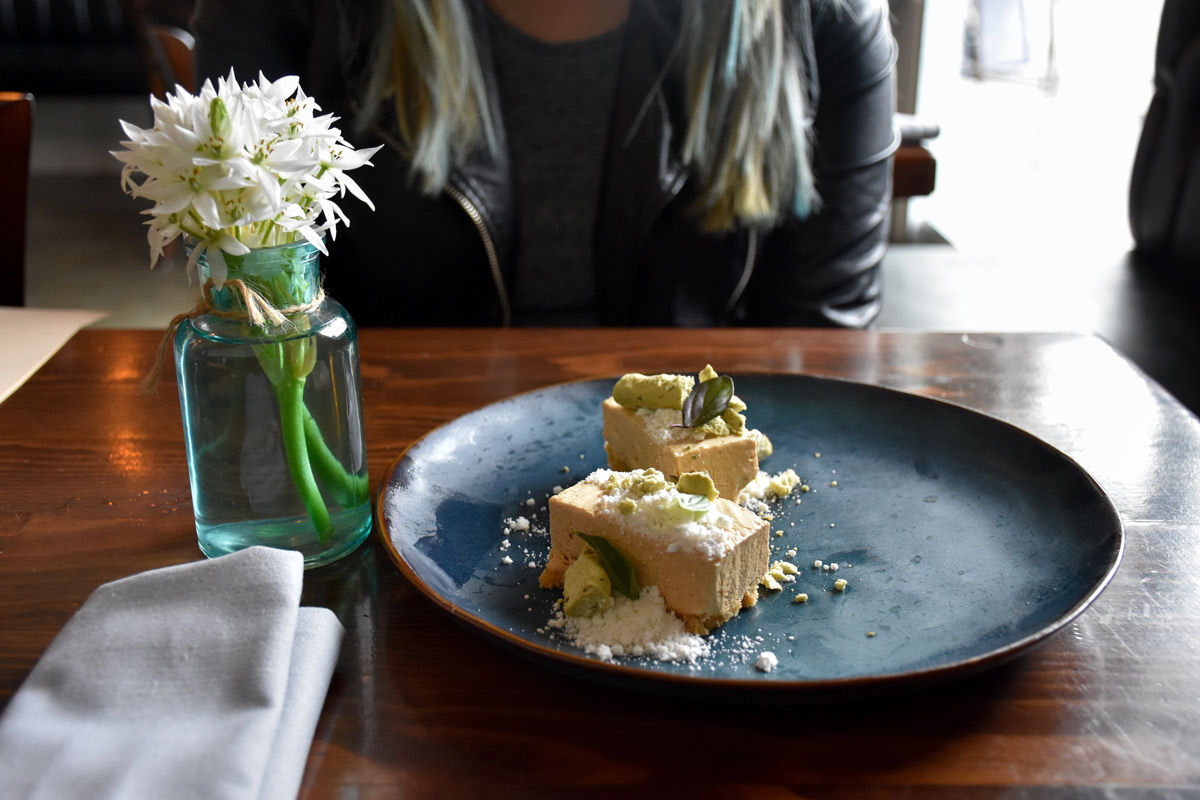 Comments
comments
---