During the Holidays theres no limit to the sweets. You can be eating 'healthy' all you want, but its hard for anyone to stay away from baked goods. You got pumpkin pie for Thanksgiving, and you have gingerbread cookies for Christmas. All of which can get a bit outplayed — so heres something you can give to the kids without the need to worry about a sugar rush. Nice and gooey on the inside, sweet and crunch on the outside. The perfect mix of texture, and tastiness. Even a little healthiness. Ok I'm done rapping, enjoy.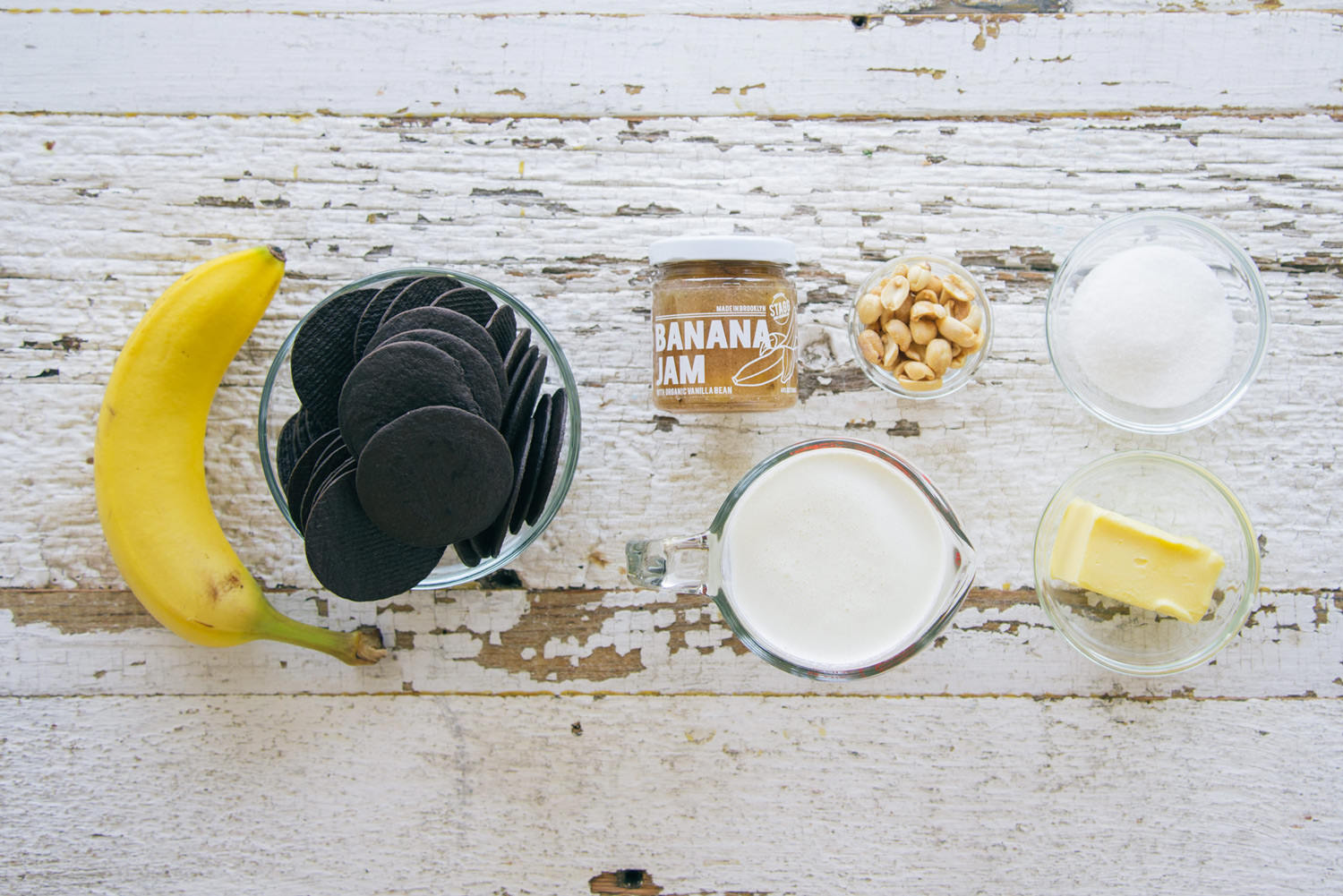 INGREDIENTS
• 30 chocolate wafer cookies (set aside 3 to crumble for topping)
• 4 Tbsp. butter, melted
• 3/4 cup heavy cream
• 1 Tbsp. + 2 tsp. sugar
• 2 Tbsp. STAGG Jam & Marmalade Banana Jam
• 1 banana, sliced
• 1 Tbsp. chopped peanuts
INSTRUCTIONS
1. Preheat oven to 350°F.
2. Place chocolate wafers in food processor and pulse until they're broken into smaller pieces. Then stream in melted butter and process until crumbs are fine.
3. Evenly distribute the crumb mixture into 8 muffin tin molds. Using the back of a shot glass or your fingers, firmly and evenly press the mixture into the bottom and up the sides. Bake for 5 to 6 minutes, then allow to cool completely before filling.
4. In the meantime, beat heavy cream and sugar until stiff peaks are formed. Gently fold in the STAGG Jam & Marmalade Banana Jam until fully incorporated.
5. Spoon or pipe the whipped cream mixture into the chocolate wafer crusts. Top with a banana slice, crushed wafer cookie, and chopped peanuts.
Comments
comments
---