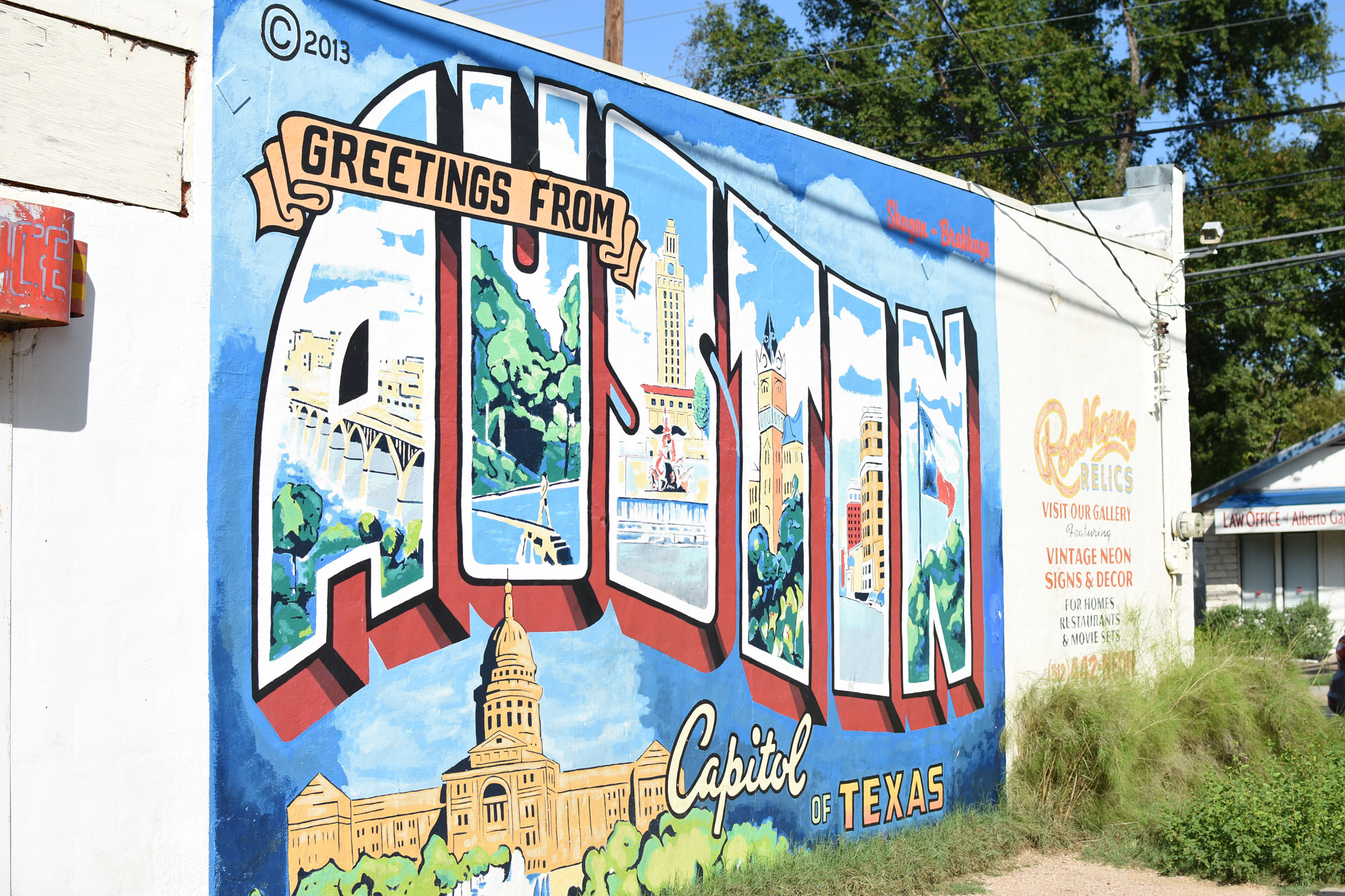 Traveling as a first-timer can be hard. So much to search, reservations to make, and then having  a budget. But can be pretty easy and it just takes action rather than talk. If you're anything like myself — you've probably done some traveling here and there. I've been to some major cities before, but haven't made it a priority to visit more. I think everyone finds the right time before they actually start traveling. So rather than saying, "I wanna go here" — make the effort to actually go there. Getting your first trip out of the way is key to traveling often. You'll find yourself itching to go see something new or eat some where you've seen online.
One place I've always wanted to go, but have never been to was Texas. It's such a huge state, with so many different cities to visit and things to do. A lot of different things drew me towards Austin, but one main reason was Austin City Limits (ACL). Other reasons were the food that people rave about, the music scene, urbanism, and just the overall message that Austin promotes: Keep Austin Weird. A slogan that you've probably heard before (Portland) and originated in Austin. If that's not enough to draw you to visit Austin, than it's not for you. You definitely find a lot of weird stuff walking around, but its a creative kind of weird. Not to mention there's bats. That's just weird, right?
With so many beautiful boutique hotels, barbecue, bars, and brews theres so much to love about the city. Especially if you come from a city like Los Angeles. You get a little bit of everything mixed into one with a pinch of Southern Comfort. Everyone is so kind and helpful, they make you feel at home. And thats what it feels like in Texas if you come from LA. A little bit of Hollywood, a little bit of country, and a whole lot of fun. Nightlife is comparable to that of Los Angeles. And the food is off the charts. So if I've convinced you up until this point, just stop reading and book a flight. Just kidding, keep reading…then book your flight.
PLAN
—
To book my trip to Austin, I started where everyone else does — a booking website. I began my search on Kayak.com because they allow you to compare prices with other booking sites. But eventually, I booked my stay using Orbitz.com. It seemed a little less confusing, and their app made it seamless to use even after closing my searches. It's all preference though, just find what site works for you. As long as you're getting the cheapest price(s). This process is probably the most stressful if you have a tight budget and check from site to site. But give yourself time to find the right price on a flight + room and always try to book way ahead, if possible.
I booked my flight (departing) from LAX at 7am, with the time change in mind (2 hours ahead). I wanted to land as early as possible to make the most out of my day. I landed at Austin airport at Noon, and was eager to get out and explore the city. From the Austin airport (AUS) a ride share will cost you about $20 as far as downtown. I used Uber, but there are local ride shares like Ride Austin or of course Lyft. If you don't wanna rely on ride share apps, options like Turo would be great alternatives. I used Uber to get everywhere in Austin, but if you're staying in Downtown you can always you the public transportation which is very easy to use. Walking around Downtown will also get you to a lot of lively places. Try being as spontaneous as possible in Austin, it's definitely a city you wanna explore with curiosity.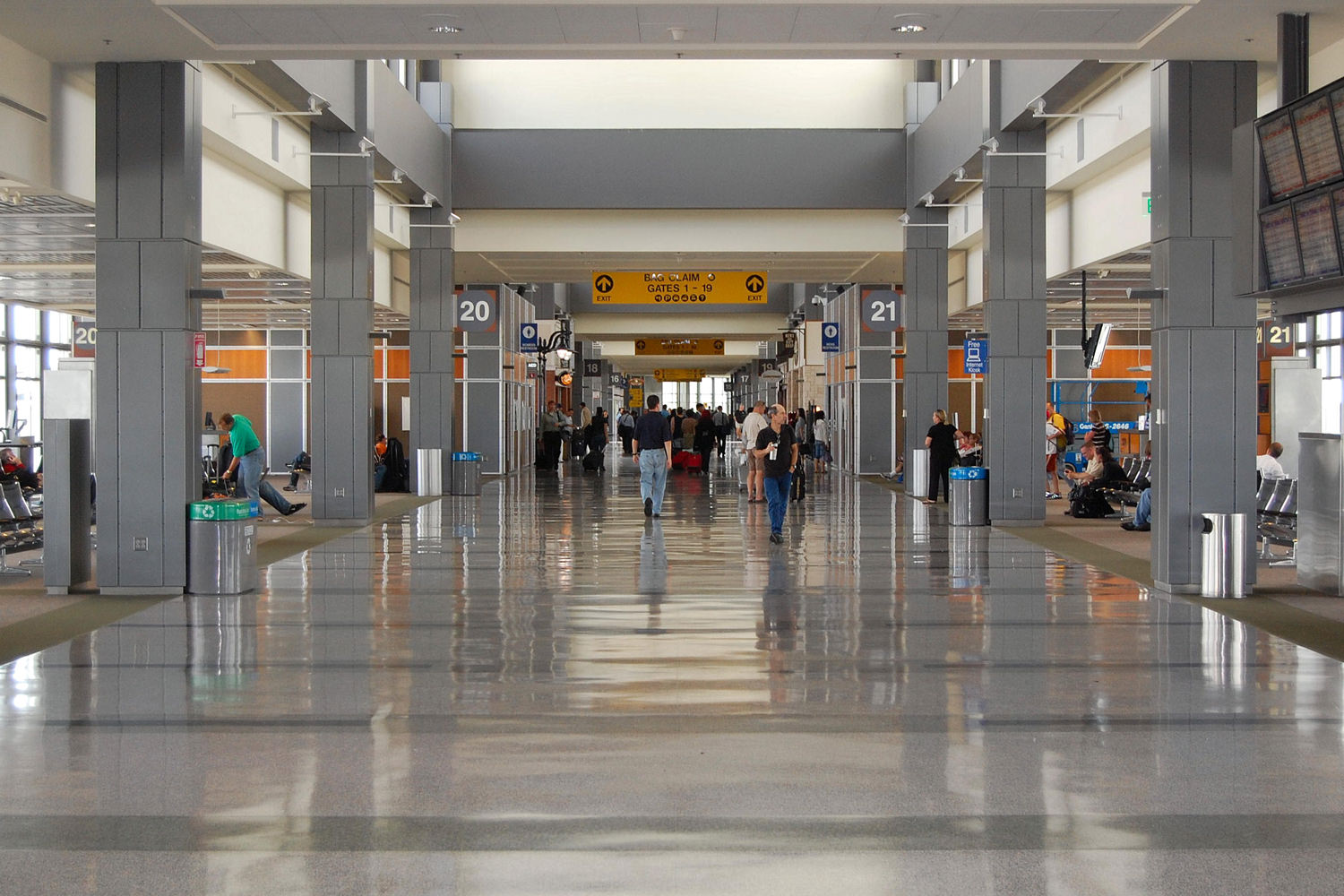 PACK
—
Packing can be just as hectic as planning the trip itself. Preparing outfits, gathering essentials, taking toiletries, and then fitting them all in your luggage. One thing a frequent traveler will tell you repeatedly is to pack light. Finding the right luggage is key to doing this. For this trip, I picked up the NoviConnected Smart Luggage which I'll get to in a minute. I stuck with some of my Incase products for this trip mainly cause they're so lightweight and extremely diverse. I took this camera side bag as my personal bag on the flight. Then used it throughout my trip when I was out exploring. The most essential item I took was my AppleWatch. This device can do almost anything your phone can. But faster, easier, and efficiently. I use it to check into my keyless rooms (via SPG App), order an Uber, or even for walking directions.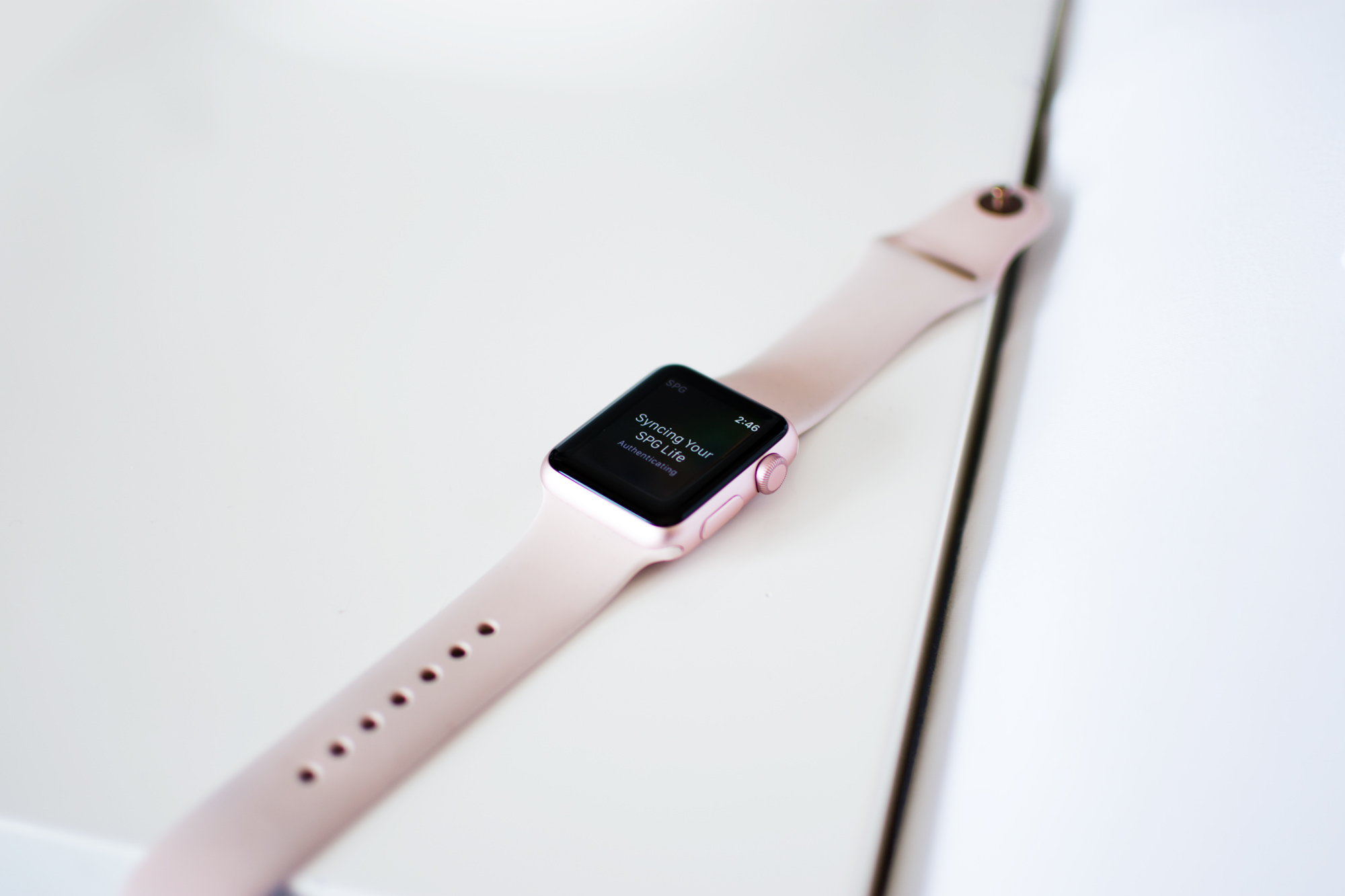 WATCH
The Apple Watch is an essential product that almost anyone can and should use. If you have an iPhone buying an Apple Watch just makes your experience that much better. With various band options, and seemingly endless apps — it expands your eco-system. What's cool is that you can have your phone in your purse or backpack and seamlessly use your watch to do whatever you need. When I landed in Texas, I used my watch to order an Uber as I picked up my luggage from baggage claim. A situation that can be hectic, right? Once I got to my hotel, I checked-in and unlocked my room using the SPG App on my watch. Mind you, it only works for SPG Hotels with Keyless entry. These little things are aways key to next level experiences.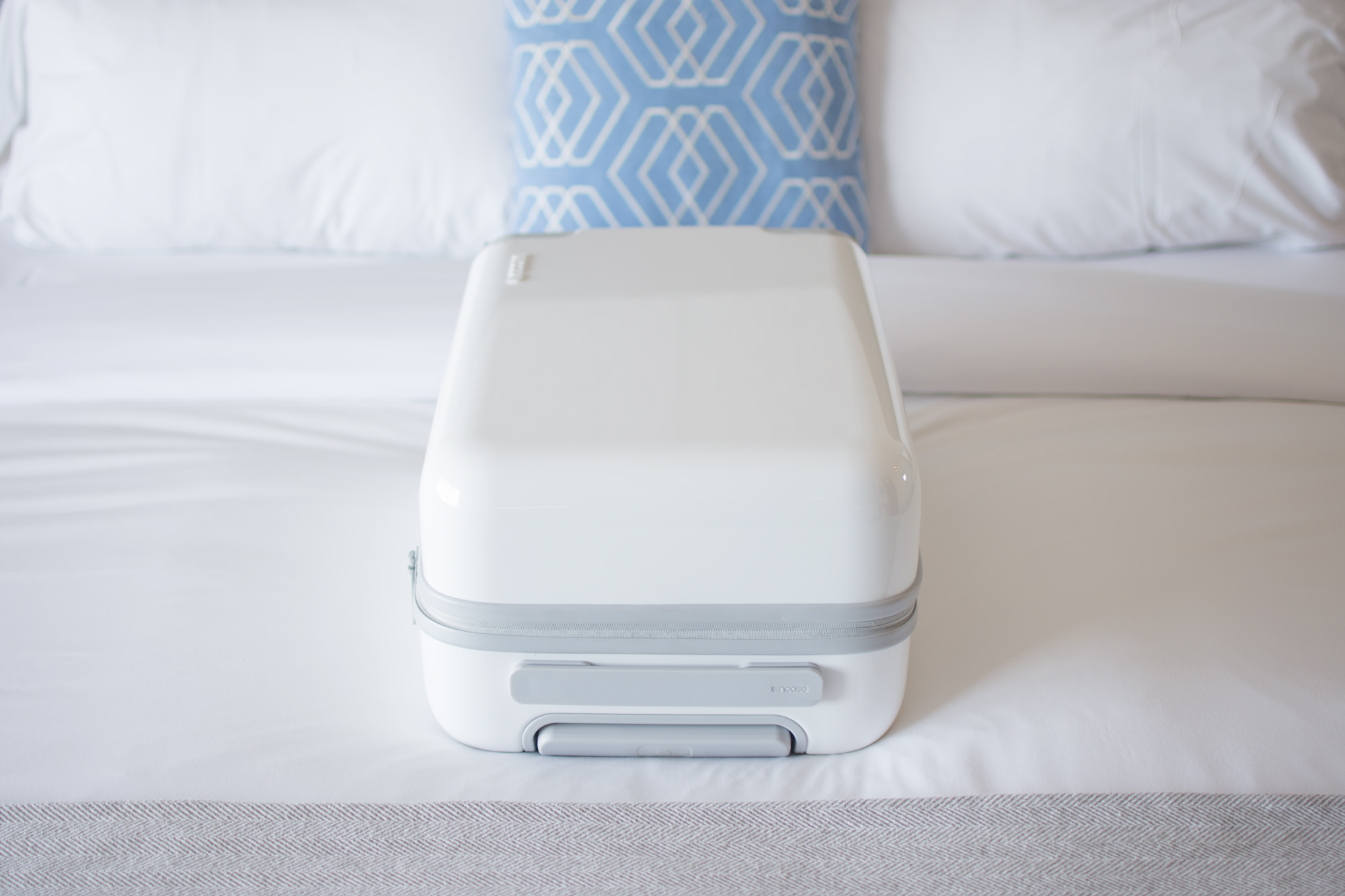 NOVICONNECTED SMART LUGGAGE
Prior to my trip, I was looking for new luggage to add to my collection. And while options are endless, I came across the Incase NoviConnected Smart Luggage. It's a smart, durable, carry-on that fits perfectly for any traveler. The case comes with a 10050mAh battery bank that is capable of charging both USB & USB-C devices simultaneously. So if you're stuck at the airport with a low battery, or driving to your hotel and your phone is a bout to die — your luggage got your back. Inside theres plenty of space to organize all your items including mesh pockets and dividers. Aside from looking sleek and compact, it really does work well. It gets the job done as good as any carry-on luggage possibly could. It also comes with a TSA-approved lock. And to take security measures even further it connects to an app which tracks your luggage.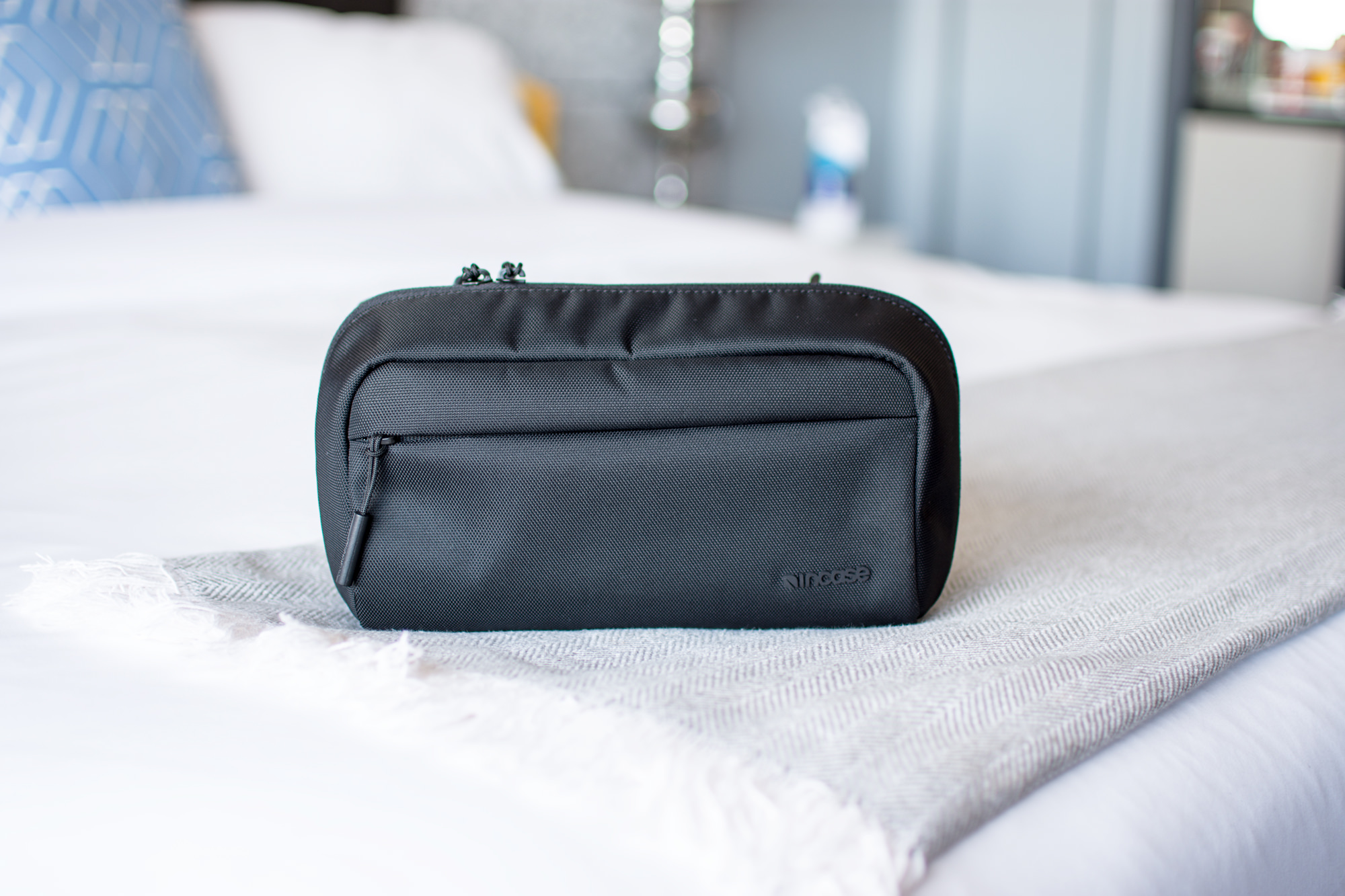 INCASE CAMERA SIDE BAG
Incase arguably makes some of the best gear backpacks including some for cameras. So while searching their site I found this camera side bag and copped it for the trip. I wasn't looking for something too big like a backpack so when I saw this bag I knew it was the one. At first I used it as a 'personal bag' cause I didn't wanna take a backpack on my trip. Travel light, amirite? So I put all my essentials in this bag, and put my camera in my luggage. And while this serves as a camera bag, you can definitely use it for other things and carry it like a sling bag. When I did use it for my camera, it definitely held up well. It fit my DSLR, lens, disposable camera, and some other accessories. Its perfect if you're traveling with a camera, but don't wanna take too much. It limits you to what you really need and nothing more. Again, packing light.
STAY
—
W AUSTIN
Landing in a new city is not always the safest feeling. You don't know what's around you, everything looks weird, and you wanna go back home. Ok not really, but something like that. The trip from Austin Airport to the W Austin was weird to say the least. When you don't know your surrounding I guess that feeling is natural. But once we arrived at the W Austin, they were very kind and welcoming. As most hotels are. But with notice of our arrival and our first time in Austin, they made our stay a little more hospitable. Beer + nuts welcomed me in my room (not sure how they knew those we my two favorite things ever) but it was a beautiful gesture. I stayed in the 'Spectacular Room' which is a great description of what it was. The room was furnished with everything you would need. An iPod dock, nice flat screen tv, lounge couch, mini bar, and a king sized bed.
The W Austin is in my opinion a perfect destination for any type of traveler. If you want a place to party at and stay close, or stay in — the W Austin accommodates it all. You can go out and explore Downtown Austin (all walking distance) or you can stay in and have a great time at the hotel. Dance at one of their DJ parties, have some drinks at the wet bar, or jam out in their record room. There's also a 'secret bar' which opens at 4:30pm every evening. I'd say it's worth checking out if you wanna explore the hotel. So if you plan to visit Austin, wanna be central to everything, or just wanna have a nice (romantic) getaway I'd recommend booking a stay here.
EAT
—
Before going to Austin I knew it was a huge food city. Another contributing factor to this visit. Of course Texas is known for their BBQ, but I wanted to go beyond that. Food trucks on food trucks, tacos, burgers, amazing dishes, and of course queso. Everything that I ate on my trip was so fresh, and tasty. Prior to my trip, I did some research on what places I wanted to eat at. And almost naturally visitors are gonna look for places around Downtown. So while I took the eateries in Downtown into consideration I also found a ton of great places in surrounding neighborhoods. Some of the more popular neighborhoods I ate at were — Bouldin, Travis Heights, South Congress, and East Austin.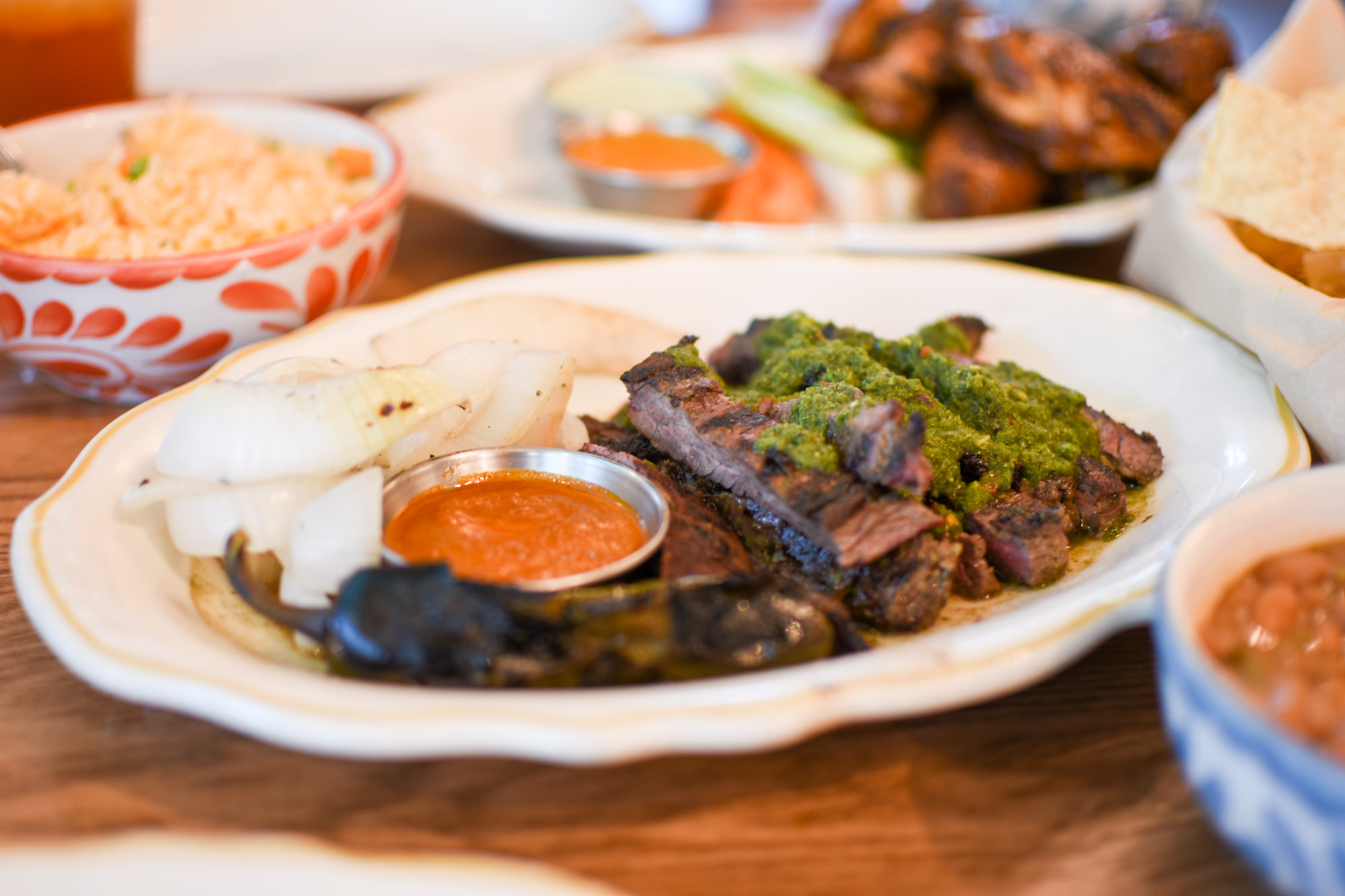 FRESA'S
The first meals I had in Austin was at Fresa's (South First). They have two locations in Austin and one is to-go only. Fresa's offers an awesome dine in experience with a ton of space indoor and out. They have a full bar and to-go window in case you wanna take your food back to your Hotel/Airbnb. Lunch and Dinner is served daily here from 11am-10pm. I ordered the #3 Chimichurri Skirt Steak, classic guac and chips, wood-grilled wings, and a michelada. Seems like a lot, but I shared this. To say that I was impressed by my first meal in Austin would be an understatement. It was an exciting feeling to have the bar set for our next meals. You hear a lot about how great Texas food is and to experience it for yourself is truly satisfying. The tender steak topped with chimichurri was unworldly. Fresa's definitely knows the in and outs of their establishment and it shows throughout.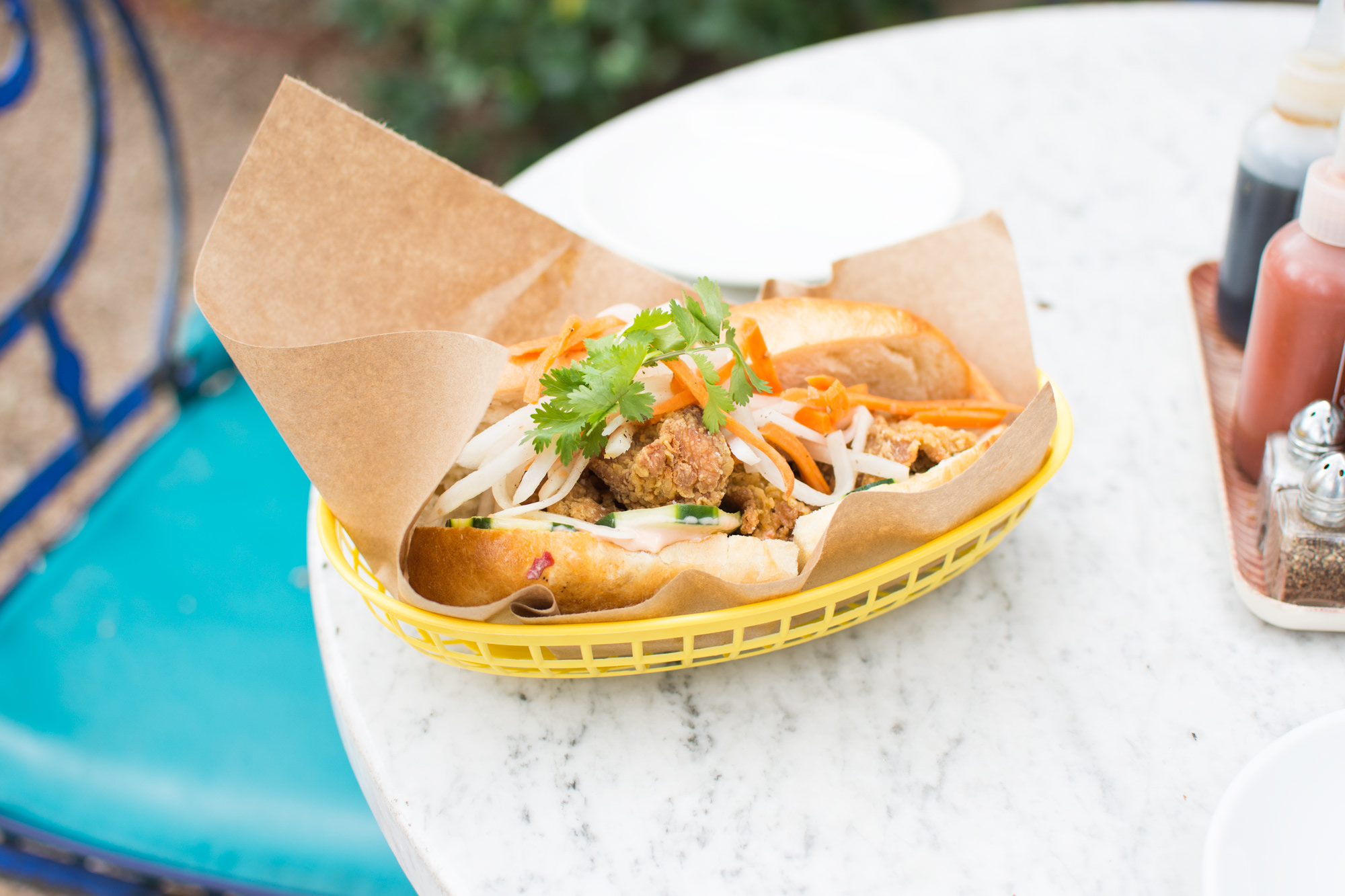 ELIZABETH STREET
One of my favorite meals on my trip was from Elizabeth Street. It probably won't be everyone's favorite, but I do love me some fried chicken Banh Mi. One of my favorite sandwiches in Los Angeles is from Trenchers in Echo Park which serves a similar sandwich. For me to find this in Austin was definitely an exciting feeling. Elizabeth Street Café is a neighborhood Vietnamese cafe and French bakery in South Austin. The menu features variations of classic Vietnamese food like the Banh Mi, Pho, and other specialty plates. As mentioned I ordered the Kaffir Lime fried chicken which is served with homemade Mayonnaise, Cucumber, Daikon, Carrot, Sambal, Cilantro, and Jalapeño. I also ordered the Pho Bo – Beef Broth which was really good. I'd definitely say visiting Elizabeth Street Cafe at any point of your trip morning/afternoon is well worth it. Not to mention it's beautifully designed space and color scheme. Well worth a mention on your Instagram/Snapchat story.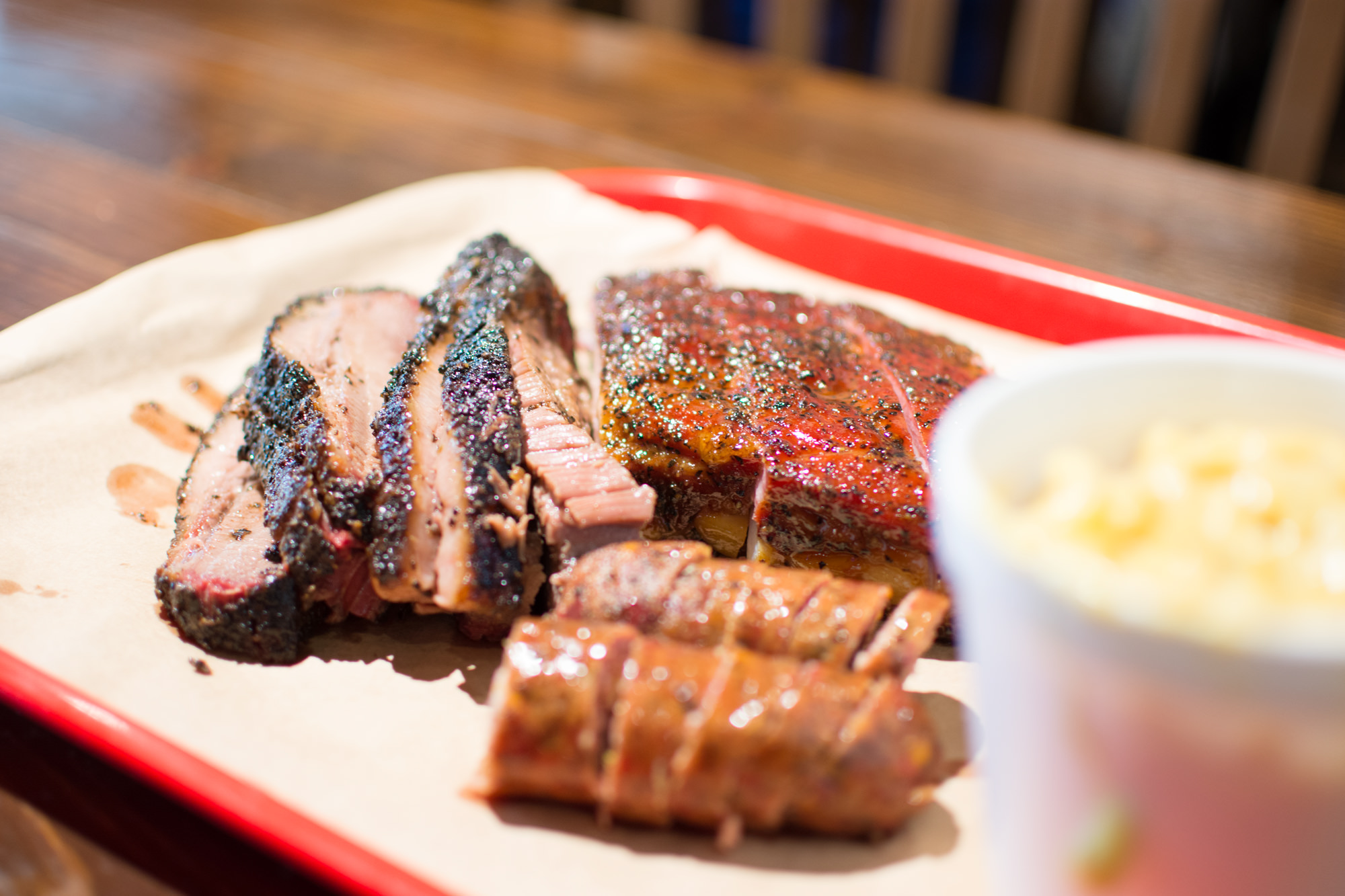 TERRY BLACK'S BBQ
Confession time, this was the best mistake that happened on my trip. Originally, my Uber was set to take us to Franklin's BBQ. Little did this LA tourist know, it was closed due to a fire. Ok wait, I did know, but I acted like I forgot. Anyway, our friendly Uber told us about the closure and recommended Terry Black's BBQ. At first I was a little skeptical. Texas BBQ isn't something you just walk into. You kind've have to know what's up. I drew my skepticism aside and said ok — I trusted him. The line was a little long for a Monday, but then again what do I know. At Terry's you can find all of what you would imagine 'Texas BBQ' would be. Legendary meats like brisket, sausage, and beef ribs. I'd be lying if I said I've had brisket as tender as Terry Black's, but I'm not. It was tender, a little dry, but thats what their sauce's are for. Sides like the Mac-n-Cheese and corn bread were absolutely amazing. Previous to Terry Black's the only Texas BBQ I had was at Lamberts and I'll just say this — don't make the mistake I did.
PLAY
—
There's always something to do in Austin, all year-round. Music, attractions, museums, nightlife, and even some history to appreciate. My primary reason to traveling to Austin this year was to attend Austin City Limits Music Festival. But while ACL was my main destination, there was still time to see a lot. Graffiti and murals are all throughout the city and makes for a fun 'treasure hunt'. If you want a real treasure hunt say no more. Other attracting things to do in Austin include visiting Bullock Texas State Museum, Touring the State Capitol, watching the bats fly out from Congress Bridge, Visit Zilker Park, Golf at Topgolf, bar hop on Rainey Street or just go with the flow and be spontaneous.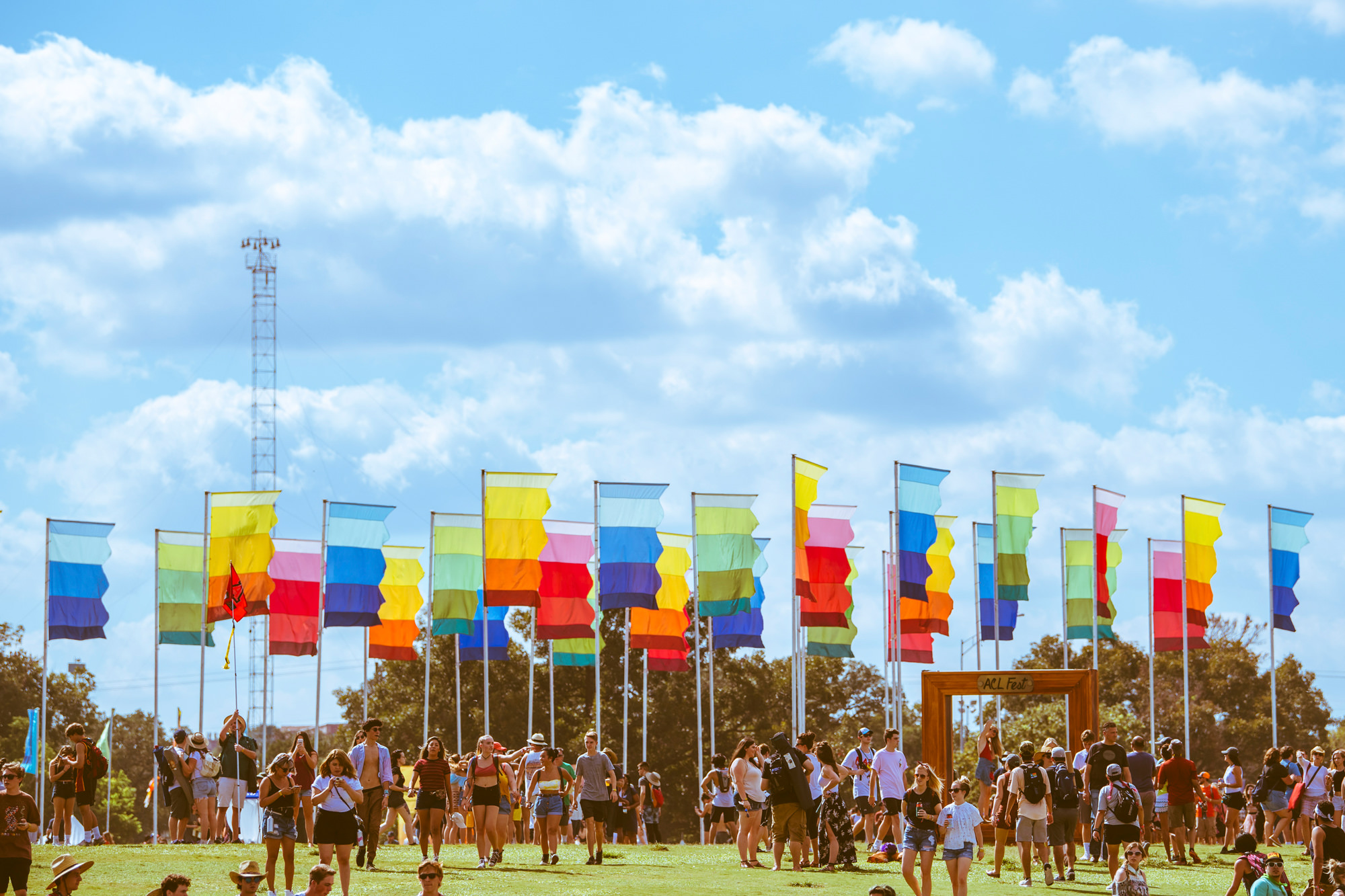 AUSTIN CITY LIMITS FESTIVAL (ACL)
Visiting Austin was always on the top of my travel list. But it became more of a priority once I saw the line up for Austin City Limits. Every year, I go to Coachella, spend close to $1,000 and tell myself thats gonna be the last time. For someone who attends music festivals year-round, ACL was definitely one I had to experience. I paid roughly $300 for my 3 day ticket. And it was definitely worth much more considering the vast lineup. Getting to the festival was pretty easy all three days, but going out was a pain. Especially if you're not familiar with your surroundings. Aside from that there was so much to love about the festival. I still haven't stopped thinking about that weekend. Bathrooms are much cleaner, the crowds are big, but tolerable, the food is amazing, and so much beer. This years headliners made the festival that much better. Rocking out to RHCP, singing along to both The Killers and The xx, or getting weird to The Gorillaz. Although its a music festival, it really felt like it was more than that. You can interact at a lot of places around the park, photo-ops were at a premium, and families were spread all around. As a first-timer, I was convinced that this is the festival to be at every year.
Comments
comments
---