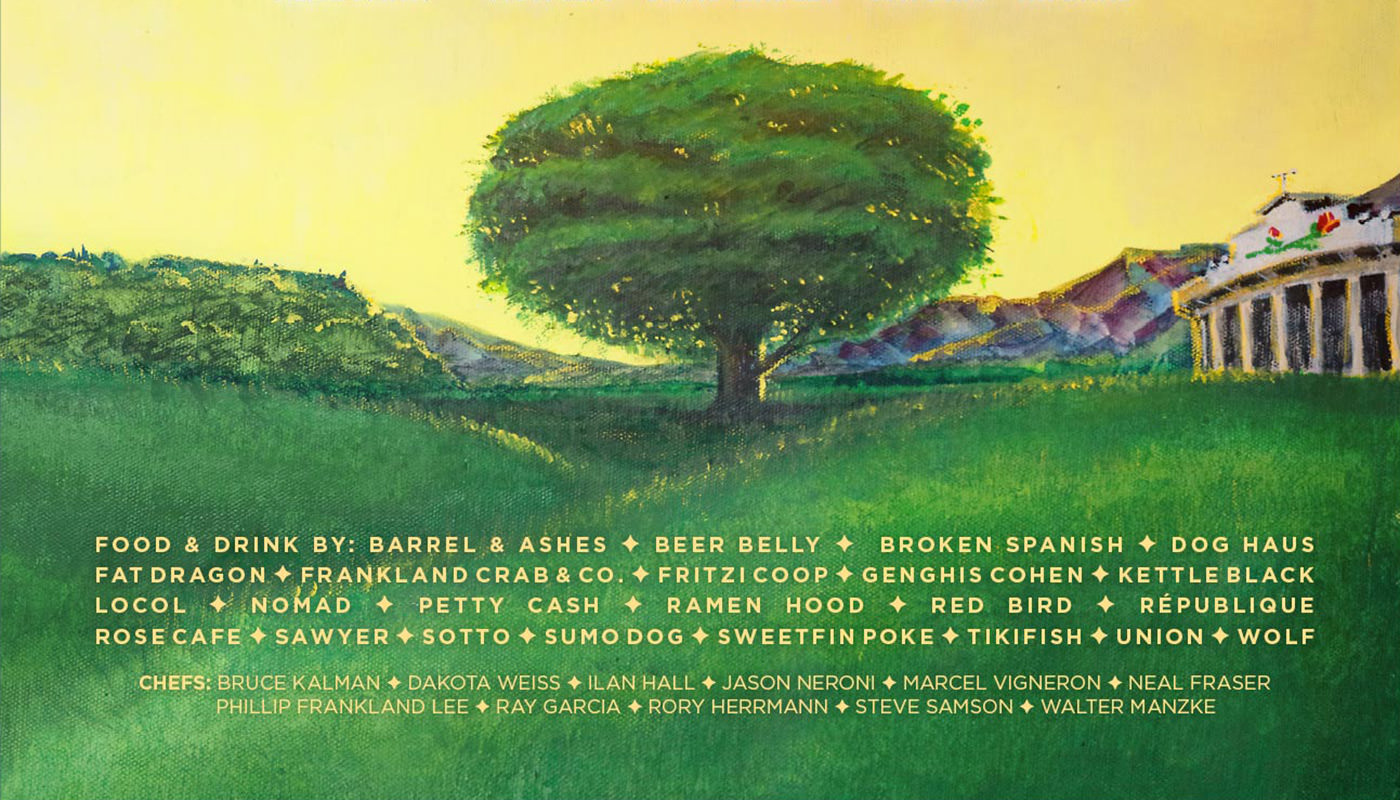 "CURATED CHEFS AND RESTAURANTS FROM THROUGHOUT THE SOUTHERN CALIFORNIA AREA BRINGING YOU CRAFT BEER, COCKTAILS, AND BIO DYNAMIC WINES."
Last week, we got the much anticipated announcement of the festival that we all knew was coming to Pasadena. For the past week, Arroyo Seco Weekend has been the talk of the town. It's hard not to bring up after the 'Are you going to Coachella' talks break down. And as new as the festival might be, you can find comfort in knowing the track record Goldenvoice provides. I mean, who else can pull up epic headliners, and even better food-liners. Yes, I just made that up — but that's what you're here for right?
The food line up is always what we look for whenever announcements are made. If Arroyo Seco Weekend is any indication of what will go down at Coachella (food lineup yet to be announced), we're in for a real treat. Heavy hitters like Barrel & Ashes, and Broken Spanish boast this years more intricate offerings. But other fast casual restaurants like Fritzi Coop & Tikifish are sure to gather crowds all weekend. Take a look at the rest of the lineup below, or head over to www.arroyosecoweekend.com/eat-drink/ for complete food & drink info. Passes to the festival are still available here.
Comments
comments
---