Diablo is a chef–driven restaurant serving New-American cuisine. Diablo offers gluten-free, dairy-free, vegetarian, and vegan options.
"In addition to our unique dishes, we are well-known for our 'Perfect Micheladas.'
Traditionally, a Michelada is made by adding lime, salt, spice and ice to beer.
At Diablo, we capture that magic combination of "sour, salty, spicy" with our Diablo Pops!
Diablo Micheladas are made with your choice of beer and a Diablo Pop
served in a tall, ice-cold arbol-chili and grey-sea-salt rimmed beer mug."
Diablo taco on Sunset has long been one of my favorite bars, and I think its been pretty clear since the beginning of this website. Theres just so much to love about some quality tacos, tons of beer, and of course their Diablo Pops. Not to mention the overall vibes when the place is full. You can stop by for lunch, and you might not make it back to work. Pop in after 7pm, and you have yourself a great place to watch the Dodgers game. Night out with the girls/guys you'll wanna pre-game here before heading over to Los Globos. Point is, theres no other local bar in Silver Lake better than Diablo.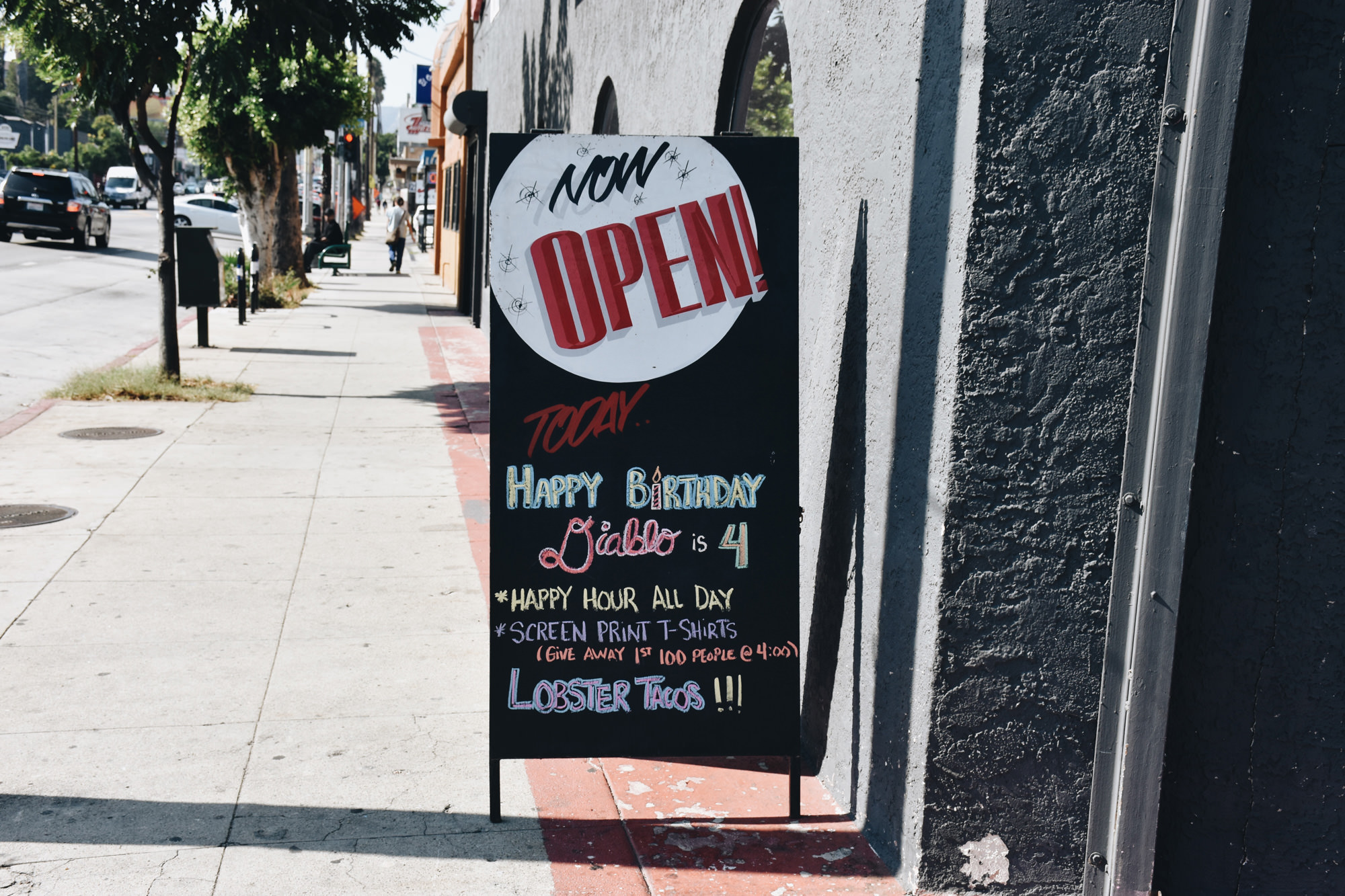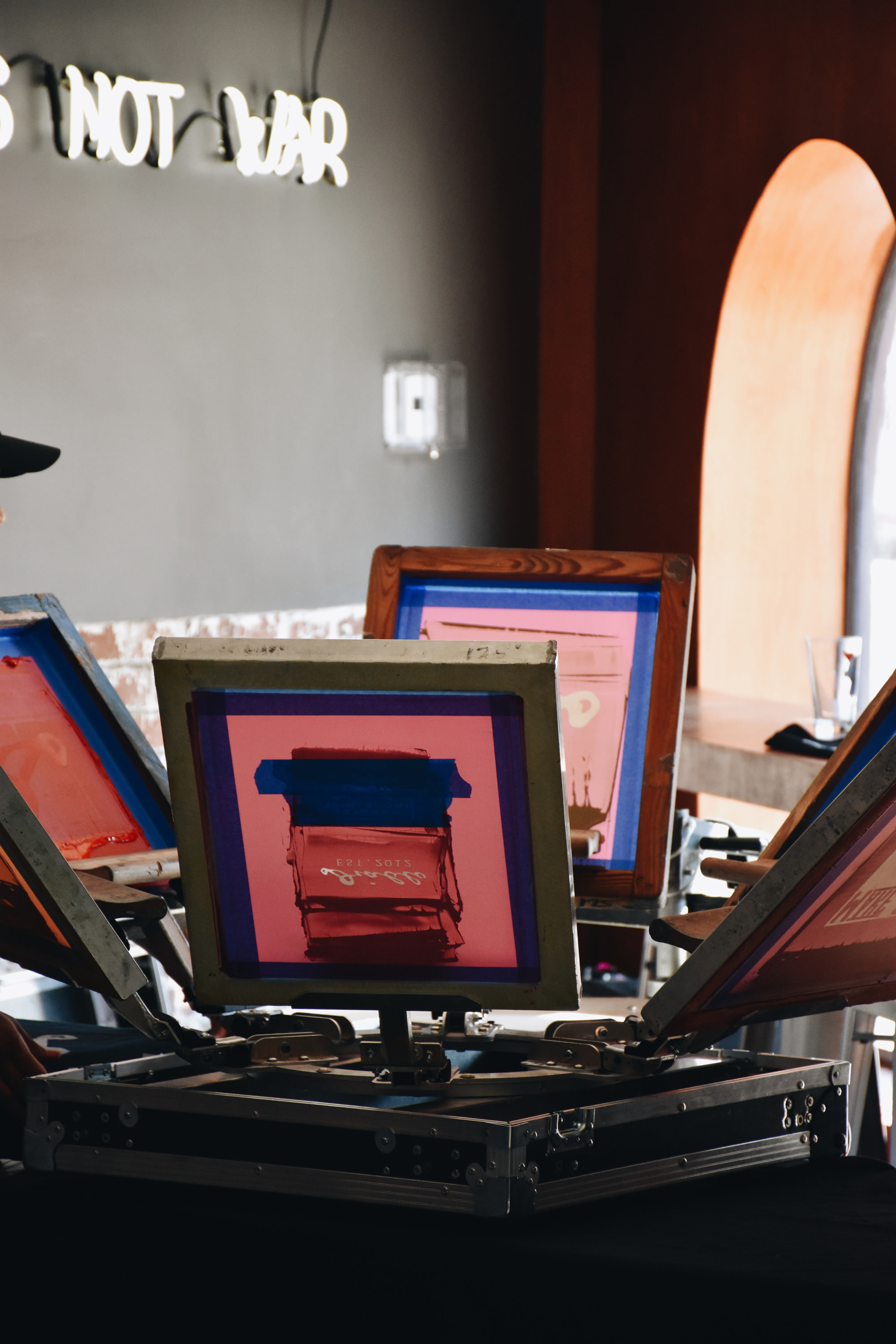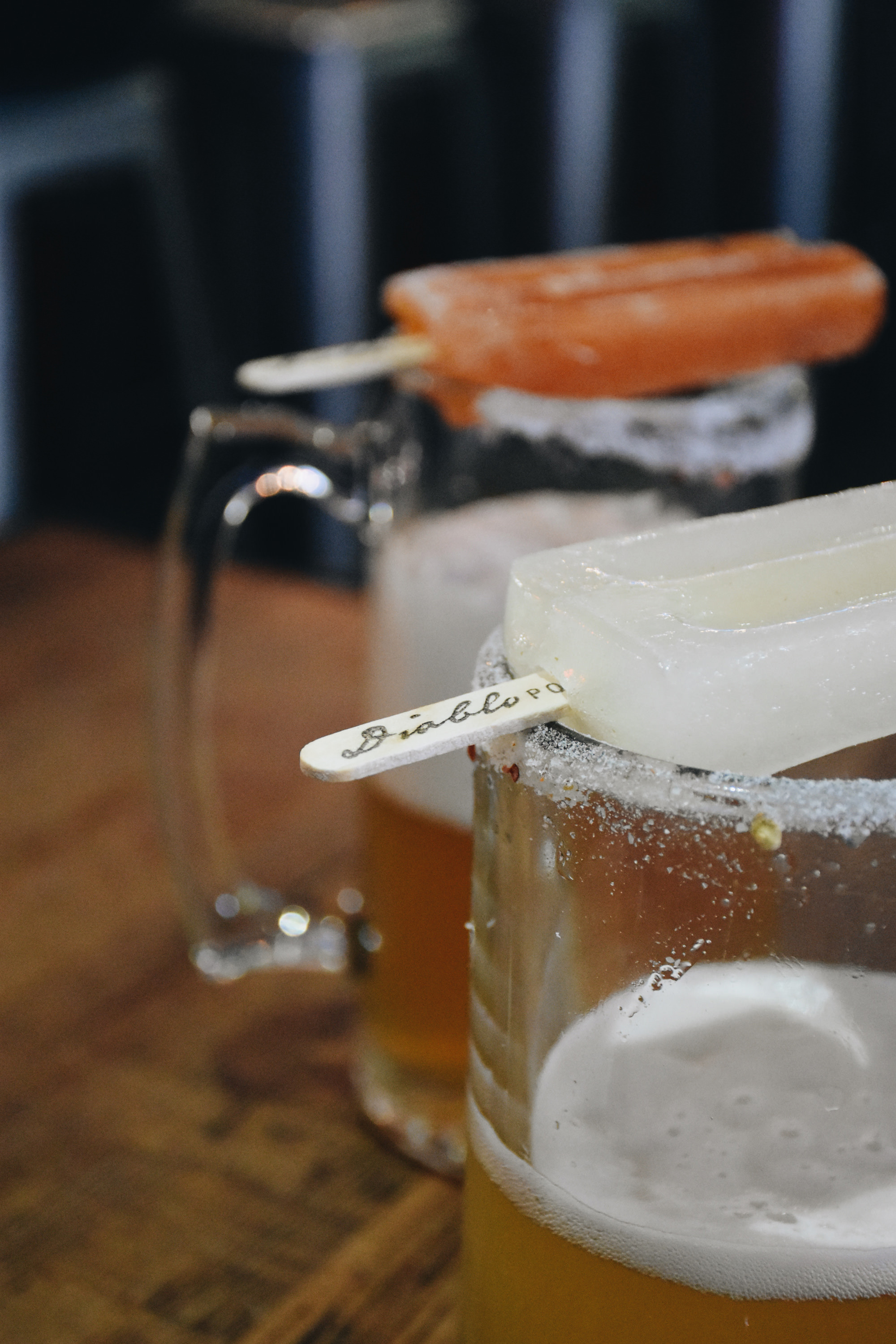 For their 4th year anniversary, Diablo reintroduced their Lobster, and Hen of the Woods mushroom tacos. There was also $1 pints of PBR as a reminder if you missed out. They also gave free t-shirts which were made live, and screen printed to your liking.
It was just another reminder as to why the community loves this place so much. The staff is always so friendly and inviting. If you ever have questions they won't hesitate to answer or give you recommendations. But it doesn't stop there — the menu at Diablo is by far one of the tastiest menus you can order from at a bar. Theres a wide selection of tacos, fork and knife choices, sides, and even salads. To top it off (literally) they have a section of house made chilis to choose from, which in fact are insanely good, and hot.
Now you can't go wrong with any of the tacos over at Diablo, but if you want our word for it — the maple fried chicken taco, braised pork belly taco, and beer battered rock fish tacos are my personal favorite. I mean maple fried chicken, I'll stop it there. And braised pork belly, with thai peanut relish — my mouth is watering. It doesn't stop there though, theres everything from muenster nachos, a diablo dog, and every ones favorite old fashion burrito.
Ok so let's get to the rest of the good stuff — the beer. Diablo has been widely known for their famous Diablo Pops which you can find in stores, venues, hotels, and even at Dodger stadium. They've been such a big hit ever since, and know with more flavors it makes your beer that much tastier. For a classic michelada experience the tomato lime pop is most recommended. If you wanna get tangy the Yuzu Jalapeño is best fit with a hefeweizen or cider. Lastly, the Passion Fruit Cayenne will definitely spice things up as it pairs well with a Pilsner or a Blonde Ale.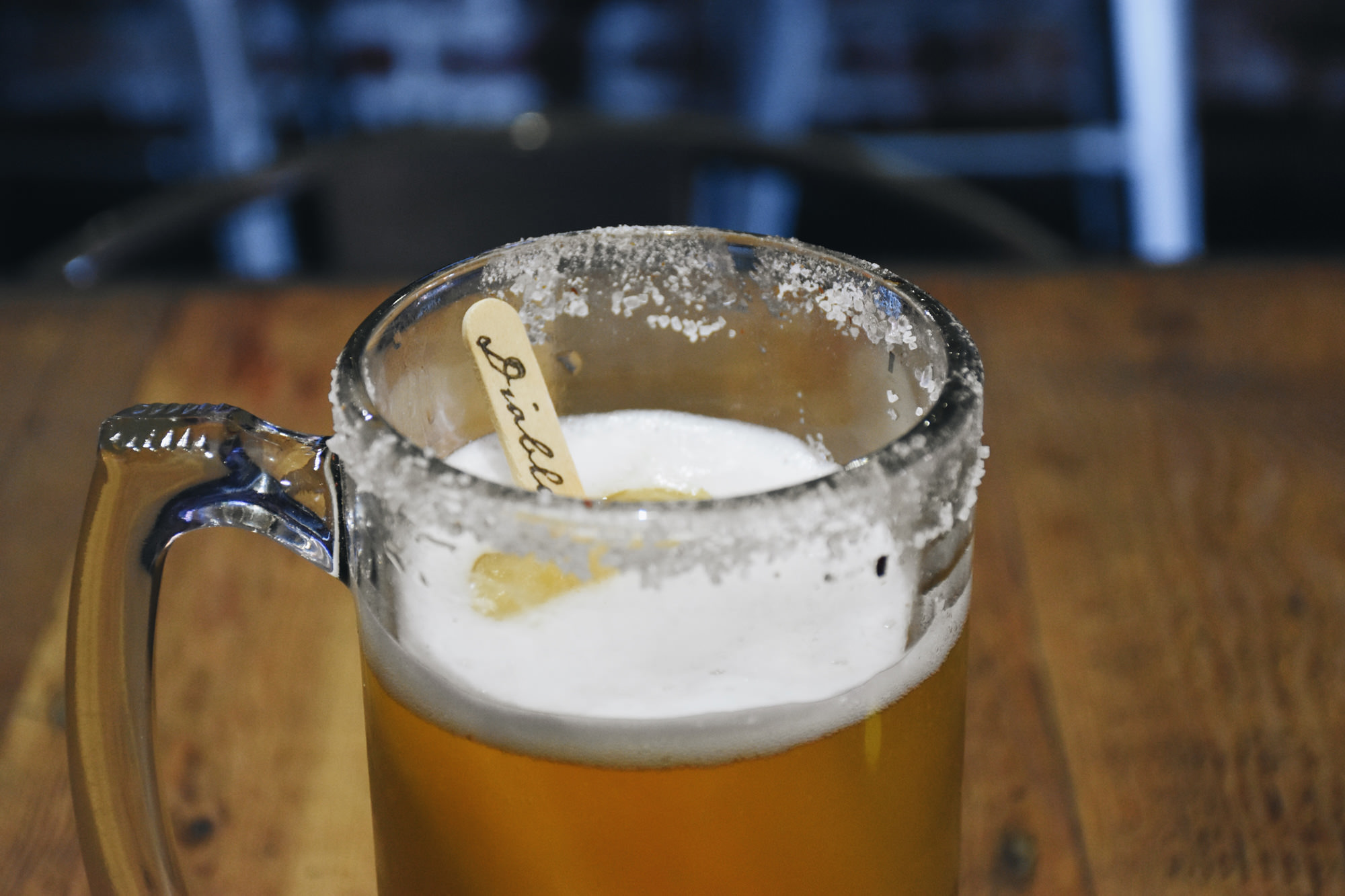 The beer selection is as fun to choose from as it is hanging out at the bar itself, and incase you're wondering their happy hour runs from 9-11pm (hours vary). So grab a beer, pick a board game, or play some Pokemon Go. Yes, there's a Pokéstop right outside, which will reach you inside. So set off a lure and let the pokemon come to you while you sip a cold beer with a Diablo Pop.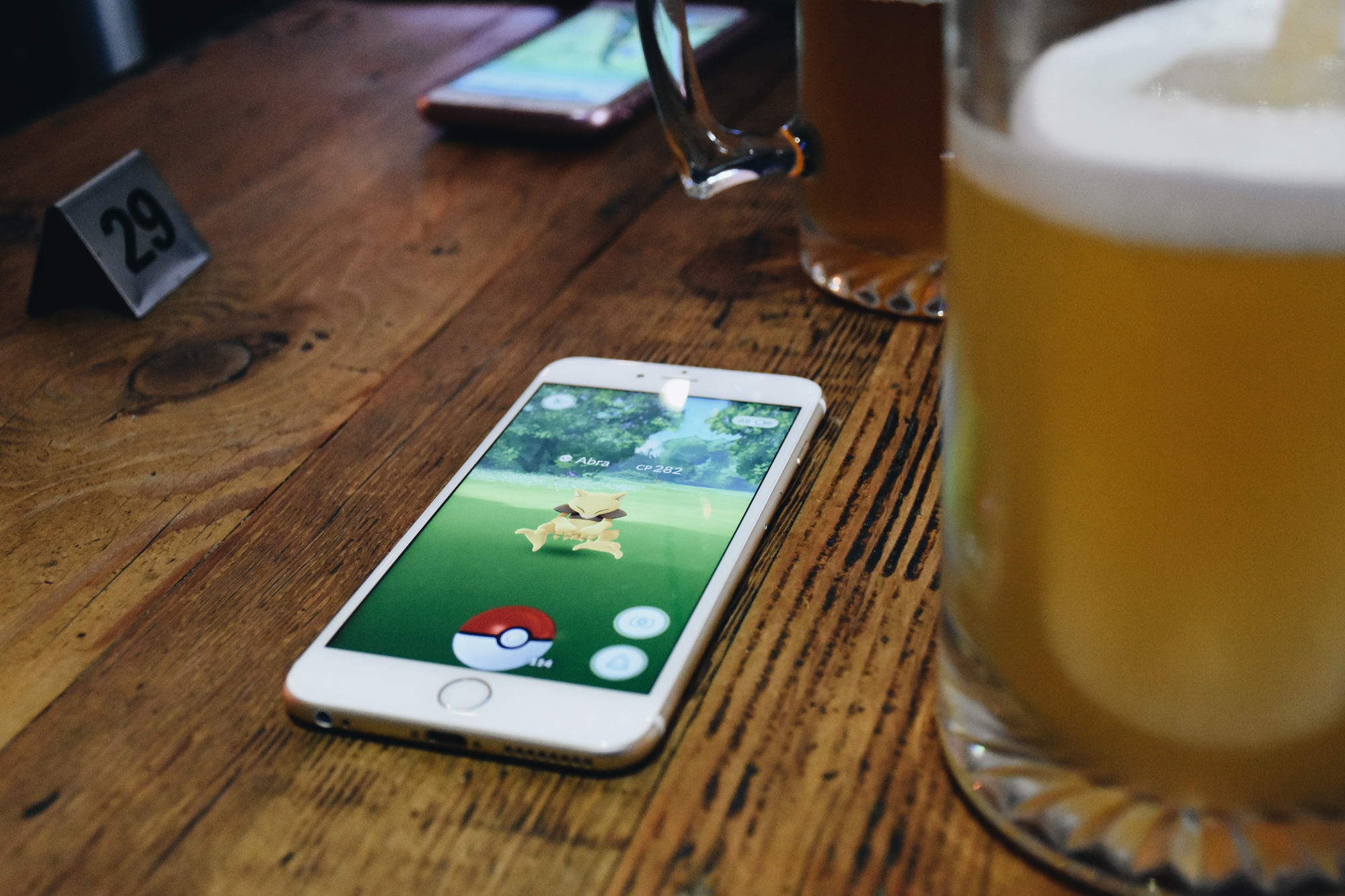 Comments
comments
---